Donghae and Eunhyuk on Super Junior-D&E and Feeling 'Lost' in the Pandemic
The COVID-19 pandemic made Super Junior-D&E's Donghae feel like he lost himself and his identity, he told Newsweek.
Speaking alongside fellow band member Eunhyuk to promote their documentary show Countdown: Super Junior-D&E, Donghae shared how the global pandemic impacted him when it all but shut down the world and stopped them from performing in front of E.L.F.s, Super Junior's fanbase.
"I slightly felt as if I had lost myself and identity for the past two years," Donghae said. "It was a routine for us to consistently release albums and go on tours apart from when we served in the military, but since we weren't able to do so for around two years I started thinking, 'Who am I? What did I usually do?'
"Performing on stage and meeting E.L.F.s was a big part of our life, and it was hard since we weren't able to do so. I think many K-pop artists, as well as artists from all over the world felt the same way as well. I hope the day for us to have many opportunities to meet in person comes soon.
"Working on music is always fun, but I was a little sad that I couldn't perform in front of fans after releasing an album. However, I believe we will be able to do so soon since we have more time ahead of us."
The aforementioned album is called "Countdown," which was released in November 2021 to mark the duo's 10th anniversary since debuting as a unit, separate from their work with boy band Super Junior which they have been a part of since 2005.
On
Super Junior-D&E's 10th Anniversary
It was on December 16, 2011 that Donghae and Eunhyuk debuted together as a unit of Super Junior with their single "Oppa, Oppa," and the duo have gone on to release a great many hit singles, EPs and albums, both in South Korea and Japan.
Detailing what they've learned from each other, Donghae and Eunhyuk spoke of how their passion has grown for the medium in the decade they've worked as a duo.
Donghae said: "Having been together for 10 years, I think we have gained a lot of confidence and trust in each other, and also learned to rely on each other more.
"It's fun to work together and see how we accept and support the picture we each paint as Eunhyuk directs the stage and I compose. Each of our creative ideas have grown little by little during that process."
Eunhyuk added to his bandmate's sentiment by saying: "I learned about my passion towards music. I believe Super Junior-D&E was able to share good music with fans due to our passion as we continuously made and thought about new music."
Discussing Their New Album 'Countdown'
The pair went on to talk about "Countdown", for which they released the song "Zero" as their lead single.
"We thought this song was perfect in time for our 10th anniversary because we wanted to convey the message that Super Junior-D&E will go from 0 and start up again, and also that we are nothing without the love of our fans," Eunhyuk said of the track.
Reflecting on the album itself, he added: "Although we have shown a variety of performances and music for the past 10 years, we wanted to express the meaning of a 'new start' because we still have a lot of things we want to present."
The album has 10 tracks in total, but Donghae and Eunhyuk are in agreement with each other about their favorite: "Home."
"It's a track I wrote, but I like 'Home' because it is a sentimental track," Donghae shared. "I thought of Super Junior as my 'Home' when I worked on this track around the beginning of last year, and the year before that.
"It conveys the message that even though we are all active in different areas, we eventually come back to 'Home' which is Super Junior."
Eunhyuk added that he liked "Home" best because he has "just always liked the sentimental tracks that Donghae makes."
The album also features an English version of "Zero", which is not the first time Super Junior has sung in a different language as they've previously released songs in English, Chinese, Japanese, and Spanish.
Of if they'd like to continue to do this in future Donghae admitted that "of course" they would, and said: "Music has no boundaries, and we wanted to share songs with all those who love K-pop as a special event.
"We think making new music as we've been doing and also releasing songs in another language is a way of giving back to the fans since we receive lots of love, so we want to practice and share new songs again if there are good opportunities in the future."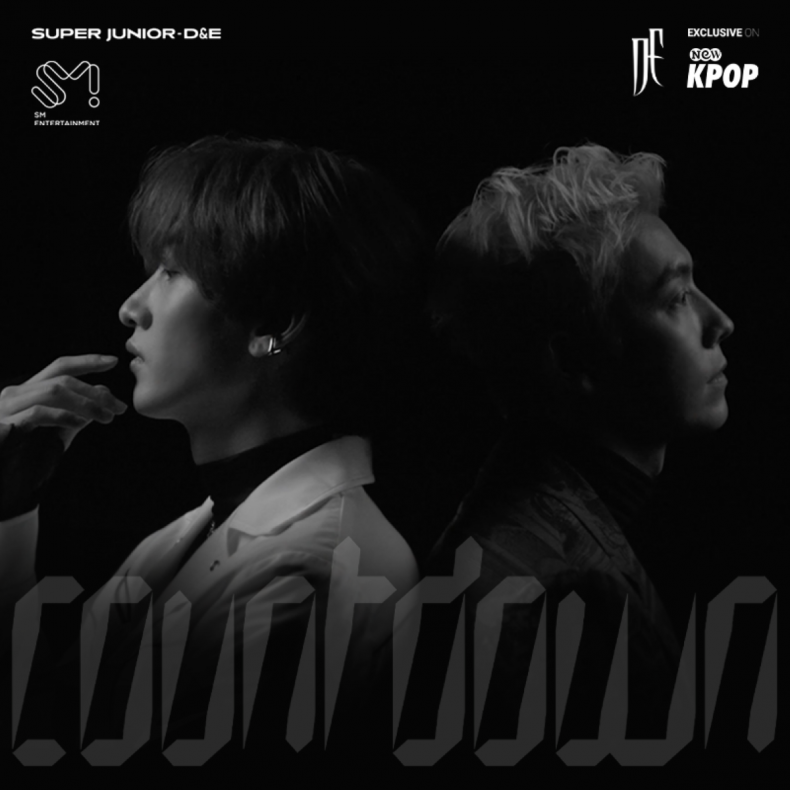 Opening Up about Struggling with Injuries
Donghae and Eunhyuk also appear in another documentary titled Countdown to Zero which charts the creation of their album, and in it Donghae spoke of his struggle with knee pain.
He shared that the injury was so severe he found it difficult to dance for long periods of time, something that weighed heavy on his mind given his desire to perform for fans.
When asked how his situation had developed, and if it had improved, since the show, Donghae told Newsweek: "I had severe knee pains when practicing, and the pain reached its peak by the time we were filming the music video [for "Zero"] that I even thought, 'I don't think I can dance. I can't do this, I don't think I'll be able to stand on stage.'
"I tried to hold it in but I had been feeling this pain for over a year, so it was difficult to do big movements. This is why I got surgery in the beginning of this year in January after all the promotions for the album were over.
"The doctor said the operation went well, and I am now working on rehabilitation. It might not be as soon, but I think I will be able to stand on stage after a little more time.
"Many E.L.F.s were worried and also supported me a lot, but please don't worry too much as it was a decision I made in order to perform better. I will take good care of myself in order to show you the best Donghae."
On Super Junior's Legacy and Future Impact
Super Junior is one of the longest-running K-Pop groups in the industry alongside TVXQ!, Big Bang, and Shinhwa (who hold the title).
Spending over 15 years in the industry is no mean feat and there's no denying the impact Super Junior has had on K-Pop, as well as the Hallyu Wave.
Donghae and Eunhyuk reflected on the group's legacy, and the former said: "I don't think anyone imagined K-pop would spread across the world like this.
"But I believe K-pop will continue to spread out more since K-pop artists sing and perform well. Just as we grew up dreaming while looking up to other artists, I think the younger artists also were inspired by us and learned from us as well.
"However, it's important to see and learn many things so I think it's now our turn to learn some aspects from the younger artists since they are good at what they do."
Eunhyuk shared his gratitude for the first generation of K-Pop stars like Shinhwa by adding: "We were able to do so much more thanks to the previous K-pop artists before us, and we are proud because now the younger artists seem to be achieving more through our generation.
"I look forward for the growth and development of K-pop, and will do my best to continue to be a part of it."
A Special Message to Fans
In closing, Donghae and Eunhyuk also wanted to share a special message to their fans around the world, urging them to keep safe amid the pandemic and promising to make new music.
Donghae shared: "This is something I always say, but I think the fact that E.L.F.s in Korea and all over the world support and love us unconditionally is amazing, and I also understand it might be a little hard at times.
"I tend to spend a lot of time thinking that it's incredible how everyone has supported us for a long time. Fans always thank us, but we're much more thankful to them and we should continue to do our best and give back all the love and support.
"I wish I could express my gratitude to each and every one who supports us from close and afar in person, but since I know that will be physically impossible, I will continue to work harder and more diligently without getting tired out in return.
"We will come back with good music and activities in order to fill in the time you have waited for us. I really hope to meet you as soon as possible and show you that we're healthy, while seeing that everyone's healthy as well so please stay safe.
"I haven't forgotten all the love you've shown us and will continue working hard by singing, dancing, and doing my best at all times in order to keep on getting your compliments. I hope we can meet soon! I love you!"
Eunhyuk added: "I miss our fans a lot, and we had a really hard time because we couldn't meet them for a long time due to the pandemic.
"Please wait a bit more, and us Super Junior-D&E will go meet you in person with better music soon. Thank you always!"
Countdown: Super Junior – D&E will air every Monday and Tuesday in April at 2:00-3:30 a.m. and again at 2:00-3:30 p.m. local time on Samsung TV Plus, The Roku Channel, TCL, Plex and LG Channels.