Today, Mario Is the King of Twitter
Big news for Super Mario fans today as the plucky plumber has seemingly taken over Twitter with various fan reactions to the news announced this morning in a Nintendo Direct. It's time to celebrate Mario's 35th Anniversary and it seems that fans cannot get enough.
Out of all the announcements made, there are two games that fans seem the most excited for. Super Mario 3D All-Stars and Super Mario 3D World + Bowser's Fury have the most reactions online. Both bundles feature classic games from former systems with enhanced graphics. All-Stars will be available first on September 18 with a limited window. After March 31, 2021, the game will no longer be available. For 3D World, you will have to wait until February 12 to feel Bowser's Fury.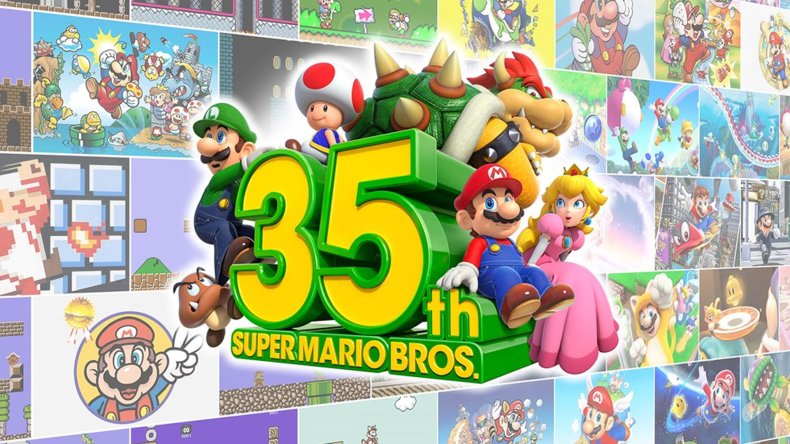 It's hard not to praise Nintendo for what they've accomplished with their hardware in each generation. Mario has always looked good no matter the incarnation. He's a character that has always brought much joy to his loyal fan base.
Many fans know better NOT to complain about Nintendo and that it's commonplace to just accept your fate in knowing future purchases are impending. You can complain all you want about the limited release window of Super Mario 3D All-Stars, but you will just be getting it anyways, because you HAVE TO! You don't really want to miss out on this opportunity do you?
Even though there's a lot here to offer, fans still always want more. Super Mario 3D All-Stars features Super Mario 64, Super Mario Sunshine, and Super Mario Galaxy, but there's no Super Mario Galaxy 2 in sight. Some fans even fear that Nintendo is trying to wipe the game from Mario's existence. How can it be that these three games are not enough to quench your Mario thirst?
On the other hand, this new bundle will offer some gamers their first ever experiences with these games. Some players were not even born when Super Mario 64 or Sunshine made their debuts. This game package will be a great way to let the younger fan base experience some classic Mario adventures.
Even though it's Mario's birthday, Bowser has been getting shown some love as well. Will Bowser get some revenge in Super Mario 3D World + Bowser's Fury? Fans have a lot of questions in regards to this new version of the Wii U classic.
Are you excited to celebrate the 35th anniversary of Super Mario? Which game are you looking forward to most? Is there a game you feel was left out of the celebration? Let us know in the comments below.