'Super Mario 3D All-Stars' and Game & Watch Console Can Still Be Bought
If you missed out on purchasing Super Mario 3D All-Stars or the special Game & Watch console before March 31, you're in luck as there seems to be limited stock of them at select retailers.
No, this is not an April Fool's Day joke. March 31 was scheduled to be the last day that gamers can purchase certain Mario-themed games and items, a marketing strategy used to celebrate Mario's 35th anniversary.
However, certain retailers have limited stock of the physical version of Super Mario 3D All-Stars.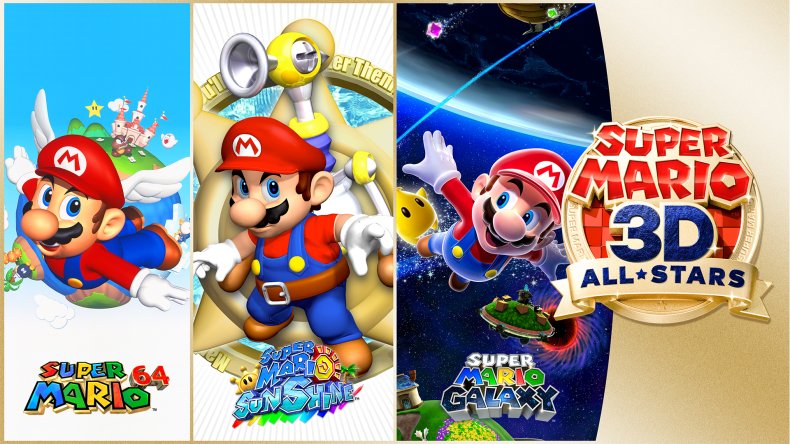 Where to buy Super Mario 3D All-Stars
Currently, Walmart has limited supplies of the Nintendo Switch title. Gamers can have it delivered or picked up at their local Walmart.
You can purchase the game online here.
We'll update this section with more online retailers as we get more information.
Where to buy Game & Watch: Super Mario Bros.
The simple but iconic mini console Game & Watch is still being sold at select retailers even after March 31.
Currently, the following online retailers have the console in stock. So be sure to go and grab yours before it's too late.
We'll update this section, as well, if more retailers get more in stock.
So, how can gamers still purchase these special Mario items after the March 31 deadline? It's simple. March 31 marked the end of when Super Mario 3D All-Stars would go on sale in the Nintendo eShop. It was also the last day that physical versions of the game would be produced. This means that physical units that were shipped before March 31 are still in stock to be sold.
This also goes for the special Game & Watch console.
Nintendo confirmed in early March that gamers will still be able to play the game after March 31, and if you've already purchased the title digitally, you can re-download it after the deadline if you deleted it to open up space on your console.
"Download cards" that present the game as a gift will still be redeemable for a digital copy of Super Mario 3D All-Stars after March 31, as long as the card is valid.
Unfortunately, the digital-only title Super Mario 35 has been pulled from the eShop as of April 1. The servers that run the game will also stop at the deadline.
Even if you start up the software after the service officially ends, some modes like "35 Battle" and "Special Battle" will not be available.
Were you able to get your hands on these special Mario items? Let us know your thoughts on Nintendo's limited run of games in the comments section.