New 'Bowser's Fury' Trailer Reveals Fight Between Giant Bowser and Cat Mario
A brand new trailer for Super Mario 3D World + Bowser's Fury was released Tuesday morning, and it gives fans a look at a monstrous new form for Mario's nemesis, as well as a longer-than-usual peek at gameplay.
Before we get into all the details surrounding the release of this new version of the Nintendo Wii U title, check out the official trailer below.
Super Mario 3D World was originally released for Wii U in 2013, and it offered Mario fans another adventure through the Mushroom Kingdom. The original stages from the 2013 game will return in this new re-release, but the Nintendo Switch version will bring out new content and—per the title—Bowser's fury. As the trailer shows, players will need to defeat a gargantuan Bowser who spews fire. Mario will have to use all his tricks to take out his nemesis, including a brand new ability.
With the new trailer, fans can get a glimpse at giant Cat Mario. Grabbing a giant bell will not only transform our friendly plumber into a cat, but it will increase his size to properly take on this fearsome Bowser.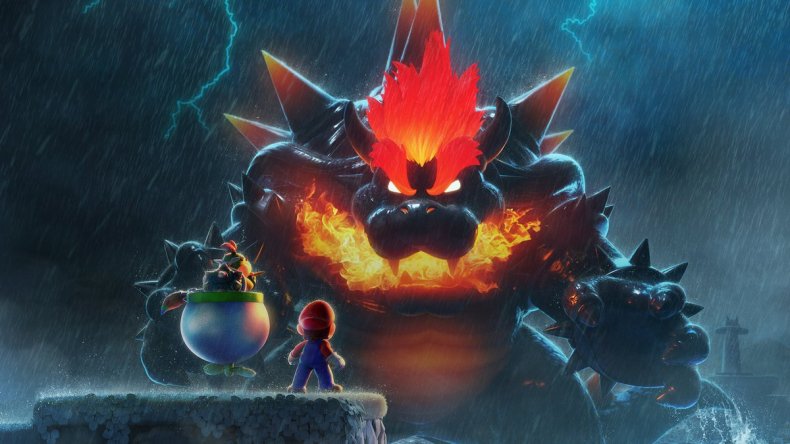 Of course, all of the local and online multiplayer options are available—up to four players—as you and your friends can take on roles as Mario, Luigi, Peach and Toad.
Along with the release of this brand new trailer, Nintendo announced a new Nintendo Switch to purchase.
The new Nintendo Switch – Mario Red & Blue Edition system will be available through select retailers beginning February 12 at a suggested retail price of $299.99. It includes red Joy-Con controllers with blue straps, a blue Joy-Con grip, a red Nintendo Switch dock and a red Nintendo Switch system—making this the first time the Nintendo Switch system itself will be available in a new color. It will also include a stylized Mario Red & Blue Edition Carrying Case and a screen protector to help protect the Nintendo Switch system when traveling.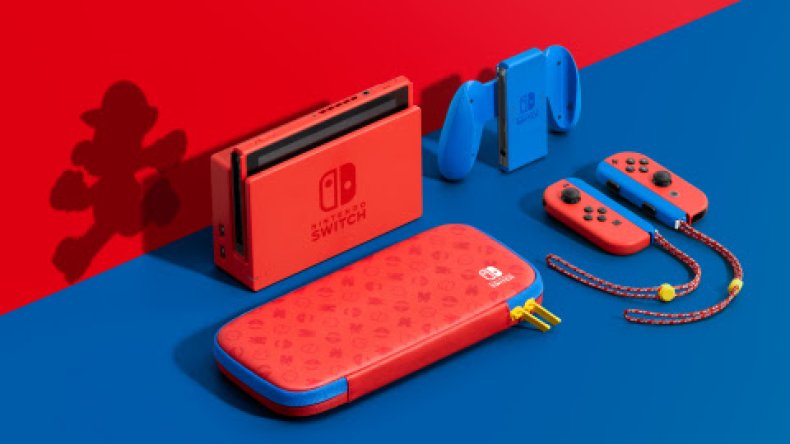 In addition, two new amiibo figures will be launching alongside the game and available for purchase separately. Both the new Cat Mario and Cat Peach amiibo will offer in-game enhancements for Super Mario 3D World + Bowser's Fury. Bowser and Bowser Jr. also have large roles to play in Super Mario 3D World + Bowser's Fury, and their amiibo figures, which will also be returning for purchase, have special activations in Bowser's Fury as well.
Super Mario 3D World + Bowser's Fury is scheduled to release February 12 for Nintendo Switch.
What do you think of the new trailer? Are you picking up the special Nintendo Switch? Let us know in the comments section.