'Super Mario 64' Breaks World Record for Most Expensive Game Sale
A copy of Super Mario 64 has sold for $1.56 million at auction, breaking the world record for most expensive video game in history. The 25-year-old cartridge was still in its mint condition packaging with an intact seal, having never been opened before.
Why Did Super Mario 64 Sell for so Much Money?
According to Heritage Auctions, the firm responsible for this historic sale, there are less than five copies of Super Mario 64 in existence that have been this well persevered, with WataGames (a highly regarded collectible appraiser) bestowing the vintage artifact with an A++ rating. To put that into perspective, this basically equates to the game being as good as new or, in the words of the site itself, "Case Fresh."
On the item's page, Heritage Auctions waxed lyrical about the unparalleled impact that Super Mario 64 had on the gaming medium itself. Among other things, the Nintendo classic is often attributed with pioneering the first-ever decent 3D control scheme, redefining level design for the modern era, and expanding the scope of what the platforming genre is capable of.
Heritage Auctions' own description reads: "The cultural significance of this title and its importance to the history of video games is paramount, and the condition of this copy is just so breath-taking that we're really at a loss here. If you have had your heart set on obtaining the highest graded copy of the single best-selling video game on the Nintendo 64 -- the first 3D adventure of Nintendo's mascot, Mario -- we only have one piece of advice: this is not an opportunity to waste."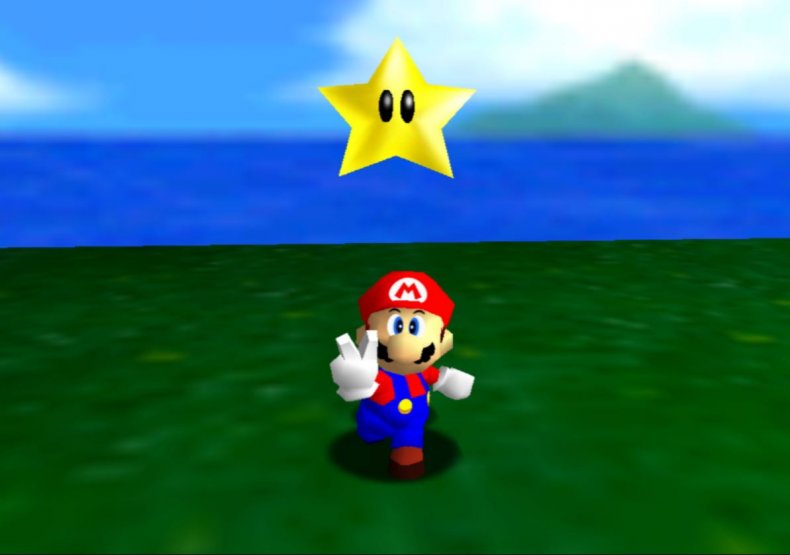 What Was the Previous Record Holder for Most Expensive Video Game Sale?
With the rise of subscription services like Xbox Game Pass and PS Now (not to mention all-digital marketplaces like Steam), physical media is slowly being rendered obsolete. As such, there is a certain retro appeal surrounding old video game cartridges, in the same way that VHS tapes and vinyl records have become desirable collectors' items over time.
As physical media is gradually phased out in the gaming industry, it stands to reason that more and more of these cartridges will be valued at higher and higher prices. Within the last year alone, the record for most expensive video game sale has been broken on five separate occasions, and the intervals between them are becoming shorter each time.
Before Super Mario 64 took the crown, the previous record-holder was The Legend of Zelda on the NES, which was auctioned for an astonishing $870,000 bid. For context, it only managed to hold onto this distinction for about 2 days (it happened on Friday) before it was overshadowed by the new Mario sale.
Preceding the Zelda bid, the next most recent record-holder was an unopened copy of Super Mario Bros (also facilitated by Heritage Auctions), which sold for $660,00 on April 2, 2021. This usurped Super Mario Bros. 3, which just four months earlier became the then-most expensive video game sale, having itself seized the title from another Super Mario Bros. cartridge last July.
For the sake of clarity, here is a timeline (in reverse) of the top five most expensive video game sales in history.
July 11, 2021: Super Mario 64 sells for $1,560,000
July 9, 2021: The Legend of Zelda sells for $870,000.
April 2, 2021: Super Mario Bros. sells for $660,000.
November 23, 2020: Super Mario Bros. 3 sells for $156,000.
July 10, 2020: Super Mario Bros. sells for $114,000

.
As you can see, the gaps between these records breaks are becoming increasingly short, so it is definitely evolving into a new trend. With that said, it might not be too long before something else sells for an even greater price than Super Mario 64.
If you want to experience the quintessential platformer without getting into crippling financial debt, you can always pick up a copy of the Super Mario 3D All-Stars collection on the Nintendo Switch. This bundle packages together three timeless entries in the Mario franchise, those being the Super Mario 64, Super Mario Sunshine and the utterly peerless Super Mario Galaxy.
Meanwhile, on the subject of retro physical media, Nintendo is releasing a limited edition Legend of Zelda Game & Watch device later this year.