'Super Mario Maker 2' Gets a Story Mode and New Features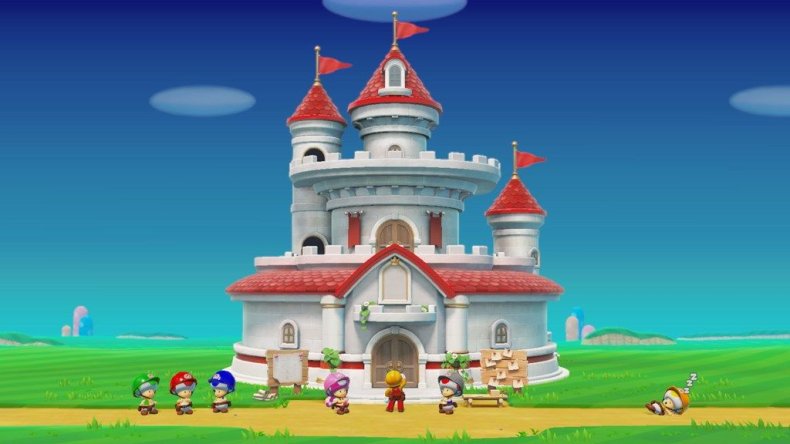 Nintendo revealed more information on Super Mario Maker 2 in its latest Direct online presentation showcasing new features and items for players to use including a story mode and much more.
First, the Direct went through the basics of Super Mario Maker 2. Players can lay out blocks, coins, Goombas and pipes. You decide what goes inside blocks and where warp pipes take Mario.
Returning features include sharing courses online and being able to complete courses created by Nintendo stage builders. However, there's a ton of new features.
NEW TOOLS
Some of the new tools shown off include Slopes where players can adjust how extreme or gentle they are. The Angry Sun from Super Mario Bros. 3 makes its debut in Mario Maker.
Snake Blocks are customizable as players can change its trajectory. The On/Off Switch, Seesaw, Swinging Claw are now available for players to customize their levels.
Players can even change the water level in stages as well as how levels scroll, forcing anyone trying to complete your stage to do it in a faster pace.
Banzai Bill, Dry Bones Shell, Twisters, Icicles, Diagonzla, Red Yoshi, Parachutes, Boom Boom, Big Coins - offering 10, 30, and 50 coins - and new sound effects round out some of the new tools shown during the Super Mario Maker 2 Direct.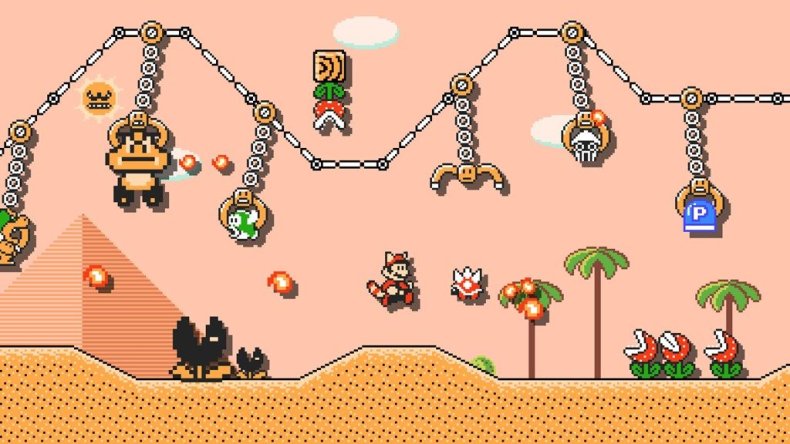 Stage builders can even set their own clear condition. Now you can have players collect a certain number of coins or even be forced to be Super Mario when they get to the end.
STORY MODE
A new story mode is added in Super Mario Maker 2. In this story, Mario is tasked with rebuilding Peach's Castle. Complete jobs to earn coins to buy the material needed to complete her castle. As you complete more and more jobs, new characters will appear with their own jobs for you to complete.
More than 100 courses built by Nintendo utilizing all the features and items in the game.
NEW COURSE THEMES
Some of the new course themes in Super Mario Maker 2 include:
For this game, players can even change their stage into a night mode using the Moon. The Moon will not only change how the stage looks, but affect how enemies react and even transform certain items.
Super Mario 3D World is finally available in Super Mario Maker 2 and comes with its own tools. Players are able to bring Cat Mario to the game, place Clear Pipes Warp Boxes, add new enemies and so much more.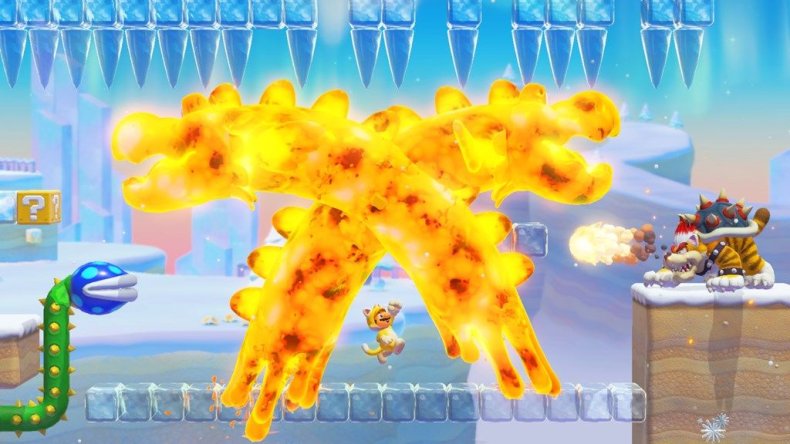 NINTENDO SWITCH ONLINE
Course World is a hub where players can share courses. You can browse by popular or new or search with your own criteria. You can leave comments to help players out during course trials. You can even download courses so you can play them when you're not connected to the internet.
Players can customize their own profile and your avatar to show off your personal style and how well you build and complete stages.
There's an Endless Challenge mode where you can complete as many stages as possible before getting a Game Over.
Players can even enjoy multiplayer courses with other players. Up to four players face off in a side scrolling race in a random course. The player who completes the stage first wins. But if teaming up is more your style, a co-op feature is available that has players help each other to complete a stage. Only one member of the team needs to reach the end to complete the level.
Players can buy the bundle Super Mario Maker 2 with a year's worth of Nintendo Switch Online. If you already have a subscription, this will stack.
Nintendo has its annual E3 online presentation on June 8 so fans can expect more information on Super Mario Maker 2 before the game's release.
Super Mario Maker 2 is set to release June 28.
What do you think of the new details for Super Mario Maker 2? What's your favorite new feature? Let us know in the comments section below.