'Super Mario Maker 2' Nintendo Direct: Start Time and How to Watch Online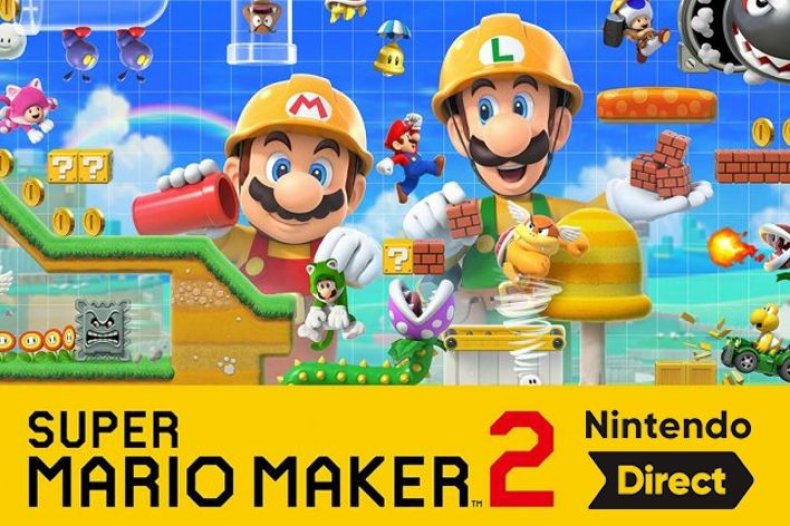 The next Nintendo Direct will feature Super Mario Maker 2, one of the most highly-anticipated Switch titles of 2019.
Announced back in February, not much was revealed about Super Mario Maker 2 other than there will be more items and features for this sequel to the popular 2015 Wii U title. That's all going to change when Nintendo's latest online presentation goes live on Wednesday, as the Super Mario Maker 2 Nintendo Direct will be full of details on what fans can expect when it releases later this year.
If you're looking for all the pertinent information on the Super Mario Maker 2 Nintendo Direct including when it starts and how to watch online, we have you covered.
WHAT TIME DOES THE SUPER MARIO MAKER 2 NINTENDO DIRECT BEGIN?
According to Nintendo, the Super Mario Maker 2 Direct will begin Wednesday, May 15 at 6 p.m. EDT. The company also revealed that the presentation will be approximately 15 minutes long.
HOW TO WATCH SUPER MARIO MAKER 2 NINTENDO DIRECT ONLINE?
Like past Nintendo Directs, the official Nintendo Live site will host the presentation and have the video up after it's completed for those who want to watch at a later date.
The official Nintendo YouTube channel will also carry the stream. If you plan to watch on your mobile device, the YouTube app is ideal for watching the Direct on the official YouTube channel. Consoles like PS4, Xbox One and even the Nintendo Switch carry the YouTube app so you can watch the Super Mario Maker 2 Direct there.
Nintendo's Twitch channel will also stream the latest Direct, which you can watch below.
Watch live video from Nintendo on www.twitch.tv
So what can fans expect from this presentation? We expect the Nintendo team to runthrough some of the new items and features in Super Mario Maker 2. When the game was revealed in February they teased that levels from the Wii U and Switch Mario titles will be available. Fans seems especially excited for assets from the SNES classic Super Mario World.
The online features will also likely be discussed as sharing your own levels was a huge part of Super Mario Maker's appeal.
Super Mario Maker 2 is available on Nintendo Switch starting June 28.
Are you excited for the new Mario Maker? What do you expect from the latest Nintendo Direct? Let us know in the comments section below.