Super Mario Odyssey Datamine Finds New Hint Art, Possibly More Power Moons
The last update for Super Mario Odyssey introduced Luigi and his Balloon World minigame to the popular Nintendo Switch title, but it seems dataminers found a little something in the coding. What was it? Hint art.
According to The Cutting Room Floor, 20 screenshots of hHint Art were found in the code of the version 1.2 update for Super Mario Odyssey . These images contained either screenshots of various areas of the game or abstract paintings that hint at where a Power Moon can be found in one of the many worlds of the game. Take a look at the 20 possible new Hint Art images below.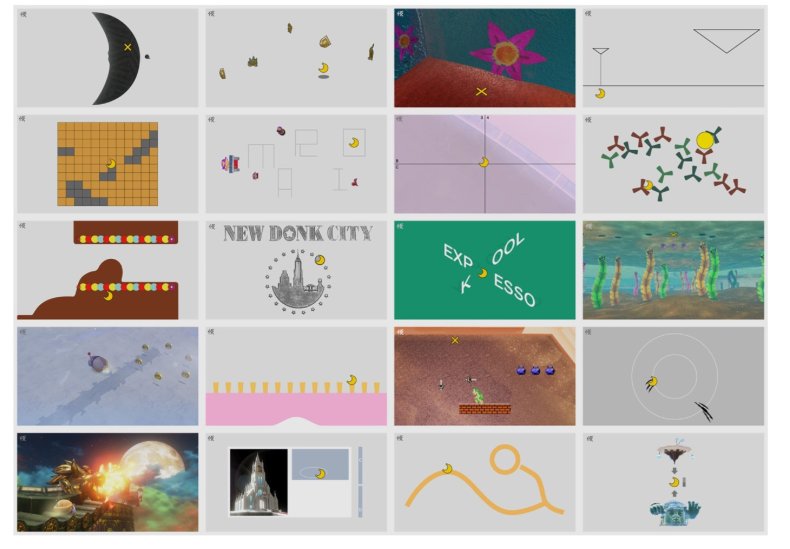 The kanji for "temporary" is also present in the top left corner of each thumbnail so it's possible that if Nintendo pushes out new Hint Art and new Power Moons that they may be a timed event. Since its release in October 2017, Super Mario Odyssey has only seen one large update. The version 1.2 update introduced the aforementioned Balloon World minigame, new costumes and new snapshot mode filters for Super Mario Odyssey. Plans for a more robust update in Super Mario Odyssey have not been announced, but producer Yoshiaki Koizumi has said in the past he's open to more DLC.
"There's a lot of volume [in Super Mario Odyssey]. That was a big focus in development. Give the player tons to do," Koizumi said in an interview with Game Informer. "We pushed ourselves to create as much as we could. I can't announce anything specifically today, but of course, if there was a really cool idea for us to do, then we would certainly be thinking about DLC."
Super Mario Odyssey is available now for the Nintendo Switch.
Would you be happy with new Hint Art and Power Moons coming to Super Mario Odyssey ? Check out our Power Moon Location Guides if you need help and let us know your thoughts in the comments section below