Super Nintendo World Japan: Mario-Themed Park Set to Open in Universal Studios During Summer 2020
Super Nintendo World is set to open at Universal Studios Japan, Osaka, this summer. According to Kurumi Mori, a Tokyo-based Bloomberg reporter who attended a press event on Tuesday, Super Nintendo World is set to open before the 2020 Summer Olympics.
As reported by The Verge, the park will feature a real-life Mario Kart race, and guests can wear "Power Up Bands" that allow them to collect digital coins and compete against other visitors. There will also be an app that works with the smart wrist band for an interactive experience.
The Power Up Bands are an optional add-on that can be purchased inside the park, and the bands are themed for Mushroom Kingdom characters. As well as coins, guests can bag collectible items, such as character stamps, that are equal in value to coins.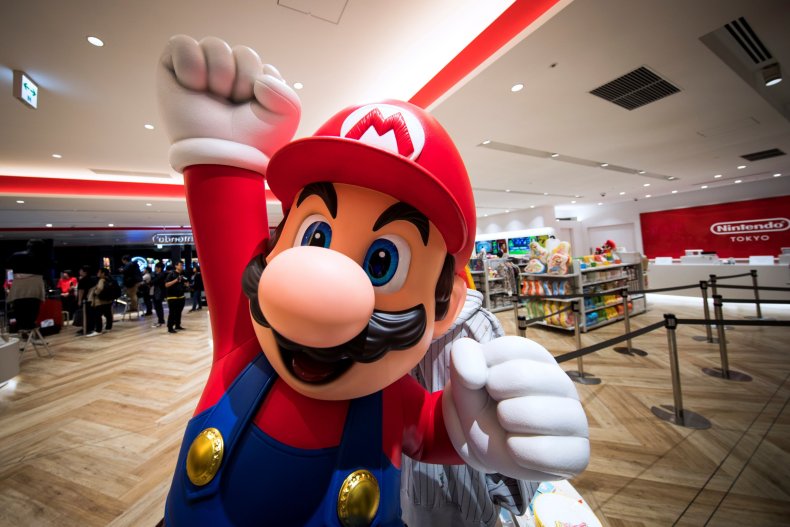 Guests also collect "Key Challenges" that can be used to unlock additional gameplay opportunities, including "Boss Battles."
Ayumu Yamamoto, USJ Marketing Director, said: "If Disney is the dreamworld then USJ is the awake world where we will energize you and make you feel alive."
Additionally, Thierry Coup, the chief creative officer of Universal Creative, called Super Nintendo World "a life-size, living video game."
Super Nintendo World will open in Osaka this year, before eventually opening at other Universal Studios parks in Hollywood, California; Orlando, Florida; and Singapore.
Universal Studios Japan and Nintendo released a trailer for the new park yesterday, with an original soundtrack "We Are Born to Play" by Galantis ft. Charli XCX.
The trailer sees people playing on Nintendo devices such as the Nintendo Switch, while a Mario landscape comes alive around them. The gamers then jump into green Warp Pipes, transporting them into a conceptual version of Super Nintendo World.
In the song, which also features Mario's voice and the Super Mario Bros score, Charli XCX sings: "Days and nights / I'm captured by the feeling / Love the ride / And now I'm really living life / Alive, a super kind of feeling / Jump on board the ride tonight."
According to a press release, Super Nintendo World, "will be an expansive, highly themed and immersive land featuring Nintendo's legendary worlds, characters, and adventures. Guests will feel as if they are playing inside their favorite Nintendo video games–in real life.
"It will be filled with incredibly fun rides, shops, a restaurant and interactive gameplay throughout the land. And there will be something for everyone, regardless of age or gaming experience."
While no official opening day has been announced yet, the Tokyo Summer Olympics will begin on July 24, 2020, so Nintendo fans can expect the park to open sometime before then.