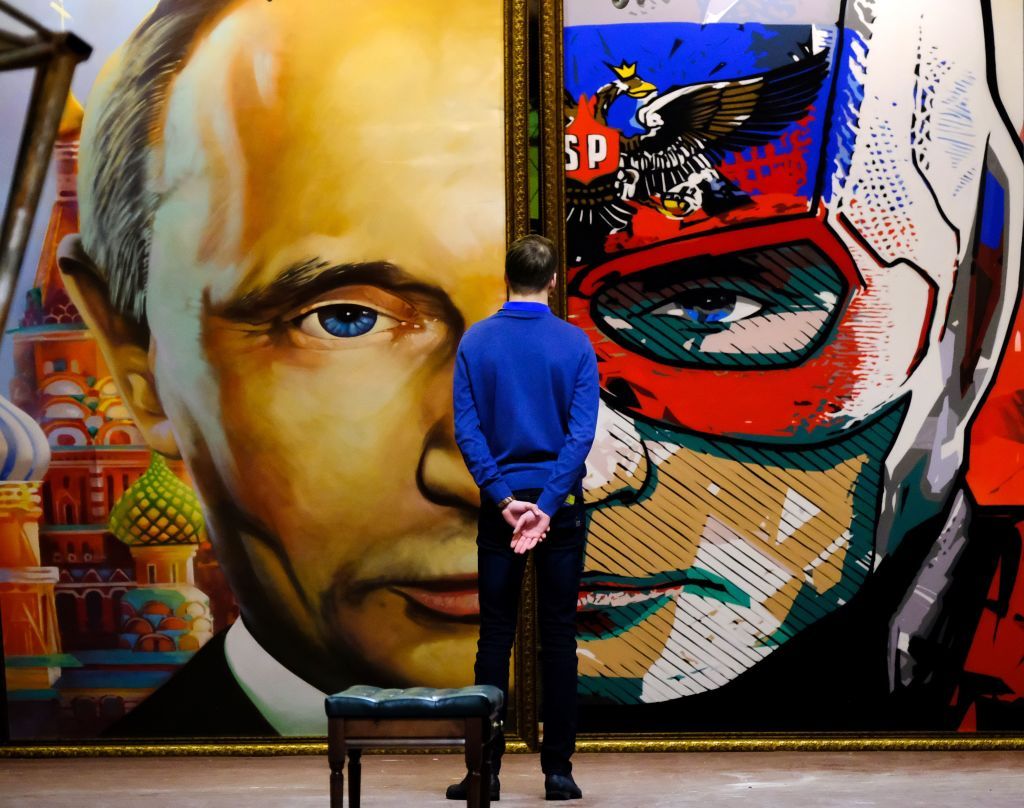 An exhibition lauding Russia's leader Vladimir Putin opened in Moscow last week.
Paintings displayed in the exhibition show Putin in a range of heroic roles— firing missiles in the color of the Russian flag, vanquishing opponents as a judo champion, or simply as a muscular Superman figure.
In others he displays a softer side – shown cuddling a puppy in one canvas, and a leopard in another.
"Each painting depicts a quality or a value of the president," 22-year-old pro-Putin activist Yulia Dyuzheva, one of the exhibition's organisers, told AFP.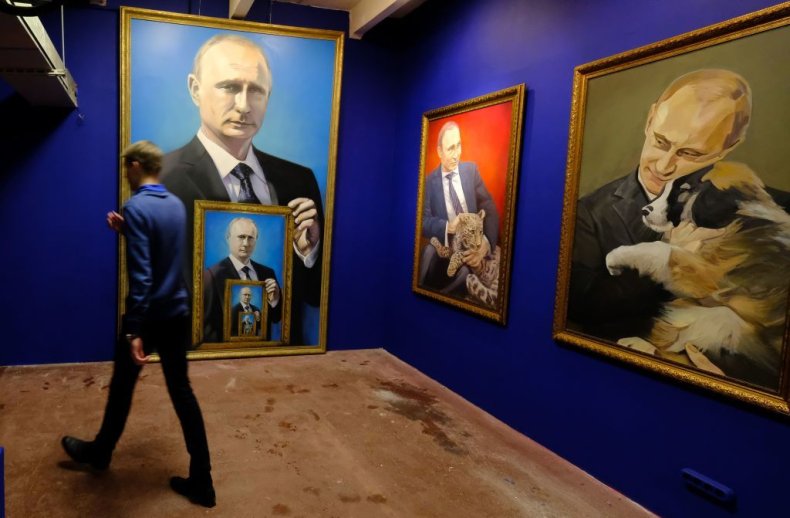 The exhibition, housed in a former factory in the center of the Russian capital, contains 30 pictures and sculptures of the president in heroic poses, and is open until mid-January, when it will travel to Berlin and London.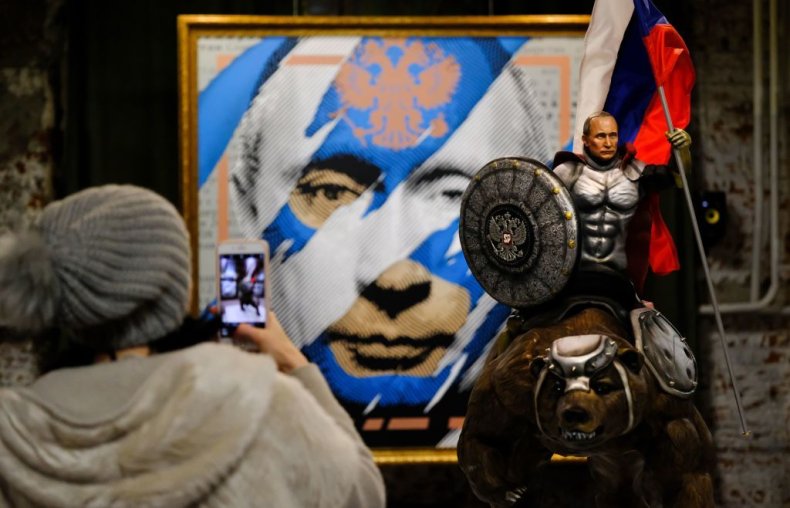 The exhibition opened days after Putin made the widely expected announcement that he was to run for president in next year's elections.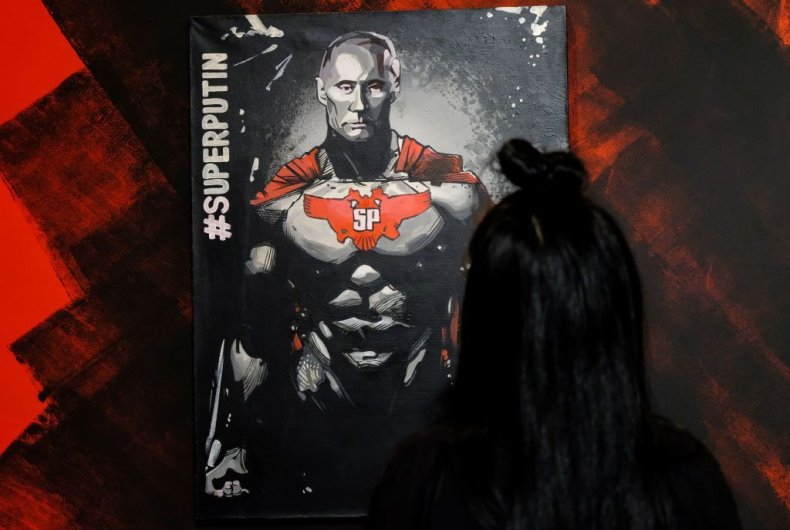 It is believed that he will run largely unopposed, and victory would see him extend his term as president until 2024, becoming Russia's longest serving leader since Stalin.
According to independent pollster the Levada Center, Putin enjoys sky-high popularity, and his approval ratings have not dipped below 80 percent since March 2014, when Russia launched its campaign to annex Crimea. Critics argue that the absence of an independent media in Russia and any serious rivals to Putin warps opinion polls.
A cult of personality has sprung up around the Russian president, whose macho propaganda stunts are regularly broadcast by the Kremlin. Pop songs have been composed in his honor, t-shirts emblazoned with his image are sold in Moscow kiosks, and an exclusive cologne "Inspired by Vladimir Putin" was released in 2016.
Amongst his admirers is U.S. President Donald Trump—who has repeatedly praised Putin, but whose campaign team is under investigation for alleged collusion with Russia in the 2016 presidential election.
Speaking to AFP, Dyuzheva listed Putin's virtues.
"He is first and foremost a super president and a super leader,' said Dyuzheva.
Putin is "frank, into sports, loves music, and protects animals," she said.
He is "loyal and respectful towards everyone" and "has only allies and friends," she added.