'Super Smash Bros. Ultimate' Nintendo Direct Predictions: Story Mode and More Characters
Super Smash Bros. Ultimate is set to release this December and there's still quite a bit fans don't know about the upcoming fighting game.
Nintendo announced its last Direct dedicated to Super Smash Bros. Ultimate will stream this Thursday, Nov. 1. The Direct will likely give prospective players all the details they would need to know before buying the game. But will Nintendo and Director Masahiro Sakurai give away all the game's secrets with a month before release?
We've come up with a few predictions that fans can expect during the approximately 40-minute presentation.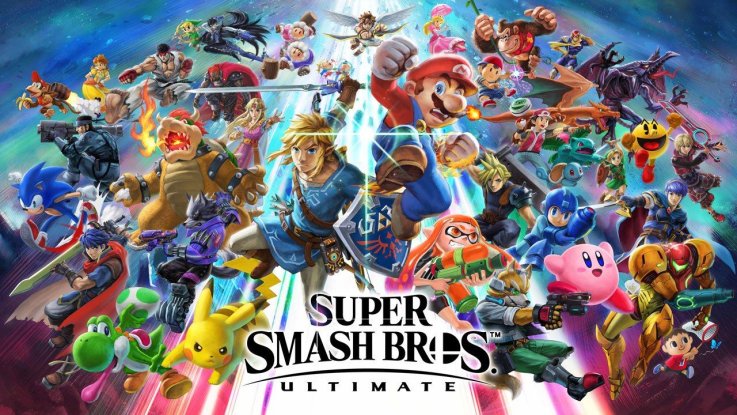 MORE ROSTER ADDITIONS
Although Sakurai wants to slow down the frequency of roster reveals for Super Smash Bros. Ultimate, it's very unlikely that a 40-minute presentation won't have any new characters announced.
Smash Ultimate has 74 confirmed fighters, with more than 10 being completely new characters. More likely than not, this upcoming Nintendo Direct will add more. The question becomes how many roster reveals there will be, not if there will be one.
The recent rumored leak of seven new characters looks promising (maybe even too good to be true), but a few of them are absolutely possible. If we had to put money down on what characters we'd see on Thursday, Ken from Street Fighter feels like a lock to be Ryu's Echo Fighter.
There are currently six confirmed Echo Fighters in Smash Ultimate - Daisy (Peach), Lucina (Marth), Dark Pit (Pit), Richter (Simon), Chrom (Roy) and Dark Samus (Samus). and Ken seems like a perfect fit to be number seven.
Ken could also get the Isabelle treatment, where her moves are similar to Villager's but different enough to be her own character.
STORY MODE
The Aug. 8 Nintendo Direct teased a new game mode that has yet to be revealed. During the presentation, Sakurai showed the Smash Ultimate Start Menu with a mode blurred out, saying that more details will come out in the future.
It's been almost three months, and this last Smash Direct seems like the perfect time to finally pull back the blurry curtain and reveal what it is. We're thinking it's a brand new story mode that will bring all these various characters together against a common threat. The new game mode has been rumored to be "Spirits," after digital reconstruction of the blurred image. It may not be a story mode, but fans should definitely expect to learn more about this game mode.
Super Smash Bros. Ultimate is set to release Dec. 7
What do you hope to see during the last Smash Direct? Let us know in the comments section below.
'Super Smash Bros. Ultimate' Nintendo Direct Predictions: Story Mode and More Characters | Tech & Science