Super Snow Moon: Stunning Photos Show The Biggest and Brightest Supermoon of 2019
Last night stargazers were treated to a particularly big and bright moon. The 'supermoon'—the term for when a full moon coincides with its close approach to Earth—was seen across the globe, and countless people shared their photos of the event online.
February's full moon is the second of three supermoons. At its closest point—also known as the perigee—it came within 221,681 miles of Earth. This is closer than another other supermoon of 2019. As NASA explains: For the supermoon on February 19, the Moon will be full only six hours after it reaches the perigee distance of its orbit, making it the brightest and largest full Moon of the year.
"A supermoon also occurred in January with a slightly more distant perigee, a mere 362 miles farther away, but 14 hours after the full Moon … The third and last supermoon of the year will happen March 19, when the perigee distance will be reached a day and five hours before the full Moon."
February's full moon is also known as a "snow moon"—a name given by native tribes because it is the month that experiences the heaviest snowfall, according to the Farmer's Almanac.
In its guide of how to watch the supermoon, NASA explained why it appears abnormally large when it rises and sets: "This "Moon illusion" happens when the Moon is close to the horizon and there are objects within our line of sight such as trees or buildings.
"Because these relatively close objects are in front of the Moon, our brain is tricked into thinking the Moon is much closer to the objects that are in our line of sight. At Moon rise or set, it only appears larger than when it is directly overhead because there are no nearby objects with which to compare it."
Here are some of the best pictures of last night's supermoon: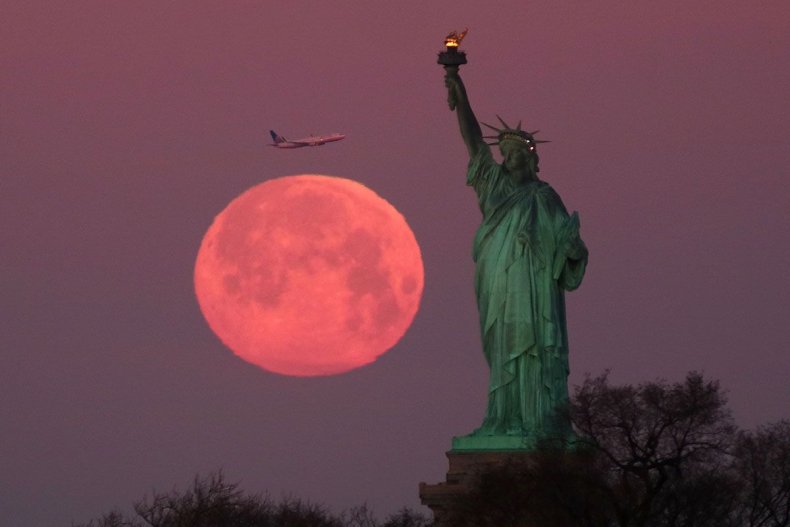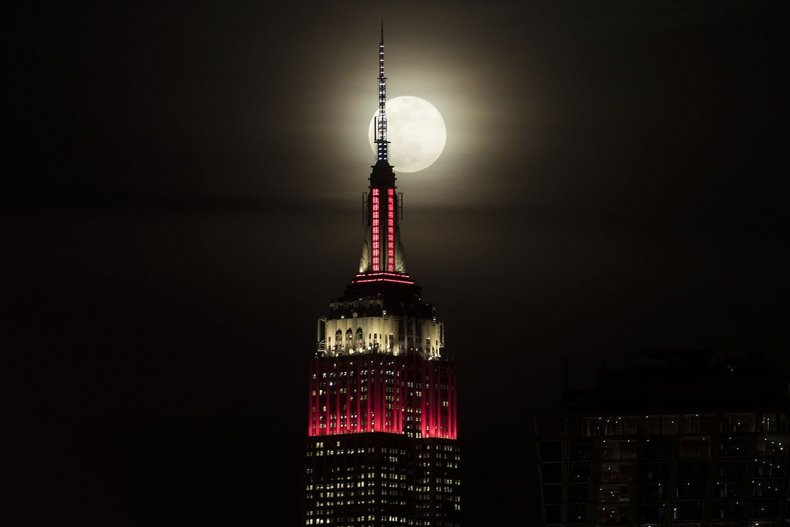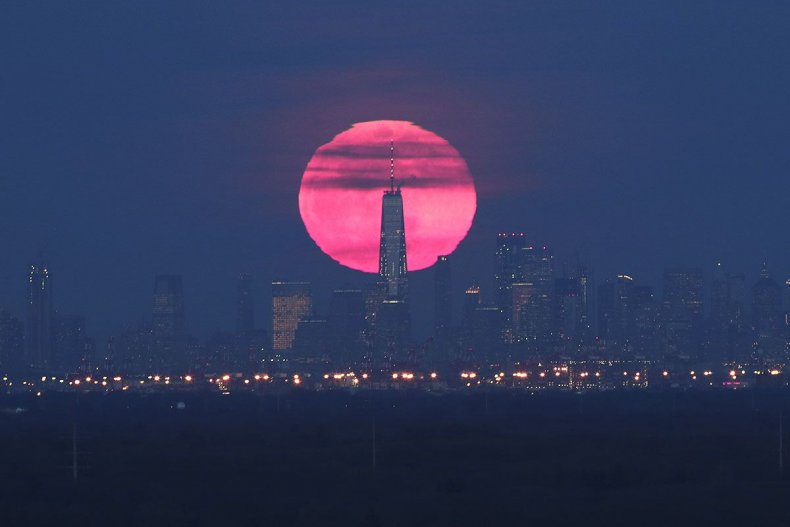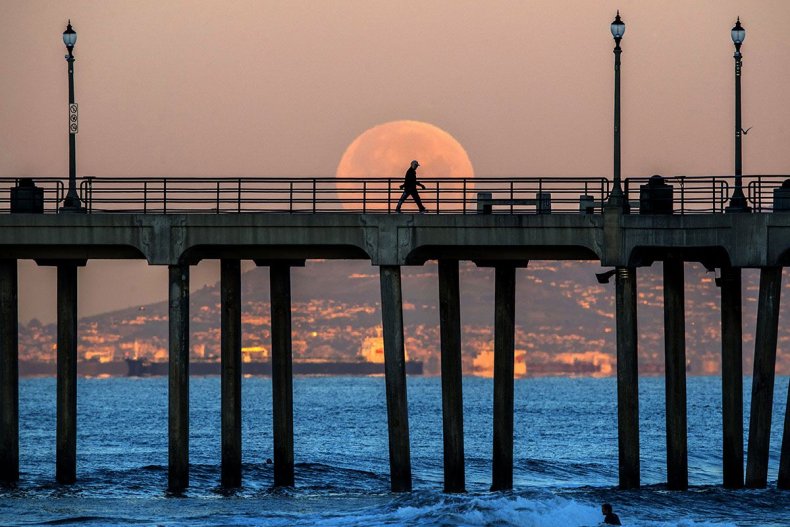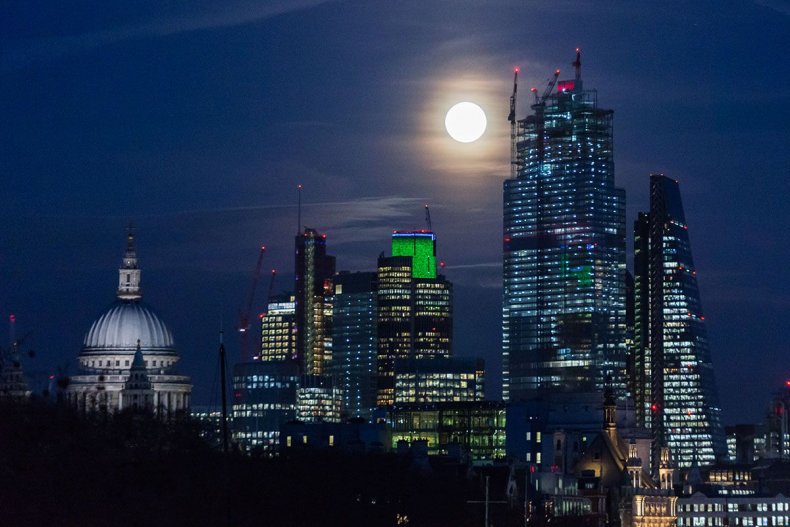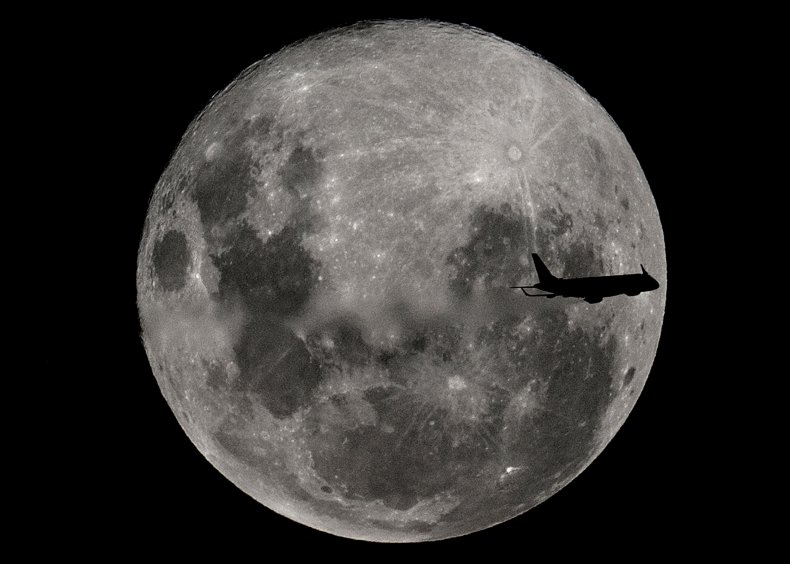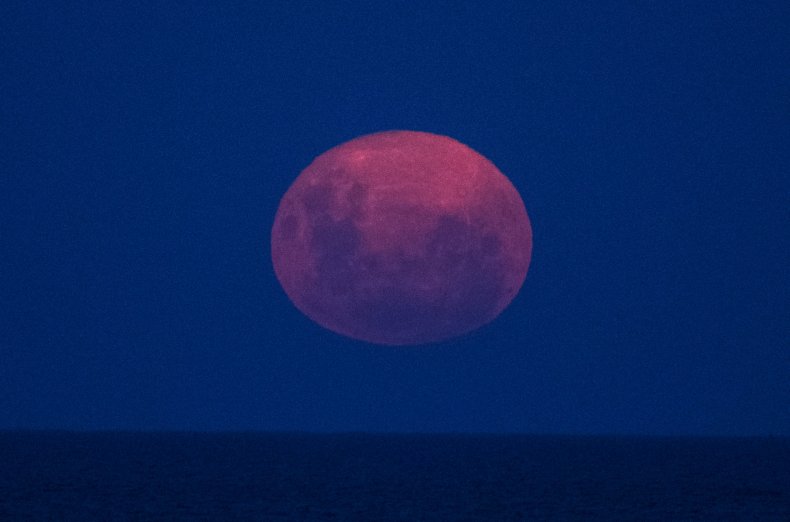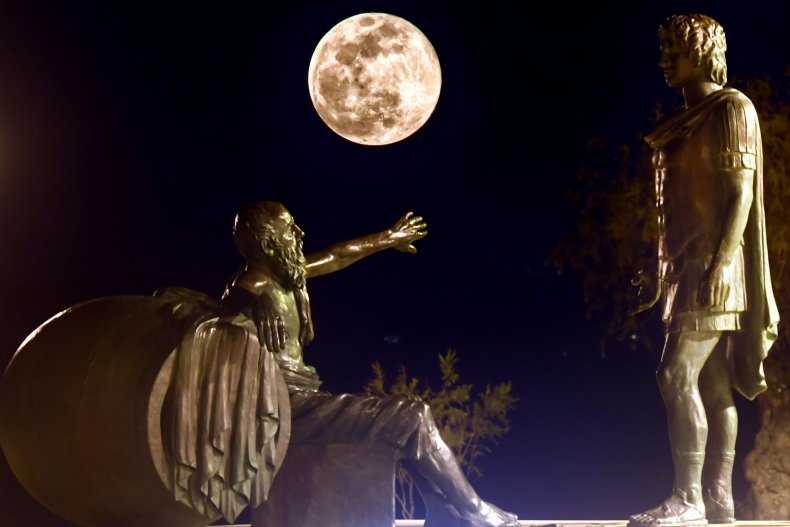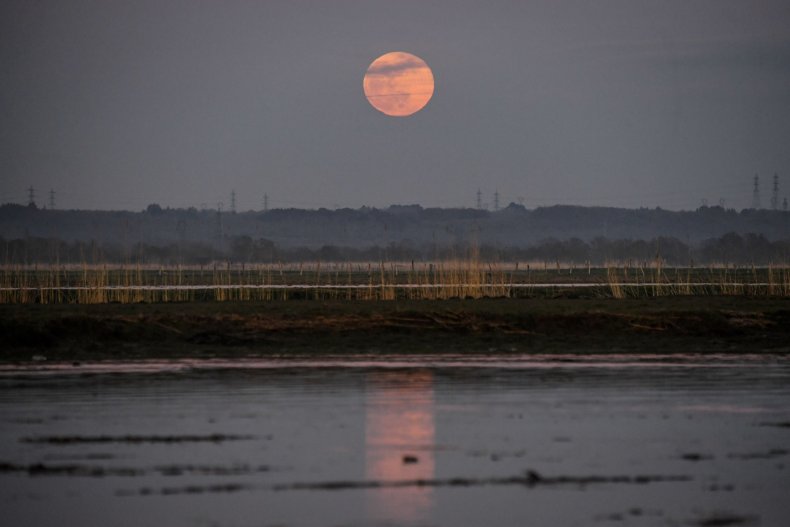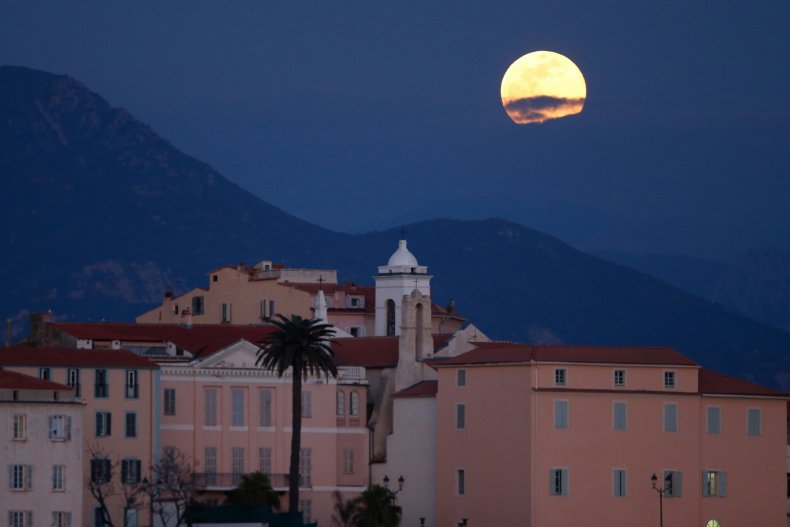 The next supermoon will take place in March and will take place just four hours after the spring equinox. This is the point when the day and night are of equal length—and from this point on the days in the northern hemisphere will get longer, while in the south they will get shorter.
As Earthsky notes, this is the closest coincidence of a full moon and the spring equinox since 2000. At this time, the moon will come within 223,308 miles of Earth. March's full moon is also known as the "full worm moon" as it is the time when the ground is soft enough for earthworms to reappear.