'Super Spreader' California Party Leads to 158 Arrests as New Lockdown Begins
An underground party in Southern California that authorities identified as a likely "super spreader" event ended with 158 people arrested, the Los Angeles County Sheriff's Department said Tuesday.
The party took place at a vacant home in Palmdale over the weekend of December 5 and 6 in direct violation of public health orders that recently expanded throughout California due to the state's surge in new COVID-19 cases, authorities said.
In addition to partygoers breaking local gathering restrictions, authorities said they recovered six weapons at the party location and found a minor there who qualified as a "commercially sexually exploited child."
"This was a flagrant violation of the governor's health order," Los Angeles County Sheriff Alex Villanueva said during a Tuesday news conference. "But also, please understand: Even without the health order, these actions were criminal in nature."
In a news release announcing the arrests, the department said underground parties like the one that took place over the weekend "typically involve drugs, alcohol, weapons, minors, and prostitution."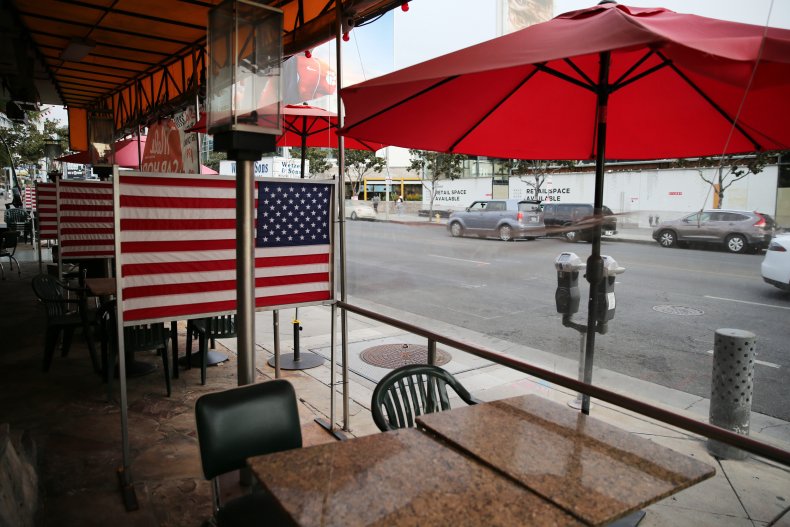 A total of 158 adults and minors were arrested as authorities broke up the party, which Villanueva said they learned about in advance. Even amid the ongoing pandemic, roughly six similar underground parties occur every weekend in Los Angeles County, he said.
Ron Shaffer, the captain of the Palmdale Sheriff's Station, said during the news conference that the party occurred inside a vacant single-family house in a residential neighborhood. Though Villanueva said some underground events take place partially or entirely outside, cool nighttime temperatures kept last weekend's party attendees inside, raising the risk of COVID-19 spread. Villanueva said the most recent party likely would have attracted about 500 attendees if authorities had not interrupted it.
"Imagine 500 people all in close proximity indoors, and then they fan out once the party's over," Villanueva said. "That's how these become super spreader events."
The party took place as California was on the brink of a new stay-at-home order. California Governor Gavin Newsom announced the order last week in anticipation of hospitals becoming overwhelmed as health officials reported rising numbers of new COVID-19 cases. Each of the state's five regions would fall under the new order for at least three weeks once their ICUs dropped below 15 percent availability.
Southern California's stay-at-home order began Sunday night. On Monday, Newsom said the region's ICU capacity was at 10.9 percent.
As of Sunday, December 6, health officials reported more than 1.3 million COVID-19 infections statewide since the start of the pandemic. More than 443,000 of those were reported in Los Angeles County, according to state data.
Villanueva said his department will "continue to apply common sense" to public health orders and called for government officials to prioritize supporting efforts to crack down on super spreader events.
"I ask our state and local politicians to strongly consider allowing our restaurant industry to reopen, and instead strongly support law enforcement in focusing on the targeted enforcement of super spreader events, such as this one," he said.
Newsweek reached out to Newsom's office for comment but did not receive a response in time for publication.