Super Typhoon Vongfong Headed for Japan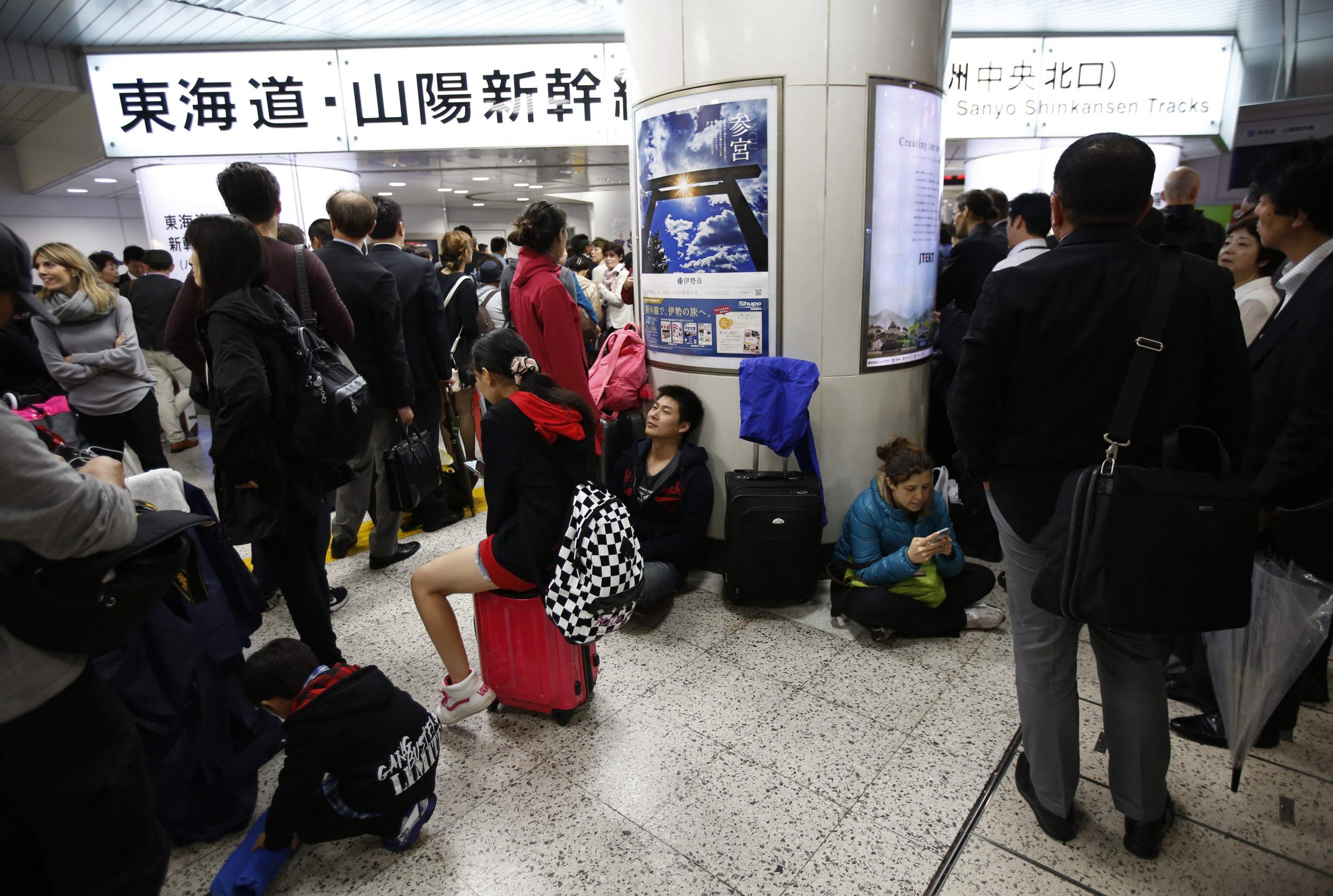 Super typhoon Vongfong, the strongest tropical cyclone of 2014 so far, may pass dangerously close to the island of Okinawa, Japan this weekend, the National Weather Service reports.
Okinawa hosts more than half Japan's 47,000 U.S. troops and is home to three quarters of U.S. bases in the country, according to a report by The Guardian earlier this year on the United States's military presence in Japan. As of 5 a.m. EDT Wednesday, the eye of super typhoon Vongfong was "just over 600 miles south-southeast of Kadena Air Base on Okinawa" and "moving west-northwest at about 8 mph," according to The Weather Channel.
Typically, super typhoons have sustained winds of at least 150 miles per hour, making them the equivalent of a Category 4 or 5 hurricane, according to the National Oceanic and Atmospheric Administration. Typhoons can conjure waves up to 50 feet and typically leave widespread destruction in their wakes. Vongfong is currently driving toward Okinawa with winds near 165 mph, according to The Weather Channel.
"It's safe to say Vongfong was the strongest storm on Earth since Haiyan last year," according to Michael Lowry, storm specialist for The Weather Channel. Super typhoon Haiyan pounded the Philippines with winds near 195 mph, NASA recorded. Haiyan leveled entire towns and cities in the Philippines.
Vongfong's progress may be deflected by a "steering high pressure system," The Weather Channel reports, which would force the storm to the west, forcing the storm "bringing "the core of Vongfong's strongest winds" and "dangerous high surf" even closer to Okinawa.
The eye of Vongfong passed over Rota Island, 45 miles north-northeast of Guam, on Sunday. The National Weather Service expected "devastating damage." Luckily, the island reported no injuries, according to the Guam Pacific Daily News. However, around 70 percent of the island lost power for several hours, The Weather Channel said.
The U.S. Army Garrison on Okinawa said on Facebook, "#Okinawa main island will be in trouble if the [Global Forecast System] model is correct... Please pay extra attention to #VONGFONG…"
The island is still recovering from typhoon Phanfone, which left two dead and two missing Monday, Japan Update reports.