Super Bowl Ratings Hit 15-Year Low, But Streaming Numbers Way Up
More than 96 million total viewers tuned in to watch the Tampa Bay Buccaneers trounce the Kansas City Chiefs in Super Bowl LV on Sunday, according to Nielsen ratings released by CBS Sports. This makes Super Bowl LV the lowest-watched NFL championship game in 15 years, since the Pittsburgh Steelers took on the Seattle Seahawks in 2006.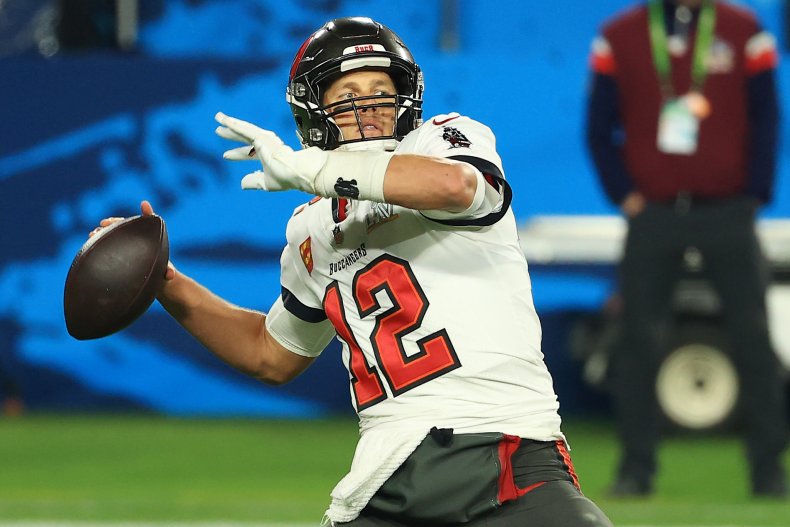 While these numbers look bad, it was still the most-watched sporting event in North America since last year's Super Bowl. The 2020 matchup between Kansas City and the San Francisco 49ers had 100.5 million viewers, which itself was an uptick from the previous year's 98.2 million.
The big game's streaming numbers brought at least some good news for the NFL and CBS. Nielsen found that 5.7 million people streamed the event, a figure that represents a 65% increase from last year's 3.4 million.
It should be noted that streaming numbers weren't tabulated until 2012. For 2006's Super Bowl, there were 90.8 million television viewers, while 2007's game drew in 93.2 million. When the numbers were first counted in 2012, only around 346,000 streams were documented. Sunday's ratings of 96.4 million total viewers measure how many people watched the game across various television and online outlets.
The decline in viewers speaks to a similar ratings slide throughout the NFL's most recent regular season, when games averaged 15.4 million viewers across all platforms. That 15.4 million per-game average is down 7 percent from 2019, when 16.5 million people on average tuned in for regular season games. Of the past five seasons, 2015 brought in the largest regular season ratings, which came in at 18.7 million, while 2020's 15.4 million still top's 2017's rate of 15.0 million.
The coronavirus pandemic has repeatedly been cited for having an effect on all live television ratings. Sports ratings also tend to dip somewhat during election years, when they have to compete with news, political debates and other related programs.
For 2020, there were 18 NFL games broadcasted that brought in an average audience of over 20 million viewers, compared to 29 games that hit that same threshold in 2019. The top-rated regular season game was the Washington Football Team versus the Dallas Cowboys on Thanksgiving Day, which had 30.3 million viewers.
The NFL has been making forward progress in extending its audience to online platforms. 2020 marked the first streaming-exclusive game ever on Dec. 26, which drew 4.8 million people across Amazon Prime, Twitch and the NFL's own mobile platforms. When combined with the local stations that aired the contest between San Francisco and the Arizona Cardinals, the total viewership was 5.9 million.
After the Super Bowl's first initial 346,000 streaming viewers were documented in 2012, the game crossed the million-viewer threshold on streaming platforms in 2016 with 1.04 million. It topped 2 million two years later, in 2018, before climbing to over 3 million last year.