Clash Royale League Sees 44 Teams Compete for Esports Glory
This week marks a new beginning for the Clash Royale League as its inaugural competition kicked off this Monday, Aug. 20. A combined total of 44 teams from around the world are competing for a chance at a $1 million prize pool. Clash Royale is attempting to show the world why mobile may be the way of the future in esports.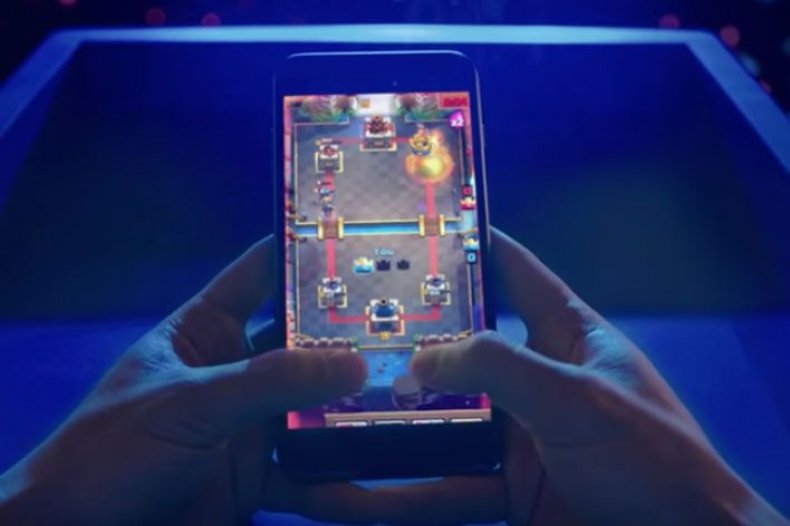 When you think of esports, most people instantly think of consoles or PCs right away. That is where the serious games are, right? Nick Allen, COO and VP of eSports at Madison Square Garden, feels you should think again. Mobile platforms are becoming an everyday vehicle for some serious gameplay.
"It's the right time, the right game company, the right teams and players involved, the right vision and perspective from Supercell," Allen told Newsweek. "All of this coming together makes right now the time for mobile esports to take off."
Mobile is the largest gaming platform. Close to two billion smartphones now exist in the world. Beyond making phone calls or sending snaps, users are also playing games. Brett Lautenbach, President of NRG esports loves that a game as in-depth as Clash Royale is a mobile title.
"If you want to play a game like Clash Royale, there's only Clash Royale. And it's only on mobile," he said. "This is really great because that means when people are playing this on a road trip or traveling, they are not going to come back home and suddenly be like, 'That was fun but I want the real experience here.' They're going to keep playing on phones."
Convenience is a key factor attracting fans to Clash Royale. Chief Pat, a popular YouTube content creator and founder of Tribe Gaming, has admitted that the ease of access to this game helped him instantly fall in love. "The best ability is availability, I think is a term that they use in sports very often and the fact that Clash Royale is always available, I can always play it's always there," he said.
Clash Royale is based on another popular IP from Supercell, Clash of Clans. This familiarity made it easy for fans to transition to this new style of play. William "Woody" Hicks, the General Manager for the team 100 Thieves, was one of many fans who made the migration,
"I played Clash of Clans before Clash Royale came out, so I was familiar with the branding of the company that made the game and I knew it was going to be fun," he said. "My suspicions were confirmed when I tried it out."
Mobile offers an unlimited potential audience for esports. Around half of video views in the U.S. now happen on mobile devices, and that figure is growing. Esports creates a really interesting opportunity for mobile when you throw into the mix a competitive game like Clash Royale that has millions of active players around the world. The Clash Royale League is making the most of that opportunity this week, and fans will too.
Be sure to keep up with the North American League on YouTube and let us know what attracts you to the game? Are you addicted too?