Supercell's Head of Esports Talks Preparing for Clash Royale League's Inaugural Fall Season
Get ready to knock down some towers: the inaugural fall season for the Clash Royale League begins Aug. 20. This new league marks the first time a mobile game has joined the ranks of professional esports competition.
"This game was designed to be played on mobile phones. Effectively, people can play anywhere, anytime. Part of the design is matches are three to five minutes on average," Tim Ebner, head of esports at Supercell, told Newsweek. "That's different from most esports titles, including the most well-known, successful ones that have 20- to 30-minute matches."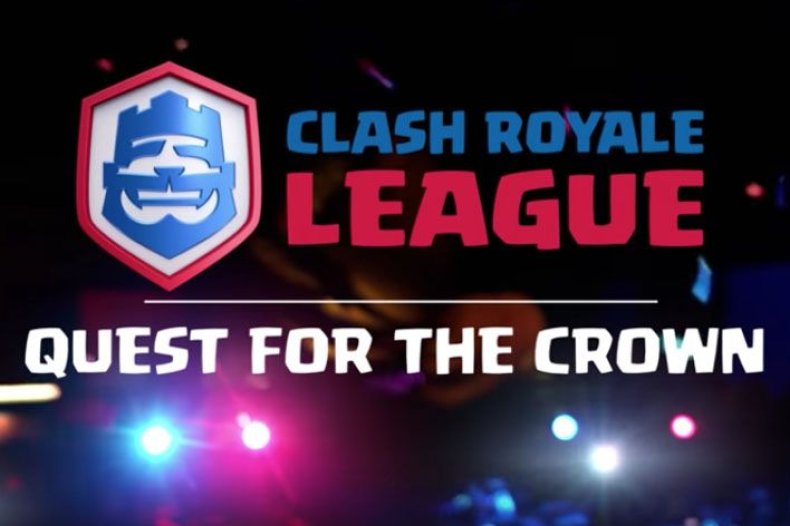 Clash Royale is a real-time strategy game which provides players the opportunity to engage in battle with anyone around the world. Compared to its competitors on PC or console, the team behind Clash Royale aims to make the game easy for fans to view as well as play.
"One thing we've seen in the past few years is most of our viewers are watching on mobile. That's probably unique—other esports are on PC or console, and people are watching on PC. The vast majority of our audience is on mobile. Having seen that we are adjusting on how we produce the content," said Ebner.
Since the game's launch two-and-a-half years ago, Clash Royale players have shown an appetite for competition, with the fan community organizing its own tournaments. That response prompted Supercell to create an esports league, since the core components were already in place. "The game was not made for esports, it was made to be a fun game. After we launched it, we kind of saw an opportunity for esports," Ebner said.
The Clash Royale League adopts a team versus format for competition. Players will face off against other teams in a series of matches, but you'll also see them supporting and cheering for each other.
"It's fun for the viewers to watch that interaction between the players, and it should make for a bigger audience for Clash Royale as an esport," he said.
Back in March, Supercell hosted a six-day in-game event called the Clash Royale League Challenge, part of the company's commitment to creating a path for players to become pros. Millions of players attempted to qualify for the next round, and around 7,000 advanced. Supercell gave these players a chance to show the world their skills, ultimately giving rise to 44 new esports teams. " Because it's mobile, we have a lot of players. 25 million players! This six-day challenge event earlier in the year speaks to the reach of mobile as a platform," said Ebner.
Clash Royale has evolved a great deal in two-and-a-half years. Ebner takes pride in what the team at Supercell has been able to accomplish in that time, and sees a lot of promise in the game's future. "We have a very highly competitive tournament league format that really values competitive integrity. The competition is key. If you don't have that as a foundation, the esport will just struggle," he said. "We're hoping this Clash Royale League will help people get more enjoyment out of the game."
Have you already downloaded Clash Royale on your mobile device? How do you plan to watch the League? Let us know in the comments below, and be sure to follow along with the North American League on YouTube.