'Supergirl' Season 6, Episode 8 Release Date: When Is the Show Returning After Midseason Finale?
Supergirl Season 6 will have aired seven episodes, and the show is already set to go on hiatus. The CW is airing the midseason finale of the DC Comics show on Tuesday May 11, after which time fans have a while to wait before Melissa Benoist and the rest of the cast return for the last-ever episodes of the show.
Supergirl Season 6, Episode 8 release date
Earlier this year, Supergirl was pushed forward in The CW schedules after the coronavirus pandemic delayed production for fellow DC series Superman & Lois.
Superman & Lois Season 1, however, is set to resume on May 18, the week after the Supergirl midseason finale airs.
That means that Supergirl Season 6, Episode 8 will not air until the rest of the new Superman show has aired. Luckily for fans, The CW has revealed exactly when that will be.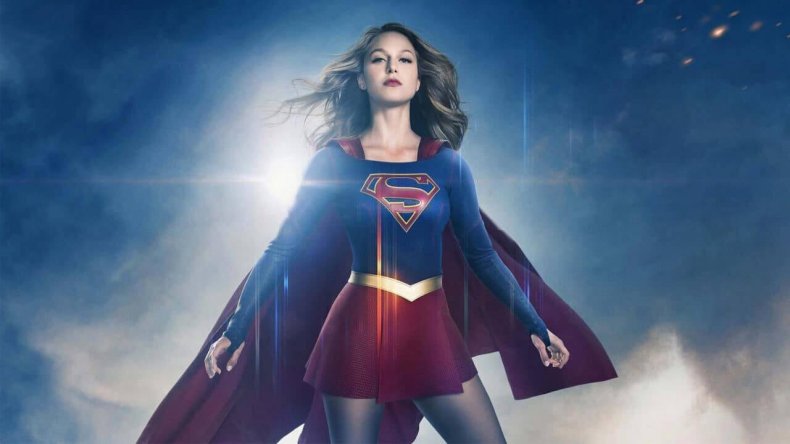 Supergirl will return to the network on Tuesday, August 24. On that date, it will be back in its usual timeslot of 9 p.m. ET / 8 p.m. CT, though it will be sharing a night with Season 2 of Stargirl rather than its current Tuesday partner, The Flash.
As Supergirl's final Season 6 will have 20 episodes, 13 episodes will air from August 2021. This means the show will be airing on The CW until at least November, and more likely until December.
So far, The CW has not released an episode title or synopsis for the next episode of Supergirl.
The news that Supergirl was ending after Season 6 was announced in September 2020. At the time, Benoist wrote on social media :"To say it has been an honor portraying this iconic character would be a massive understatement. Seeing the incredible impact the show has had on young girls around the world has always left me humbled and speechless.
"She's had that impact on me, too. She's taught me strength I didn't know I had, to find hope in the darkest of places, and that we are stronger when we're united. What she stands for pushes all of us to be better. She has changed my life for the better, and I'm forever grateful."
"I'm so excited that we get to plan our conclusion to this amazing journey, and I cannot wait for you to see what we have in store. I promise we're going to make it one helluva final season."
After the Supergirl midseason finale airs, The CW will have that episode and the previous four instalments available to watch online throughout the summer. Viewers who want to stream all of Season 6 will have to wait until it comes to Netflix, which will happen eight days after the series finale first airs.