Superhero Halloween Costume Ideas: Easy, Cheap, DIY Options
Who doesn't want to be a superhero? That's what Halloween is for, and as it turns out, you can be one even if you're broke. Want to spend the least amount of effort possible, for the least amount of money? Look no further. We've got a list of simple superhero Halloween costume ideas from recent TV shows. Sorry, but there's no cheap way to do Iron Man or Black Panther.
These are ranked from lazy to lazy. PSA: We're not trying to win any awards or $25 Amazon gift Cards here….
Captain Lame from Haunting of the Hill House
Young Jaden wants to be a superhero but his mom buys him a blank mask and says, "decorate it yourself." So he becomes Captain Lame. It's easy. Grab a nerdy T-shirt, then duct tape an L on it. Get a random mask and some material to tie to your back as a cape. Write Lame on your head and you're done!
Cloak from Cloak & Dagger
Okay so, there's actually a lot of stitchwork that goes into Cloak's cape from the TV show. But it's nothing a bedazzler can't fix. Get some black cloth, bedazzle the shit out of it, and boom, you're good to go.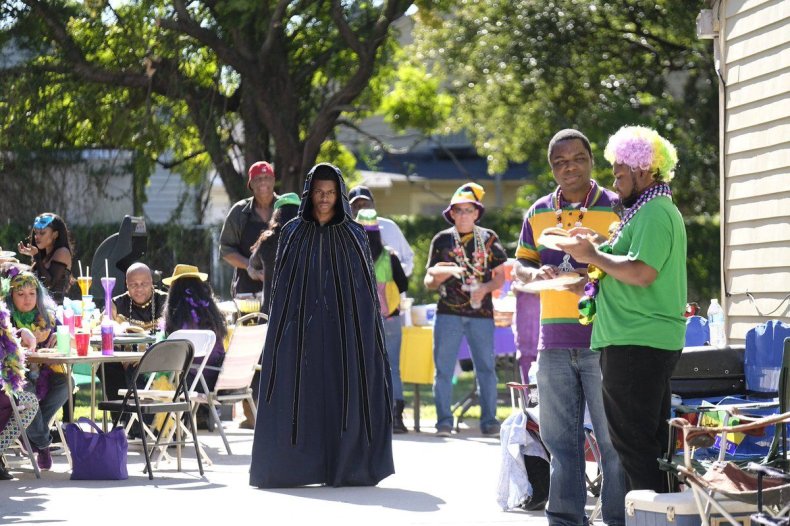 Black Canary from Arrow
You can't really screw this one up. Just wear all-black leather from head to toe and paint a black mask over your face. Grab a pole or a stick or a weapon of some sort, then open your mouth real wide and scream at people to replicate the iconic Canary Cry. Effort goes a long way...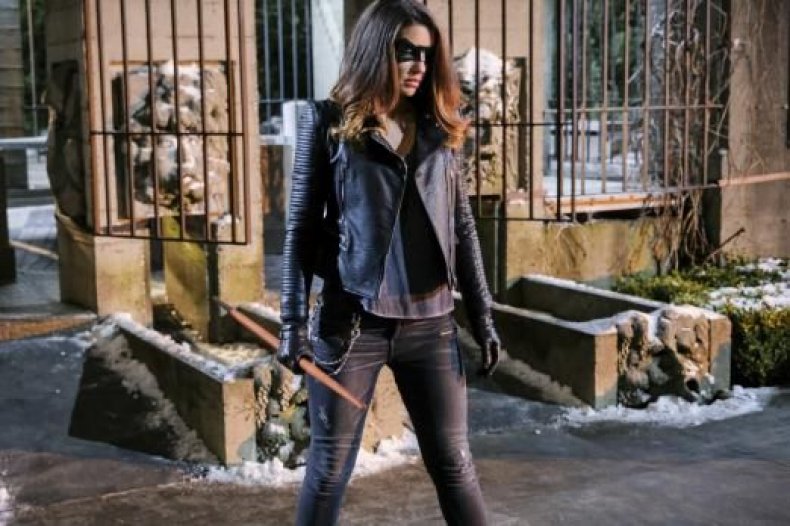 Wild Dog from Arrow
Basically pick out all of the wackiest pieces of clothing from your closet and put them together--camo pants, a random hoodie with a hockey jersey over it and some old boots. And don't forget the old school white hockey mask. Not going to win any awards, but you won't be the lamest person at the party.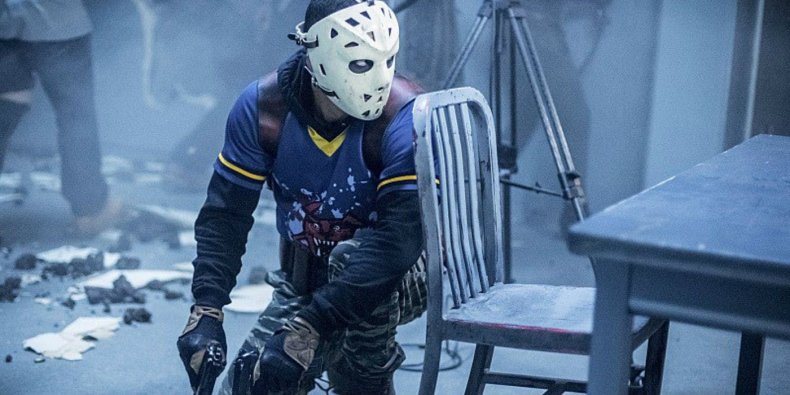 John Constantine from Legends of Tomorrow
Khaki peacoat, white shirt, red tie, black or gray pants. Don't forget the cigarettes and the smart mouth...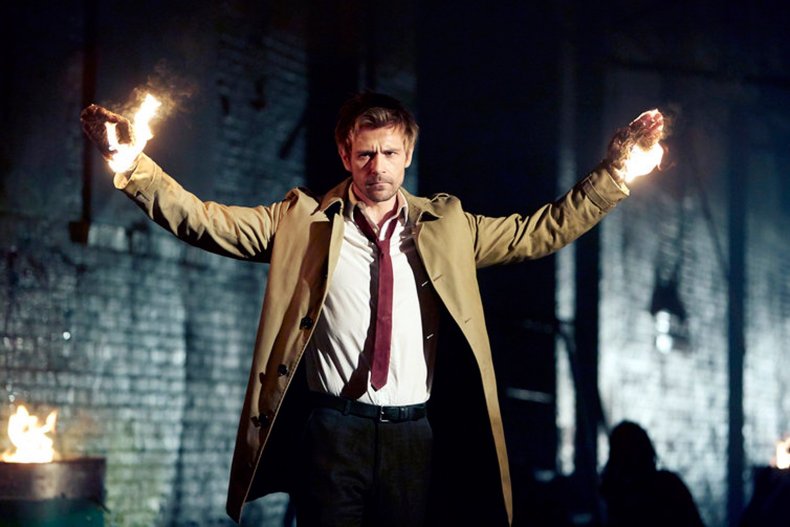 Cisco from The Flash
All you need is a wildly geeky T-shirt, a cardigan (zip hoodie or collared shirt will do) any pair of pants, and a little bit of schoolboy charm. If you have time to grab a brown, shoulder-length wig, people might actually recognize you.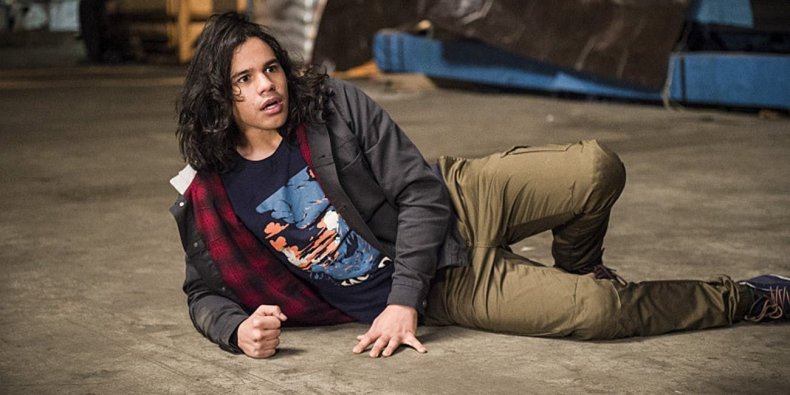 Supergirl from Supergirl
Just like Clark Kent, Kara has a civilian identity that's very similar. Grab some nerdy glasses, a pastel button-down, and leave it unbuttoned a little bit with a Superman shirt underneath. Slip on a pencil skirt and you're good.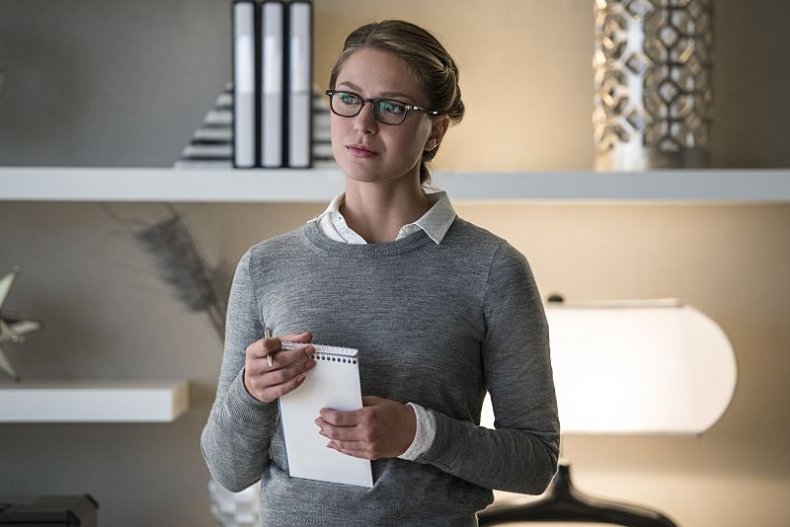 Molly from Runaways
For this, all you need is a pink cat-eared hat… like the ones from the Women's March, or anything pink really. Just make sure your outfit looks youthful, playful and bright and Marvel fans will love you. An added bonus if you have colored contacts.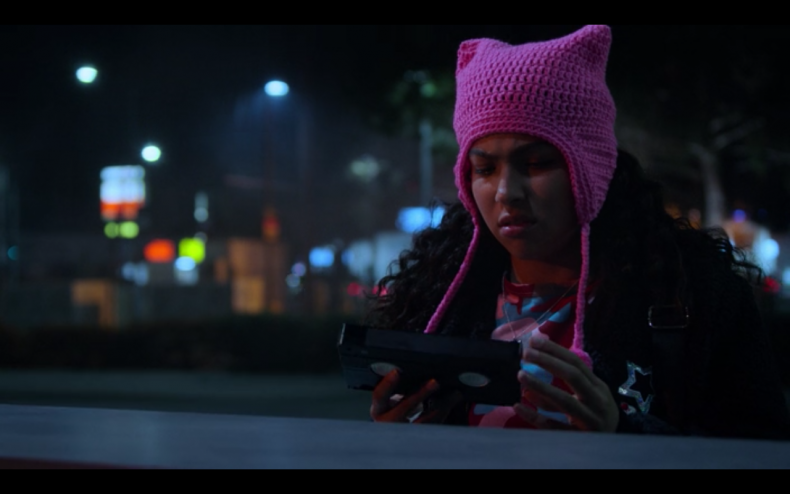 David Haller from Legion
If you have a textured, plaid or earth-colored peacoat, be Professor X's son, Legion. Wear said coat, with a dark-colored T-shirt (plus if it has weird shapes on it). Then, wrap some foil into a headband and glue some wires on it.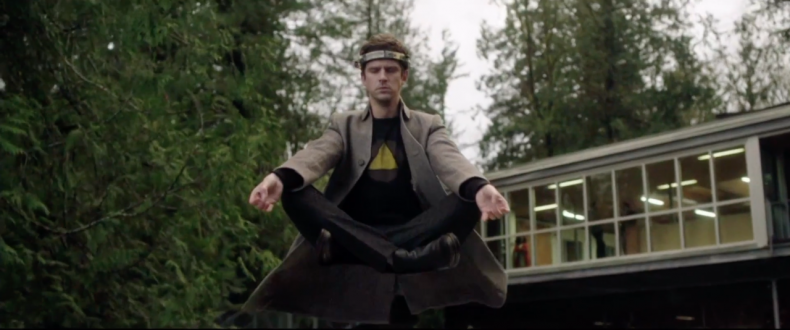 Jessica Jones from Jessica Jones
Haven't done laundry or showered in a week? Be Jessica Jones. Put on the dirtiest pair of light-washed jeans you own. Pair it with some sort of gray tank top or grey sweatshirt, throw on a leather moto jacket, and slip on black, calf height boots. Tote around a camera if you have one. And don't forget the bad attitude. Perhaps a gray infinity scarf or black fingerless gloves if you have them.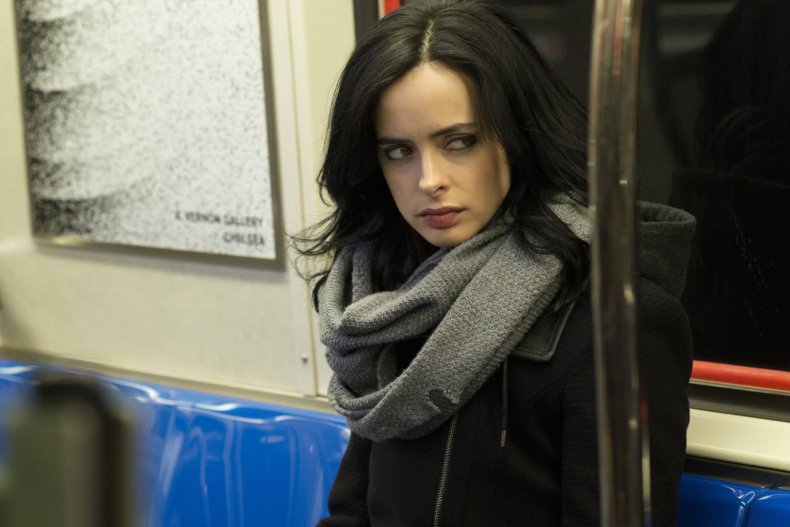 Luke Cage from Luke Cage
You're going to need to own a lot of Carhartt to pull this one off. Grab some straight-leg, dark washed Levi's, a T-shirt with thick fabric, or maybe a waffle shirt or henley. (Think construction site.) Whip out the combat or construction boots, and layer the outfit with a Carhartt jacket or Levi's jean jacket that isn't blue. Then destroy your perfect, expensive outfit with holes.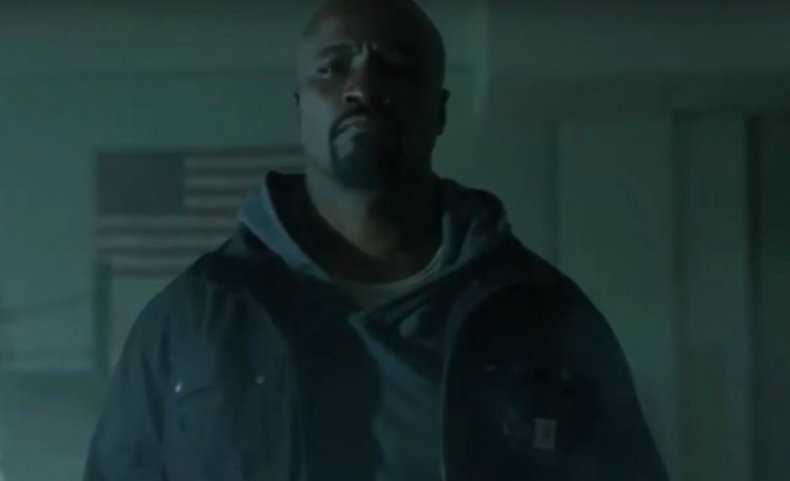 Daredevil from Daredevil
For the costume itself, you'll need black pants, black lace-up boots, a black long-sleeve crewneck, black fingerless gloves (or rope tied around your hands, or white boxing wraps). The mask is the tricky part, considering Daredevil's blind. Cut up some strips of black fabric, and one of white. Wrap it around the top half of your face,with a little bit of the white strip hanging by the nose, and hope for the best.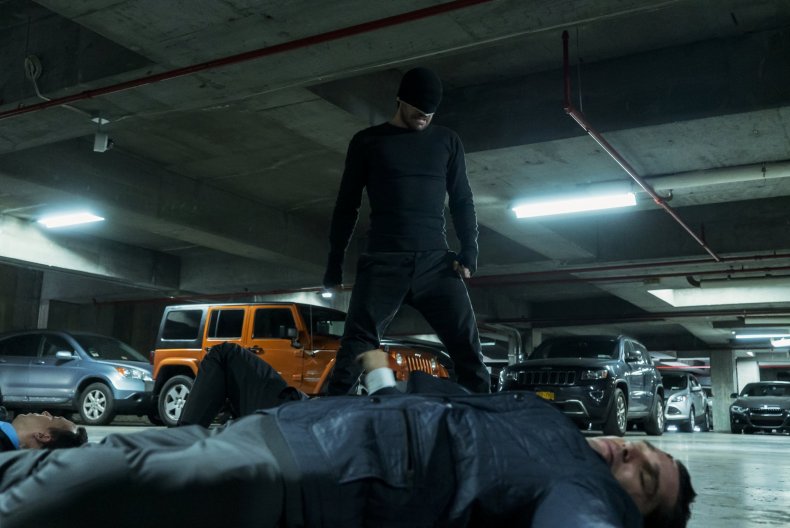 Iron Fist from Iron Fist
Iron Fist is actually pretty easy, even though he's a magical character. Paint a dragon on your chest, paint your hand yellow, wear something green on top and call it a day. You can also be Colleen Wing, who is an Iron Fist too now in the show. She has a dragon tattoo on her arm and a white glowing fist.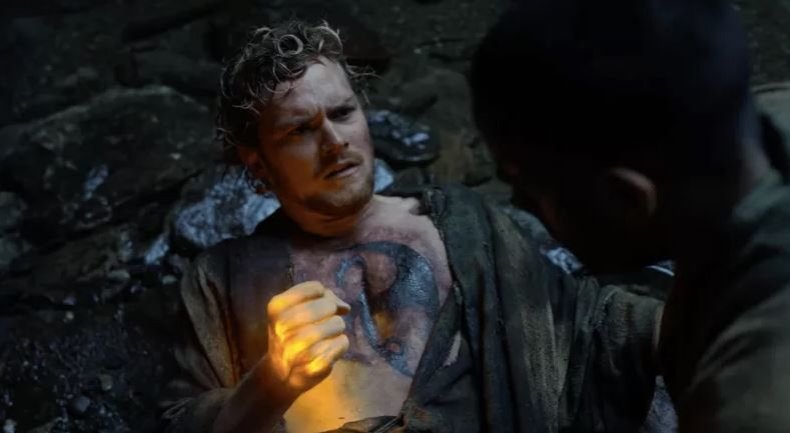 Raven from Titans
Dye your hair purple and wear a thick, black hoodie and pin it so that the top gets pointy and hangs down. That's the lazy version. If you want to go all out, dig out that old witch costume from your closet, or drape a bunch of black or purple fabric all over yourself, just make it pointy on your forehead.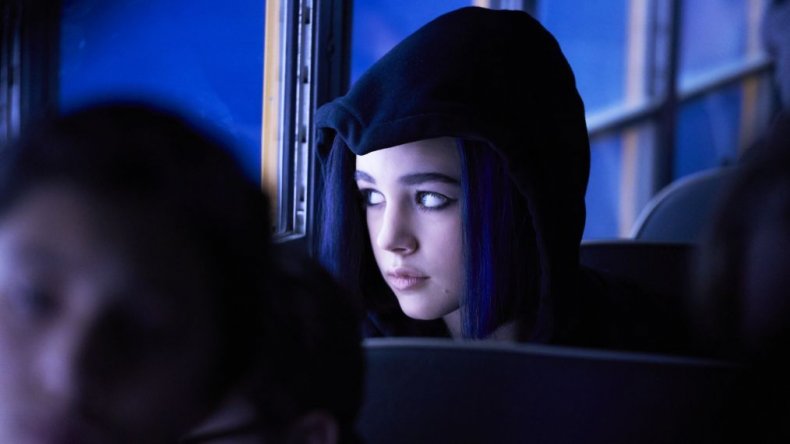 Tobias Whale from Black Lightning
You could try and be Black Lightning--all you'd need is a tailored suit and some blue glow sticks--but if you're not jacked and have a purple suit laying around, Tobias Whale might be a better fit.