Teachers Dress as Mexicans and Trump's Border Wall for Halloween, Superintendent Apologizes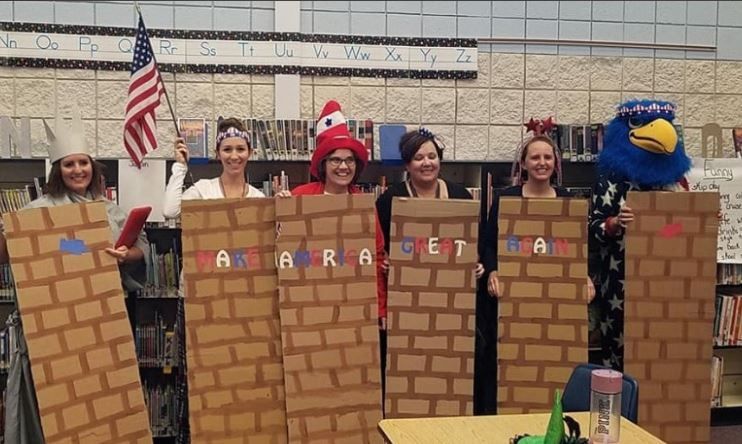 An Idaho superintendent made a public apology on Friday after a group of teachers dressed as Mexicans and President Donald Trump's border wall for Halloween.
Photos showed two different groups of teachers and were posted on the district's Facebook book but have since been taken down. One group of six teachers from Middleton Heights Elementary School were dressed in patriotic gear including one teacher who was dressed like the Statue of Liberty and one who appeared to be dressed after a bald eagle.
Each of the teachers was holding a piece of cardboard that was painted to look like it was made of bricks. Four of the teachers' cardboard pieces had the words "Make America Great Again" written on them.
In another photo, a group of seven teachers was wearing clothing to resemble people from Mexico, including the donning of mustaches and sombreros.
On Friday, Middleton School District Superintendent Dr. Josh Middleton addressed the costumes during a Facebook live video. He said he was contacted on Thursday by a parent who was concerned about the costumes that were worn on Halloween during the school day.
"I am deeply troubled by the decision by our staff members to wear those costumes that are clearly insensitive and inappropriate," Middleton said.
Middleton explained during the Facebook live video that the school's time would be devoted to investigating the events on Halloween and the "poor decisions" that were made. On Friday morning, the district administration was already looking into the issue and Middleton attempted to assure the community of the school's true values.
"We are better than this. We embrace all students," he said. "We have a responsibility to teach and reach all students period."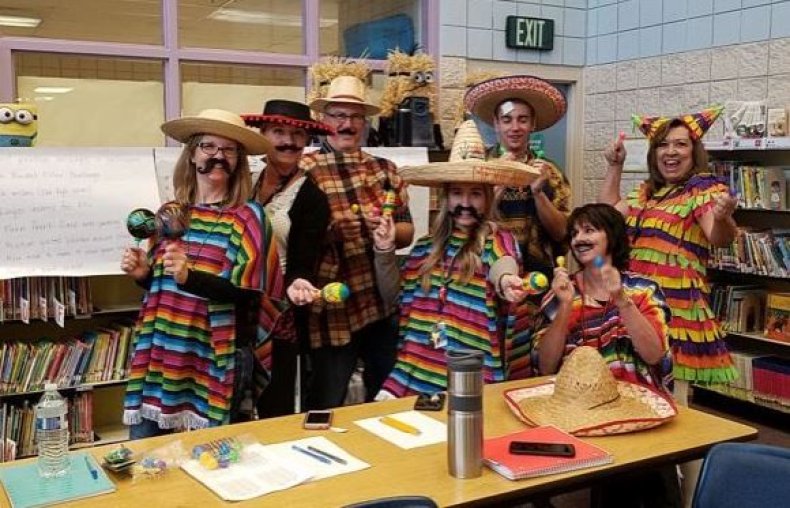 Although Middleton was visibly disappointed in the educators for their costumes, he said he didn't think it was done with malicious intent. Still, the superintendent reiterated that the staff members exercised poor judgment and that the school needs to "own those decisions."
"I just want to once again share what's going on and express my sincerest and deepest apologies to our families to our patrons," he said. "Again, we are so much better than this."
In the wake of the costume debacle, Middleton explained that it's now time to look into what happened and learn from the incident, hoping it would bring change so the school district can be the district he knows they can be.
Middleton is home to about 7,500 people, according to Census data from 2017. About 9.5 percent of residents in Middleton are Latino. At this time, it's unclear if the teachers will face disciplinary action for the costumes.