'Superman' Artist Quits DC Comics, Says They're 'Ruining' Characters
A colorist who says he works for DC Comics has confirmed he quit working with the company because he disagrees with changes being made to Superman and other characters.
Gabe Eltaeb, an artist with the comic book company has notably railed against the decision to remove his patriotic slogan "the American way."
The artist announced his exit from DC on a YouTube livestream with former fellow DC Comics worker Ethan Van Sciver on Wednesday October 13.
"'I'm tired of this s***," Eltaeb said on the podcast in relation to the changes but he confirmed that he would work out the rest of his contract with the company.
"I'm finishing out my contract with DC. I'm tired of this s***, I'm tired of them ruining these characters; they don't have a right to do this," Eltaeb said, per the website Bounding Into Comics.
Speaking about the change to Superman's motto, Eltaeb said: "What really pissed me off was saying truth, justice, and a better world. F*** that it was Truth, Justice, and the American way."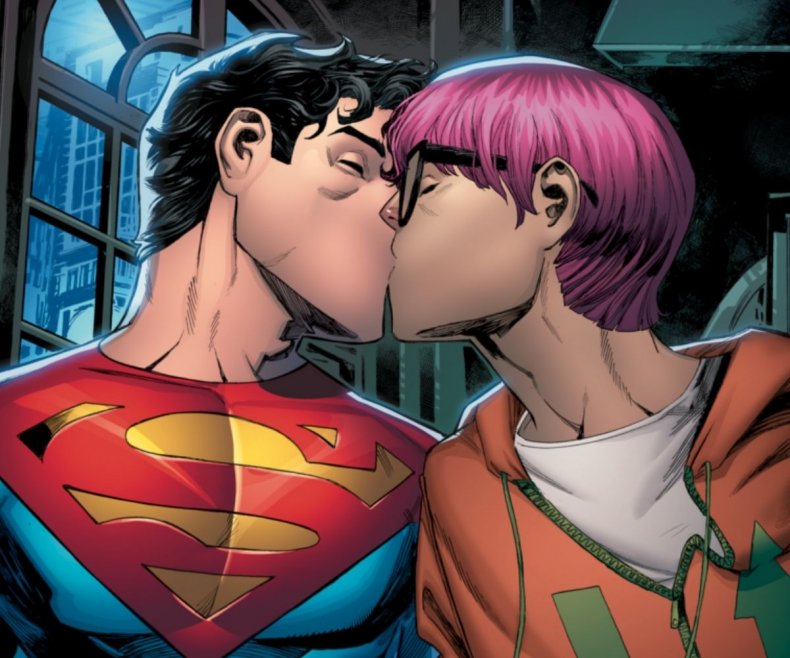 He continued: "My Grandpa almost died in World War II; we don't have a right to destroy s*** that people died for to give us. It's a bunch of f***** nonsense."
Eltaeb added: "They call us bigots and racist and s***, I would ask them, find me in the f****** mainstream, not on the fringes, one f****** book, one f****** t-shirt, one movie that says that leftism is bad, and conservatism is good, find it for me, they f****** won't they're not letting people have a voice, they're the f****** bigots."
"Sorry, that's been bottled up for five years," he added at the end.
Eltaeb's move comes after DC Comics made headlines last week for deciding to make the iconic superhero character bisexual in an upcoming comic book.
DC Comics said Jon Kent—son of Clark Kent and Lois Lane—becomes romantically involved with a journalist named Jay Nakamura. The issue, Superman: Son of Kal-El #5, will be available on November 9.
"I've always said everyone needs heroes and everyone deserves to see themselves in their heroes and I'm very grateful DC and Warner Bros. share this idea," writer of the comics, Tom Taylor, said in a press release
"Superman's symbol has always stood for hope, for truth and for justice. Today, that symbol represents something more. Today, more people can see themselves in the most powerful superhero in comics."