'Superman & Lois' Cast: The Actors Playing Clark Kent and Lois Lane
Superman & Lois follows in the footsteps of Smallville and Lois & Clark as a TV show exploring the lives of Clark Kent/Superman and Lois Lane. Those previous shows saw Tom Welling/Erica Durante and Dean Cain/Teri Hatcher play the journalist duo, while the new CW show brings in two familiar faces from the Arrowverse to play the superhero and the love of his life.
Who plays Superman and Lois in the new show?
In Superman & Lois, the former will be played by Tyler Hoechlin, while the latter is portrayed by Elizabeth Tulloch—two names who will be familiar to those who have been following The CW's stable of DC Comics shows for the last few years.
Hoechlin has been involved with the CW superhero shows since 2016, when he made his first appearance as the Man of Steel in Supergirl. Thanks to the yearly Arrowverse crossovers on the channel, Hoechlin has also starred in Batwoman, The Flash, Legends of Tomorrow and Arrow.
He was joined by Tulloch in Supergirl in 2018 during the Elseworlds crossover, starring alongside Hoechlin in all the above-mentioned shows. Viewers, however, might know the actor from her work on NBC's Grimm, where she played Eve (and her previous identity Juliette Silverton) for 119 episodes over six years, mostly credited under her former acting name Bitsie Tulloch. Her movie roles, meanwhile, include Oscar winner The Artist and Will Smith drama Concussion.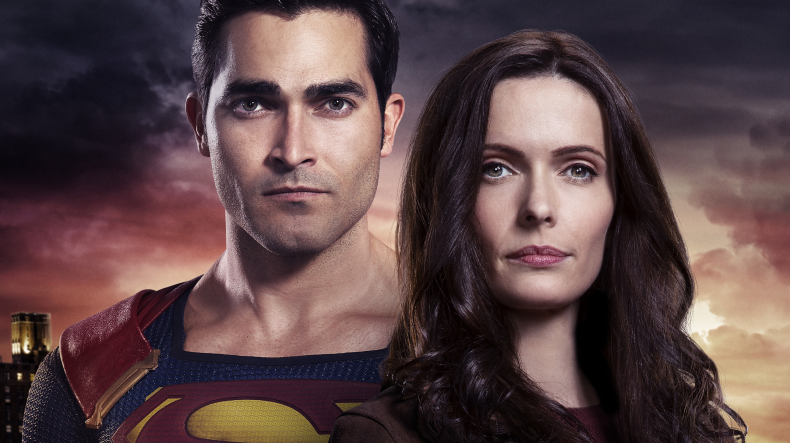 While Tulloch was on Grimm, Hoechlin was starring in a supernatural drama of his own, the TV spin-off of Teen Wolf. His film work, meanwhile, includes recent Hulu hit Palm Springs, Fifty Shades Freed and Richard Linklater's Everybody Wants Some!! Gamers may also recognize his voice from the recent Final Fantasy VII Remake, where he was the English language voice for Sephiroth.
Hoechlin is the 10th actor to play Superman in live-action, following Henry Cavill (in the Zak Snyder Superman films, including the upcoming Justice League 'Snyder cut'), Brandon Routh (in Superman Returns), Tom Welling (in Smallville), Dean Cain (in Lois & Clark: The New Adventures of Superman), John Haymes Newton and Gerard Christopher (in Superboy), Christopher Reeve (in four Superman movies from 1978 to 1987) George Reeves (in the Adventures Of Superman TV show and film Superman And The Mole Men) and Kirk Alyn (star of two Superman serials from 1948 and 1950. Hoechlin previously starred alongside Welling and Routh as multiverse versions of Clark Kent in the Crisis on Infinite Earths Arrowverse crossover.
Lois Lane, meanwhile, has previously been played by Noel Neill (alongside Alyn), Phyllis Coates (Reeve), Margot Kidder (Reeves), Kate Bosworth (Routh), Amy Adams (Cavill), Teri Hatcher (Cain) and Erica Durante (Welling).
Asked by The New York Times about his take on the character, Hoechlin made a surprising admission: "I've not seen a single Superman movie," the actor said. "I'm usually so afraid to say that, but it just feels better to say it. It was not because I didn't want to, but as a kid, they just weren't the movies I saw. I recall watching two or three episodes of Lois and Clark with my mother. With Supergirl, I did not want to see other versions of Superman. If I have an instinct to do something, I didn't want it to be emulating or shying away from someone else's version."
In the same interview, Tulloch said: "The only Lois I've seen is Margot Kidder's, who I absolutely loved. When I booked this role, I also consciously made the decision not to see other versions. I want my Lois to succeed on her own."
Superman & Lois airs Tuesdays on The CW.