'Superman and Lois': How 'Crisis on Infinite Earths' Sets Up the New Spin-Off and When It Will Be Released
As soon as the Crisis on Infinite Earths ended, The CW started teasing the future of the Arrowverse, with the network announcing it is making a series of Superman and Lois, starring Tyler Hoechlin as Clark Kent and Elizabeth Tulloch as his journalist co-worker and love interest.
According to Variety, the show will "follow the world's most famous super hero and comic books' most famous journalist as they deal with all the stress, pressures, and complexities that come with being working parents in today's society."
This order comes after the end of Crisis, where Lois summons Clark from out of town due to a problem with their boys—plural. Previously, the Arrowverse's Lois and Clark had one child, who was first mentioned in Elseworlds and who we first saw in Crisis. In Part 1 of the latest crossover, this child was confirmed to be Jonathan Kent, who appears as the couple's son in a number of comic books.
However, this is the first time in the Arrowverse that we have had a mention of this second child, who is sure to feature in Superman and Lois on The CW.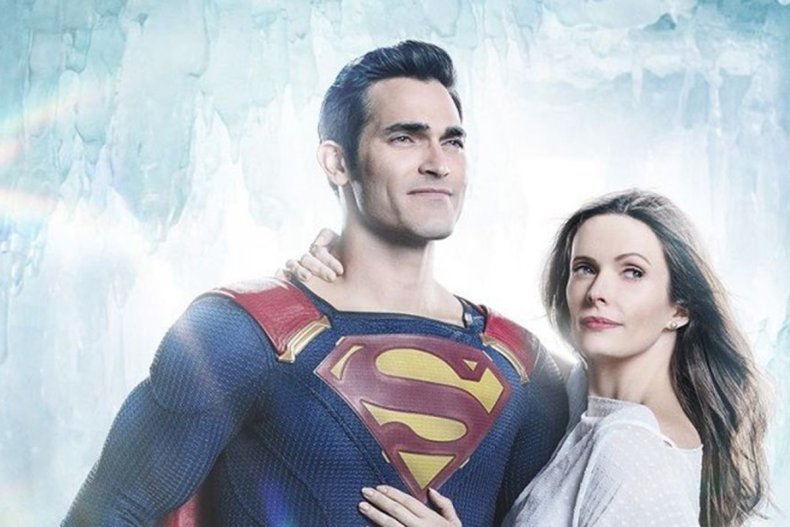 The CW has not revealed any details about the Earth Prime versions of Clark and Lois' kids, but a recent casting call may give us some hints about them. A YVRShoots Twitter post shared a casting call for the show for two series regular roles. Both are 14-year-old boys, dubbed "Matthew" and "Ethan," probably as a way to prevent spoilers. The former is described as "clean cut, modest and kind-hearted, with an aw-shucks attitude that somehow doesn't seem dated," which sounds like the apple does not fall far from the tree.
"Ethan," however, is described as "a young Leonardo DiCaprio who has an inherent darkness to him," which suggests Superman's second son may be a little different. Some Twitter users have commented that the character sounds like Damien Wayne, the child of Bruce Wayne/Batman in the DC Comics series Super Sons.
Fans are sure to get some more details about the show and its characters once the series starts shooting. Variety reports that the show is currently still at script stage, but that shooting will begin in spring before the spring upfronts in May 2020.
As for when CW viewers will be able to watch the show, the series is expected to debut in September or October 2020 as part of the fall 2020-21 television season.
With Arrow finishing, the show could take its place in the CW schedule on Tuesdays, though that place could also be taken by Green Arrow and the Canaries, the Arrow spin-off that will air a backdoor pilot on Tuesday, January 21.