Canadian Couple Donates all the Groceries From Supermarket Shopping Spree to Local Food Bank
After winning a supermarket shopping spree, a Canadian couple decided there were others who needed the groceries more than they did: So Ryan Warren and Chantal Leroux of Bragg Creek, Alberta, donated everything they gathered in their cart to the Calgary Food Bank.
On June 10, the duo won a contest held by The Grocery People, which operates Bragg Creek Foods, located about 30 miles outside Calgary: Whatever they could grab in 50 seconds, they could keep.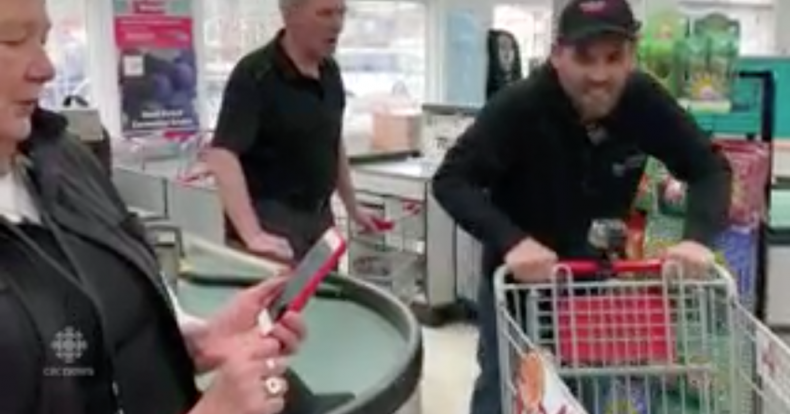 "We were really excited to receive the call," Leroux told CBC. "I immediately imagined grabbing all sorts of things for my own cupboard. [But] after I reflected a couple of seconds later, I thought: 'What a great opportunity to give.'"
Leroux works in social services and knows only too well how hard it can be for her clients to put food on the table. Before their mad dash down the aisles, she and Warren reached out to the food bank to find out what was needed most. And when the clock started Saturday morning just before 8am, they had their strategy all mapped out.
"A couple of days ago, we did a little walk through and tried to figure out our game plan," said Warren, who ran the grocery gauntlet. "We knew we had to go non-perishable, so we could kind of [crossed] the meat aisle off our list. We were going for vegetables, tomato paste, coffee... that sort of thing."
Of course, when the clock is ticking, plans can often fall by the wayside. "Fifty seconds went by like five seconds," said Warren. "It was very quick."
In the end, he hauled in $593.58 worth of items for the Food Bank. Originally, the spree was capped at a $500 maximum, but The Grocery People agreed to cover the difference.
Warren, who runs a window-tinting business, approached several car dealerships he works with and was able to present the food bank with an additional check for $1,500.
CFB development coordinator Avaleen Streeton called Warren and Leroux's generosity "phenomenal."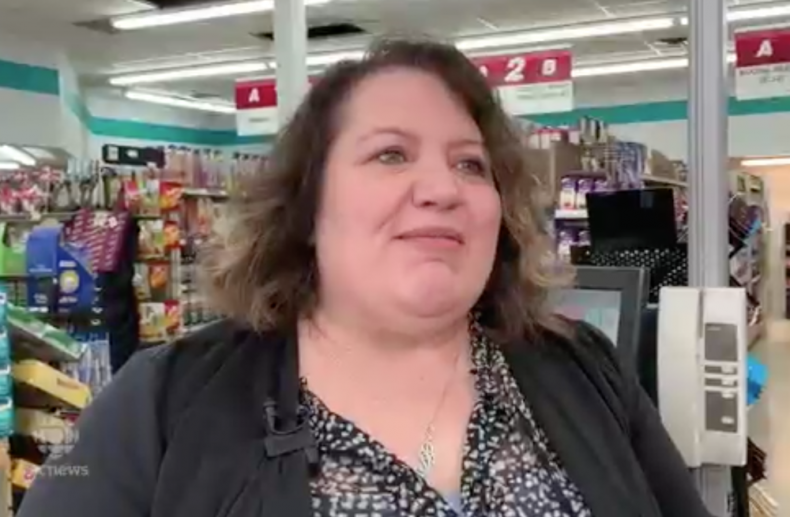 "You think it's not much–but it's going to go a long way," Streeton added. "There's a lot of people that are going to have diapers, pasta and coffee and that wouldn't have happened if these people hadn't been so incredibly generous."
Launched in 1982, the Calgary Food Bank is the city's main charitable food network and the first line of emergency support for families and individuals facing hunger. It serves more than 60,000 people a year and works with more than 200 programs throughout the region.
One in eight households in Canada faces food insecurity–or a lack of access to sufficient nutritious and affordable food–totaling more than 4 million Canadians, including 1.15 million children.