Supermodel Janice Dickinson Sues Bill Cosby for Defamation Following Sexual Assault Accusation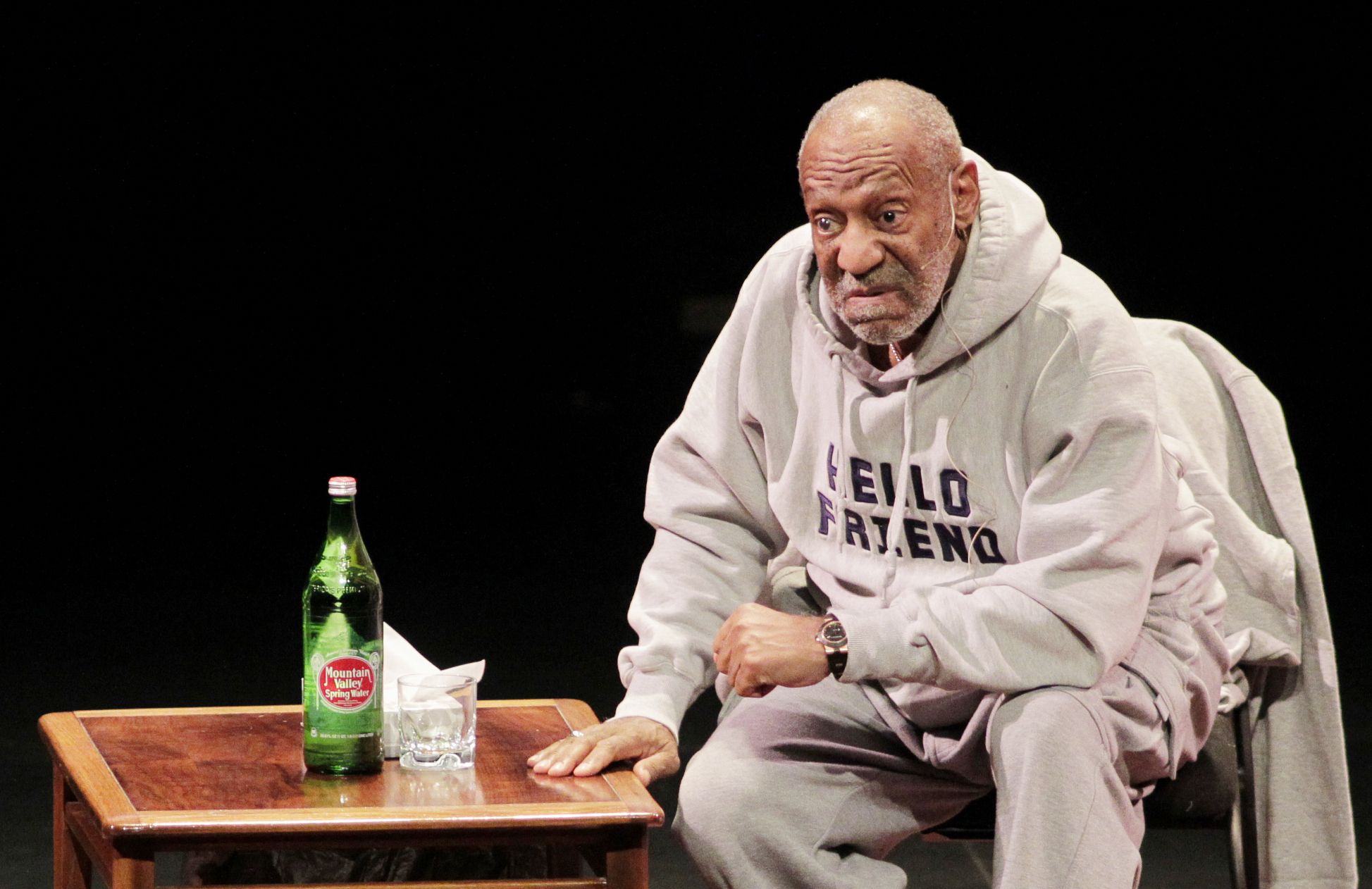 Supermodel Janice Dickinson is suing comedian Bill Cosby for defamation over an accusation of sexual assault she levied against the actor in 2014. The suit comes after more than a year of controversy for Cosby, who has been accused by dozens of women of sexual assault, drugging and rape.
Dickinson came forward with accusations against Cosby in November 2014, by which point more than 20 other women had also disclosed similar anecdotes involving the comedian. In an interview with ET, Dickinson said she was sexually assaulted by Cosby after a dinner in Lake Tahoe, Nevada, in 1982.
"The next morning, I woke up and I wasn't wearing my pajamas, and I remember before I passed out that I had been sexually assaulted by this man," Dickinson told ET. "Before I woke up in the morning, the last thing I remember was Bill Cosby in a patchwork robe, dropping his robe and getting on top of me. And I remember a lot of pain. The next morning I remember waking up with my pajamas off and there was semen in between my legs."
Cosby's attorney, Martin Singer, called Dickinson's claim "a lie" and said it contradicted previous statements she had made.
Dickinson told CNN on Wednesday that she is suing for defamation because Singer's statement that she lied has caused her personal and professional harm. "Defendant Cosby knows that he drugged and raped Ms. Dickinson," the lawsuit states. "He knows that calling her rape disclosure a lie was a false statement." Dickinson is seeking undisclosed damages.
"The loss of innocence that I suffered and that these women suffered is why I'm sitting here today," Dickinson said in November after her she went public with her accusation. "And I don't care about what Cosby or networks or anybody says, you will hear me,"
Cosby's legal team has repeatedly denied the accusations against him. In an interview on ABC last week, one of the first in which Cosby even approached the topic, the actor said: "I have been in this business 52 years and, I will…I've never seen anything like this! And reality is the situation, and I can't speak."