Supermoon 2017 Livestream: How and When to Watch It on Sunday Night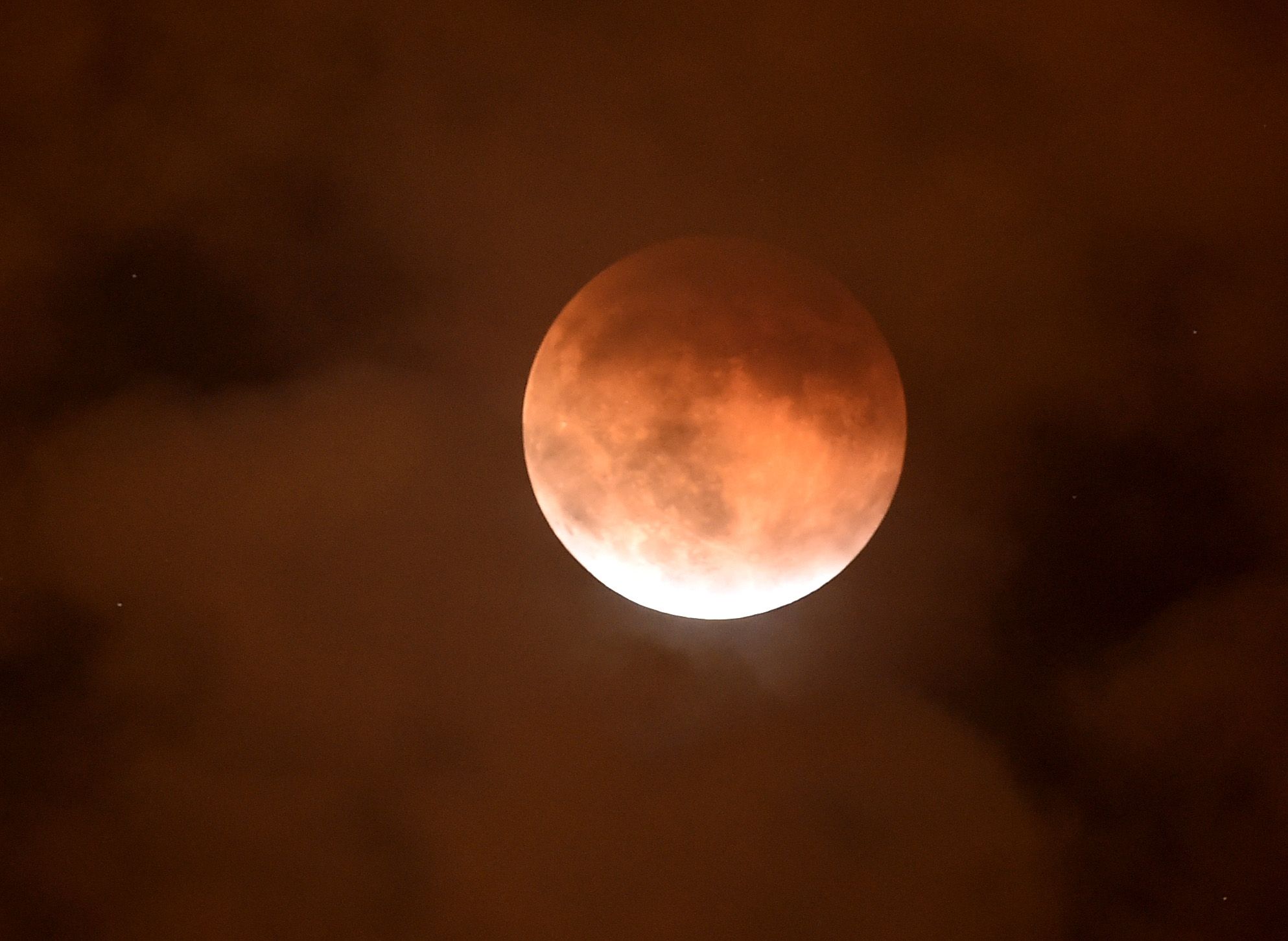 On Sunday night, stargazers around the globe will be able to look up at the sky and witness the first and only supermoon of 2017. If you'd rather stay inside, or clouds are disrupting your view, no worries—you can still see the brighter and larger than normal moon.
A couple of different livestream options are available, including a free webcast from Slooh, an astronomy broadcasting service. You can watch their video below starting at 9 p.m. EST or directly on Slooh.com.
As the December supermoon—called the "Cold Moon"—rose over Rome, Virtual Telescope Project streamed the event.
"You just need a computer/tablet/smartphone and a internet connection. We will admire our satellite rising above the breathtaking skyline of Rome, the Eternal City. It will be an unforgettable experience," the Virtual Telescope Project website states.
Their 53-minute webcast has since finished and can be viewed in the video below.
Across the sea, in Barcelona, another livestream—recorded by Ruptly TV, an international video news agency—showed the supermoon rising over the Spanish city.
Although Sunday's supermoon is the last one of the year, two more will occur early in early 2018, completing what NASA refers to as a "supermoon trilogy." Mark your calendars for January 1 and 31 to catch the full supermoon series. The January 31 event will be especially exciting because a Blue Moon—the name given to the second full Moon in a month—only occurs about every two and a half years, according to NASA.
"The supermoons are a great opportunity for people to start looking at the Moon, not just that once but every chance they have!" Noah Petro, a research scientist from NASA's Goddard Space Flight Center, told the space agency.
"The lunar eclipse on January 31 will be visible during moonset. Folks in the Eastern United States, where the eclipse will be partial, will have to get up in the morning to see it. But it's another great chance to watch the Moon," Petro added.
Sunday night's moon will look about 14 percent larger and 30 percent brighter than the typical Moon, Space.com reports.