Supermoon 2017 Pictures: See The Final Full Moon Of The Year As It Came Closest To Earth
The only supermoon of 2017 lit up skies across the planet last night. But don't worry if you didn't catch the biggest, brightest moon of the year—the world's photographers were out in full force to capture the dazzling event from around the globe—and even from space.
Here are some of the best images of yesterday's Full Cold Moon.
Yesterday's supermoon was predicted to shine 16 percent brighter and seven percent larger than normal, reported National Geographic. This allowed photographers to capture the surface of the moon in incredible detail.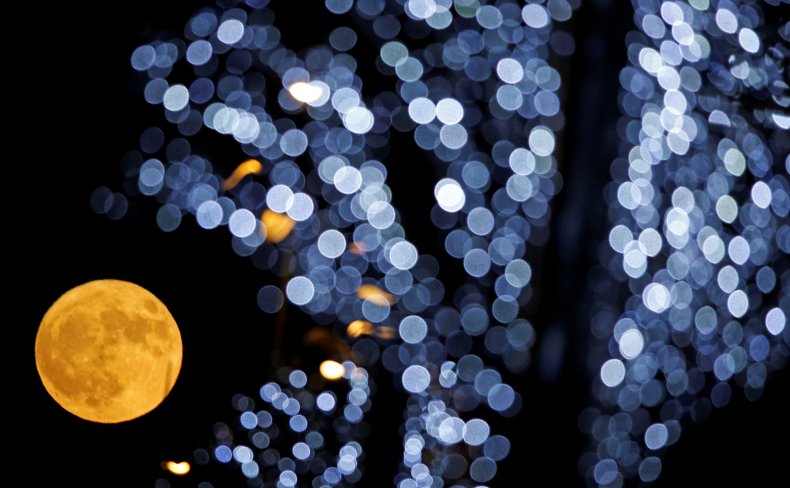 A supermoon occurs when a full moon coincides with the perigee of the moon's orbit. The moon's orbit is not a perfect circle but an ellipse—the perigee is the closest point between the Earth and the approaching moon, as NASA explains here.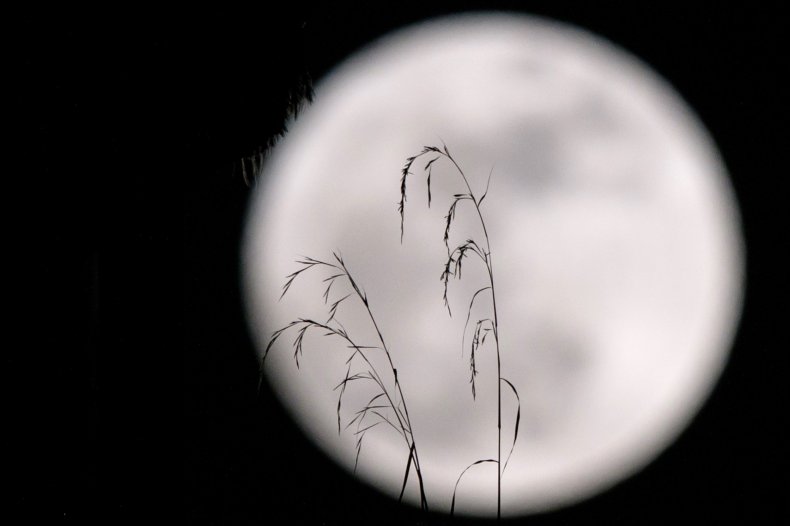 The combination of a full moon and this shorter distance makes the celestial body appear bigger and brighter than usual.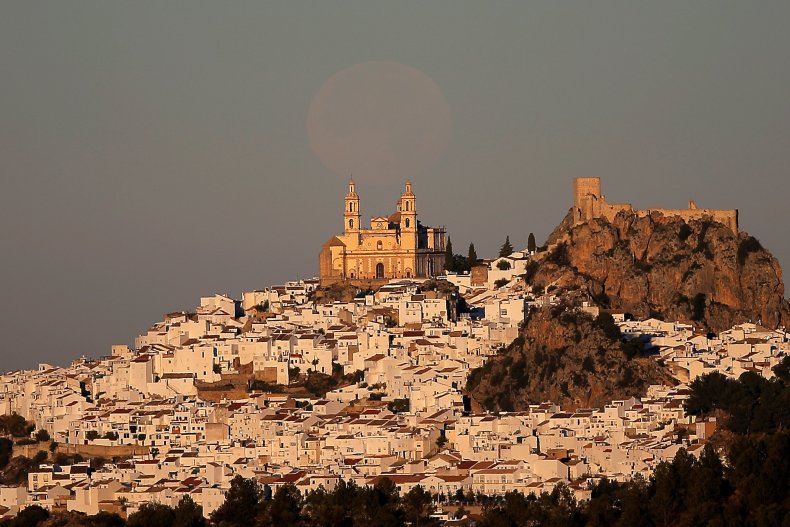 NASA astronaut and prolific space photographer Randolph 'Comrade' Bresnik watched the supermoon rise over Mongolia.
December's full moon is called the Cold Moon because—you guessed it—it's the first full moon of the winter months.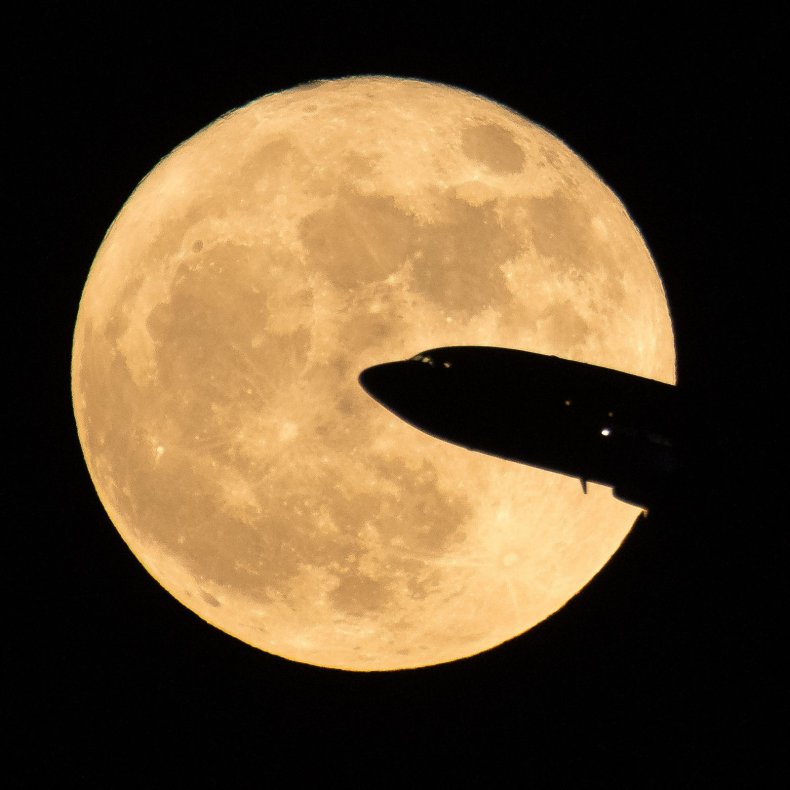 The best time to see a supermoon is when it rises or sets. The closer the moon is to the horizon, the larger it will appear, due to a phenomenon known as the "moon illusion."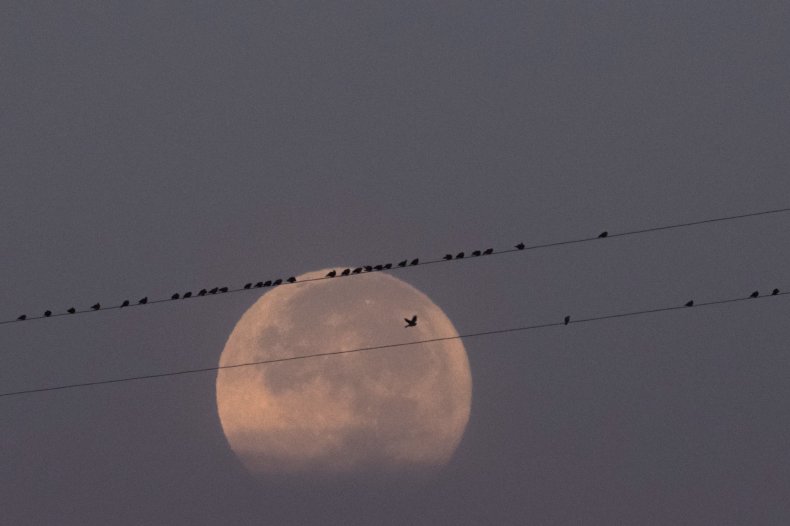 Yesterday's supermoon was the first of three, in a particularly exciting few months for astronomers.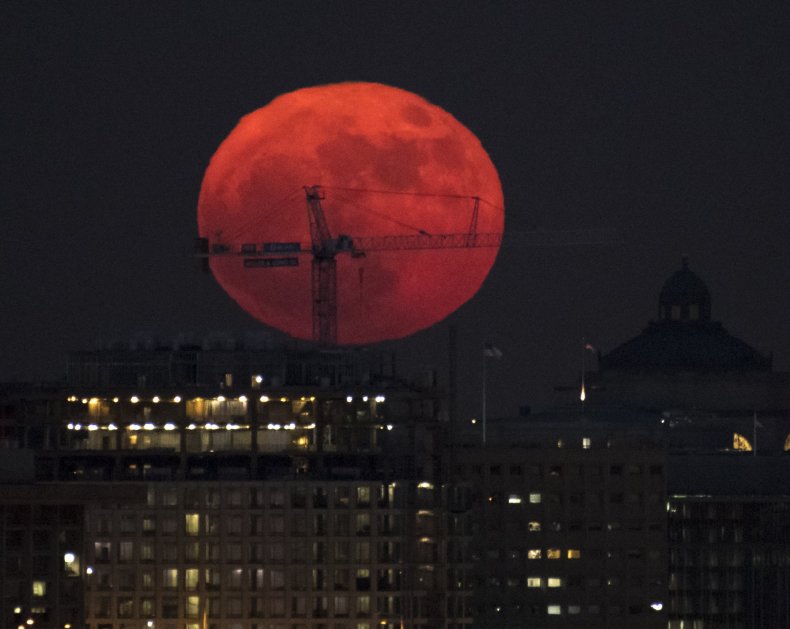 In a few weeks, stargazers will be treated to the Geminid meteor shower—one of the biggest and best meteor showers of the year—before a duo of supermoons in January.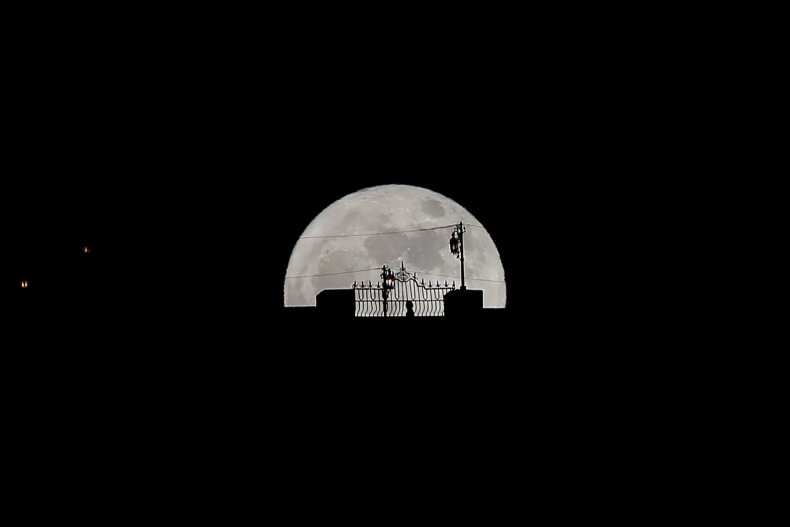 Catch the Wolf Moon on January 2 and a very rare "blue" supermoon on January 31. The Wolf Moon is named for the howling of hungry wolves in midwinter. A blue moon typically refers to the second full moon in a month.