Supermoon Pictures: See 2018 Wolf Moon Light Up Skies Around the World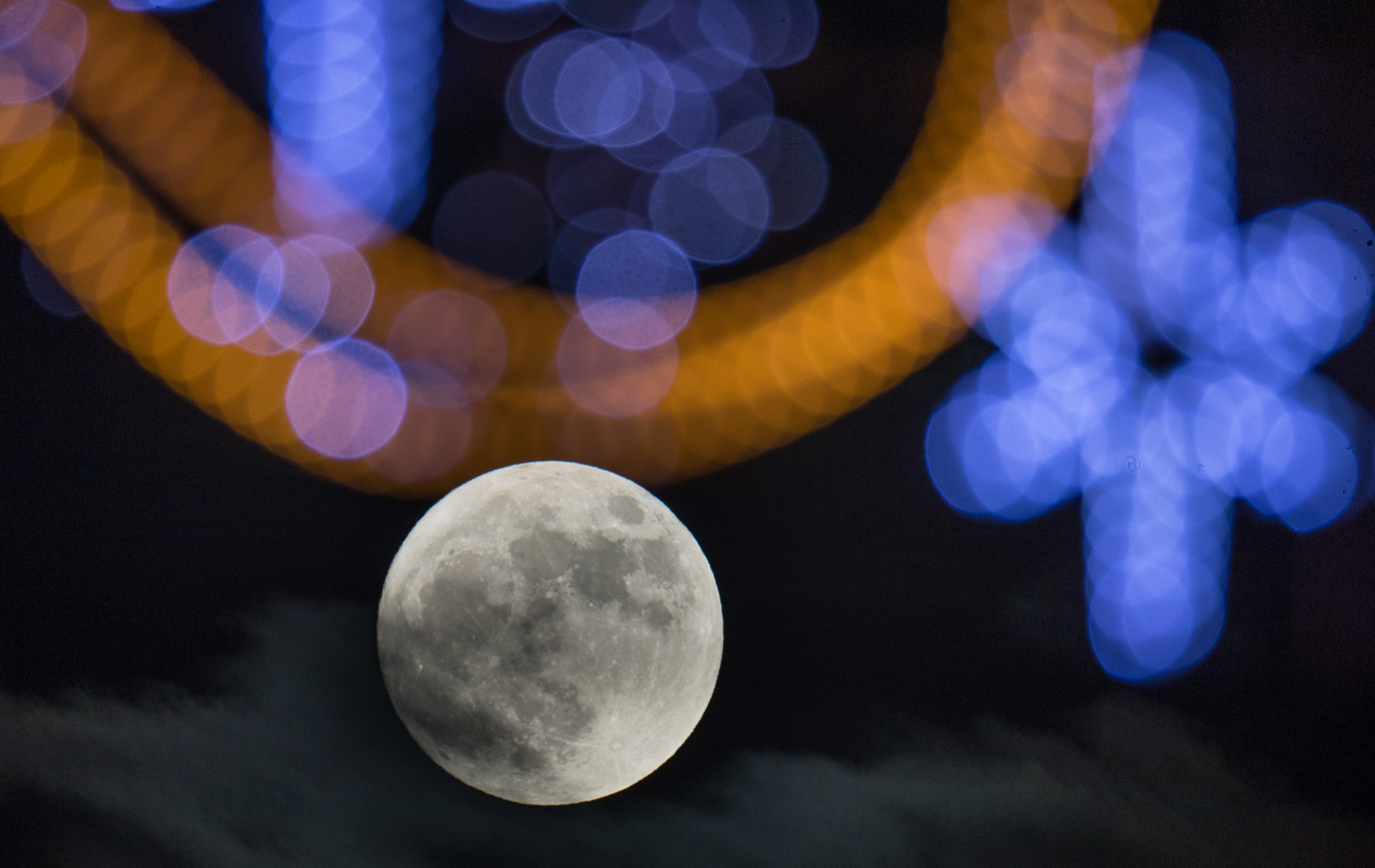 2018 is already off to a fantastic start for stargazers. New Year's Day brought a stunning supermoon to the night sky, shining bigger and brighter than a normal full moon.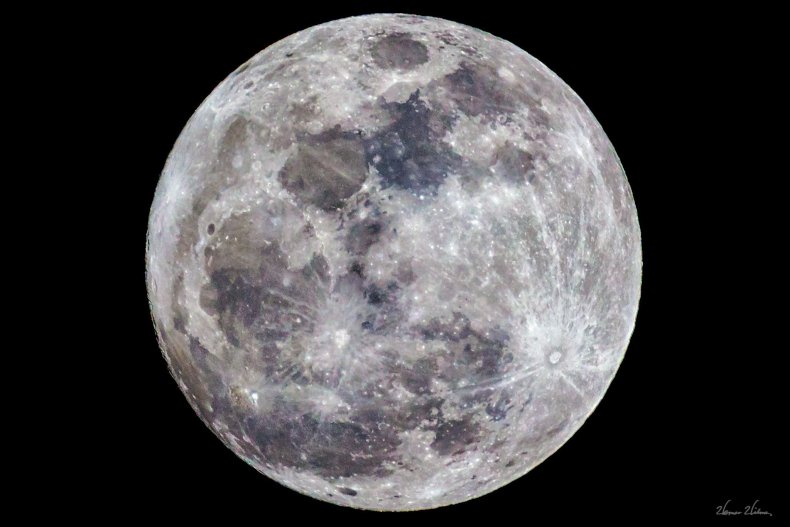 You may have been in too fragile a state to brave the outside world and see the moon itself after a night of heavy celebrating on New Year's Eve. If so, don't worry. Newsweek has collected the very best pictures of the incredible lunar event from around the world.
London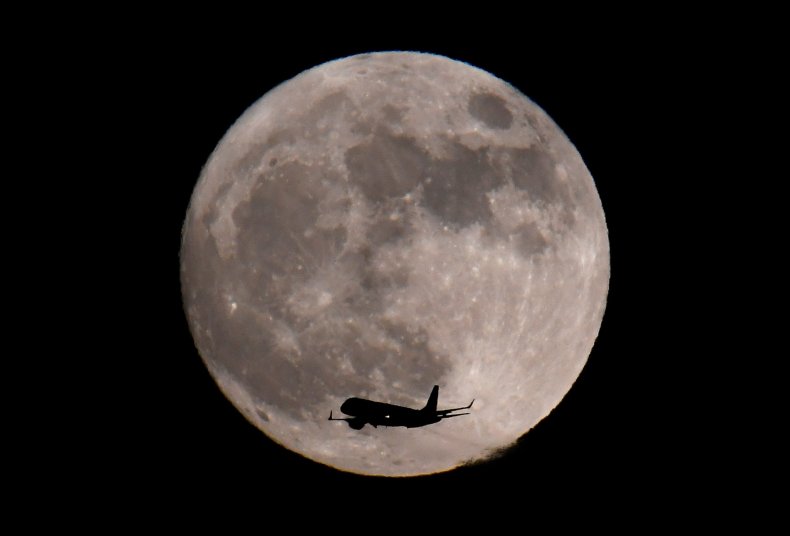 A supermoon occurs when a full moon coincides with the moon's closest approach to Earth during an orbit, according to NASA.
Nyack, New York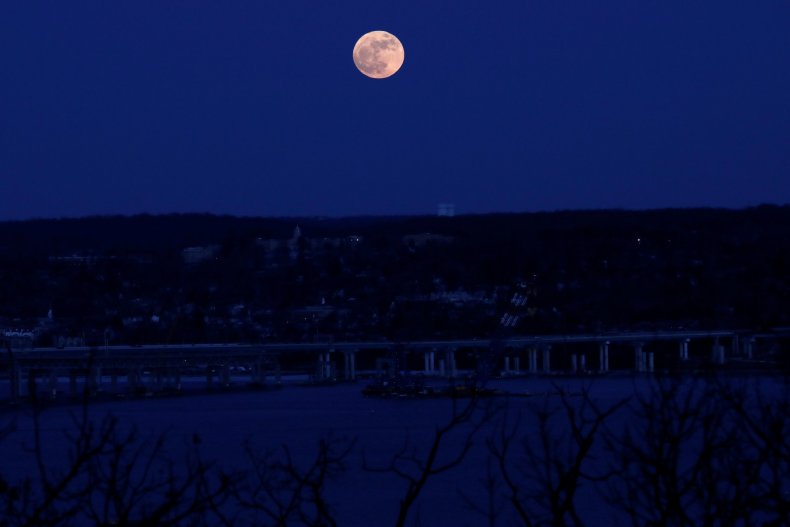 Because the moon's orbit of the planet is not a perfect circle, sometimes it is closer to the Earth than usual. This can make the moon appear up to 14 percent bigger and 30 percent brighter than a normal full moon.
Rome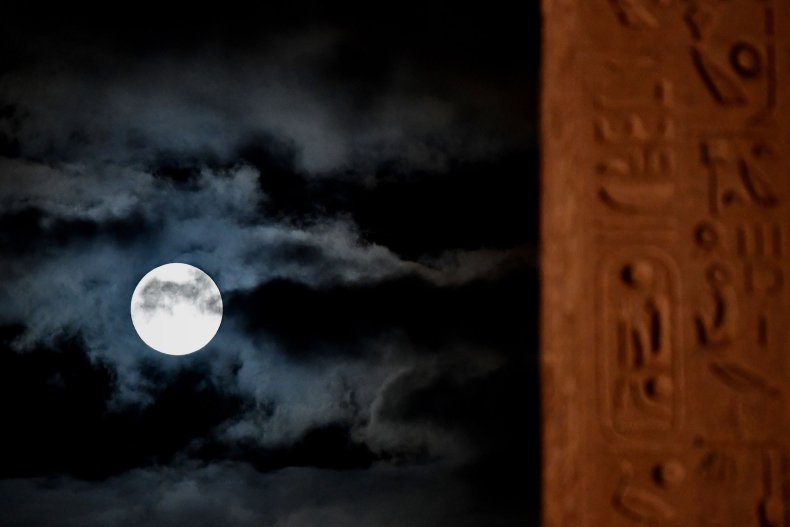 The New Year's full moon is called a wolf moon, named for the howls of the hungry animals during midwinter.
Dalian, China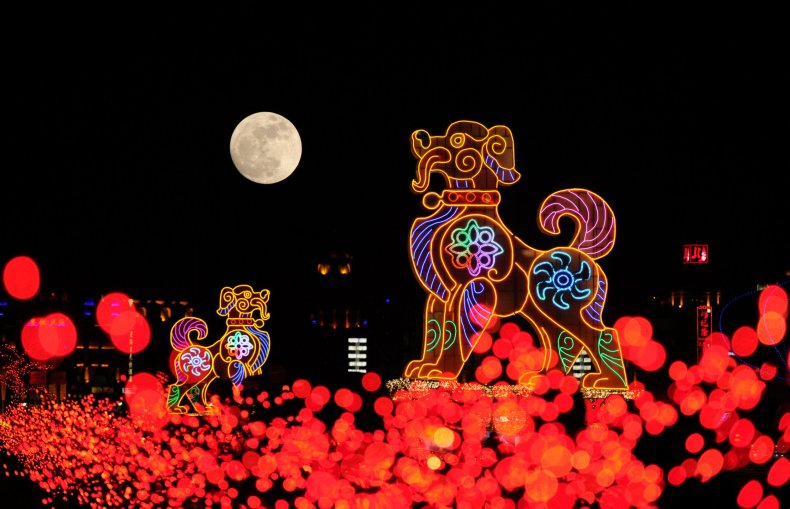 January 31 will also play host to a supermoon, the final event in what NASA has called a "supermoon trilogy," which started December 3.
Jalandhar, India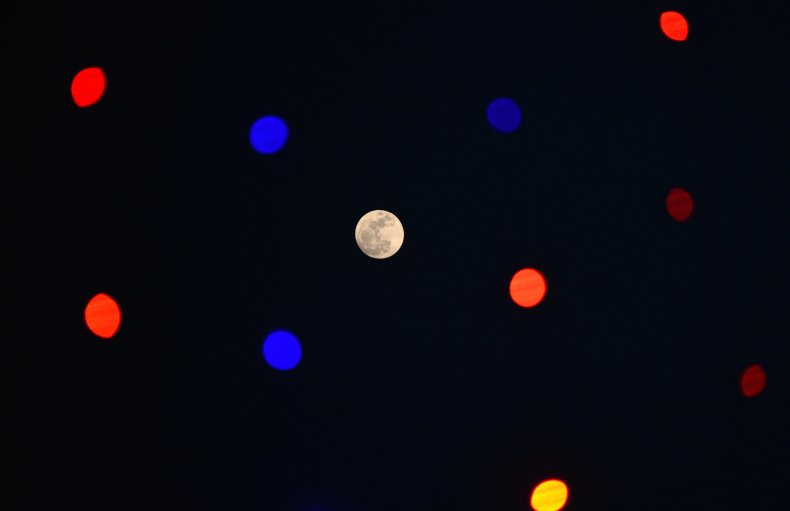 The supermoon on January 31 will be the second full moon of the month—a blue moon.
Wells, England
To top it off, stargazers in some parts of the U.S. will be treated to lunar eclipse on the same, final night of January.
Iqaluit, Nunavut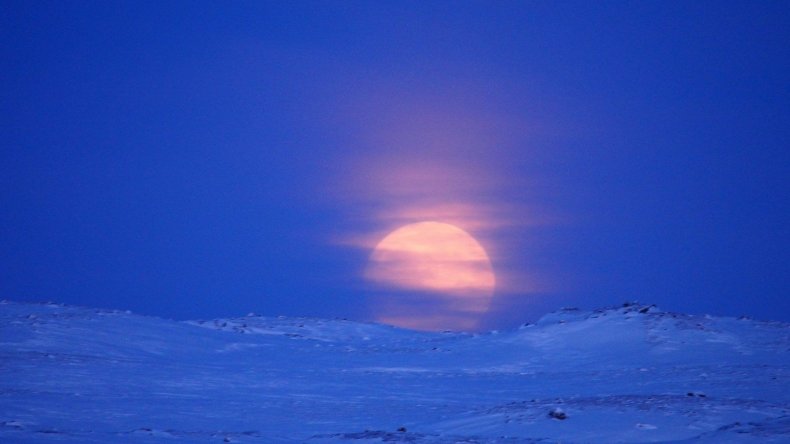 You can see if your location will be one of those witnessing a total eclipse on this EarthSky map.