Supermoon Photos From Around World Light Up Social Media
Photos of the July supermoon reaching its peak have been shared from around the world on social media.
Full moons occur every month, when the moon is opposite the sun in space, with the Earth in between. However this particular phenomenon is known as a supermoon—meaning it is a full moon that is within 90 percent of its closest point to Earth.
This supermoon is the biggest and brightest of the year, making for an extra special treat for skygazers.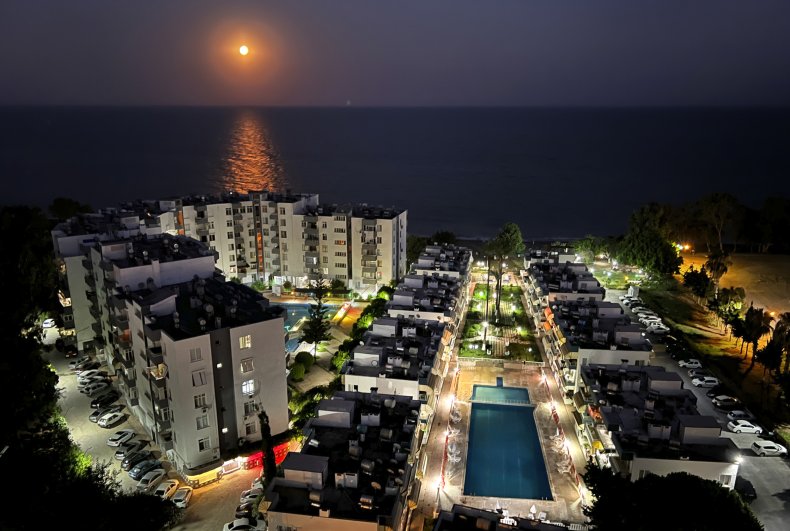 The supermoon reached its peak—the moment it is completely full—on July 13 at 2:38 p.m. EDT. Although this phase does not last for long, the moon still appeared full and bright in the night sky. It should still be visible through to Friday morning.
Observers in North America had the best view of the moon after sunset, towards the southeast.
Twitter user Astro Mike, posted photographs of the super moon rising over Wiltshire, in the U.K.
Another, Steven.T.Luong, posted a picture of it rising behind the Space Needle in Seattle.
Other social media users took to Twitter to share photographs of the phenomenon.
Supermoons such as this occur up to four times a year. Although it is a regularly occurring phenomenon, observers and photographers await it eagerly. Clear, dark skies make for the best viewing conditions.
This supermoon has been dubbed the 'Buck moon'. This is because it coincides with when a buck's (male deer) antlers become more sizable.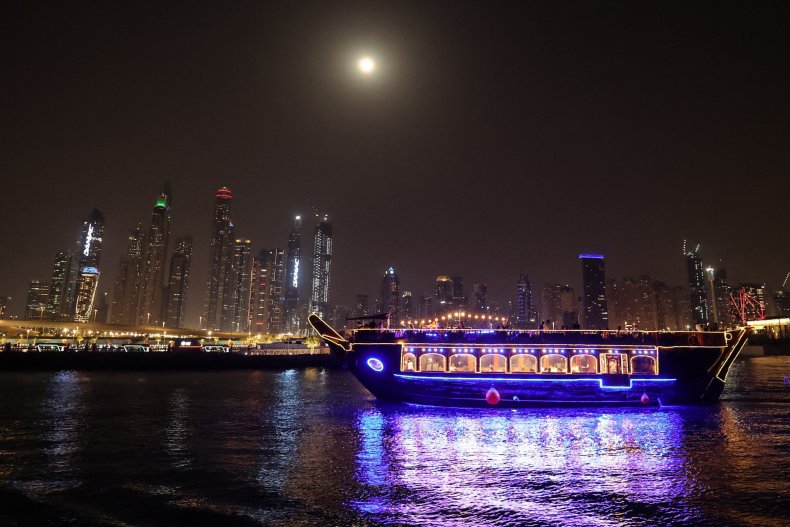 Although the moon is closer to the Earth during this time, according to NASA, it is not always obvious. However, the supermoon is 17 percent bigger and 30 percent brighter than at its faintest point of the year.
When the moon is at its closest point o Earth, it is around 226,000 miles away. When it is furthest point, it is around 251,000 miles away.
The last supermoon this year occurred in June. The next supermoon is due in December, although as it is a new moon, it will not be visible to skygazers on Earth. This makes July's supermoon the last visible one of this year.
"A supermoon is about seven percent larger and 15 percent brighter than the average full moon, but casual stargazers will not recognize this at first glance. Those are not really obvious variations," astronomer Gianluca Masi of the Virtual Telescope Project previously told Newsweek.