Supermoons, Blood Moons, Full Moons: Everything You Need to Know About 2018's Lunar Calendar
It's hard to remember to look up from our smartphones every once in a while and take stock of the world—and sky—around us. So as 2018 approaches, try setting your phone to remind you to keep your eyes peeled for the full moon. There will be a total of 13 opportunities to admire our companion in all its splendor this year.
While weather can always be a challenge, a full moon is an easy target, since it sticks around, and even a day or two on either side of its peak will give you nearly the same viewing experience.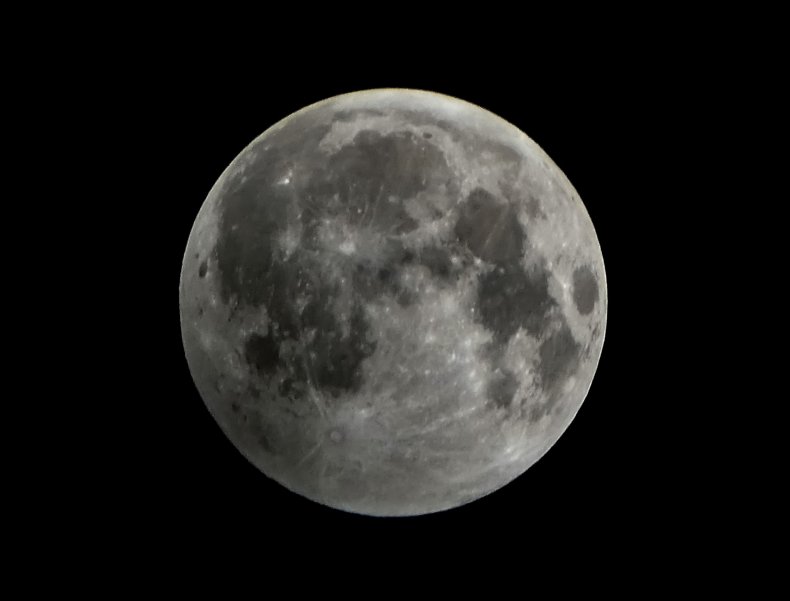 Here's what you can look forward to next year. We've included some details where they're relevant, but some of these moons don't have anything particularly special about them—until you go outside and see their beauty for yourself.
January 1: The first moon of 2018, nicknamed the wolf moon, is perfectly timed to welcome in the new year—and even better, it will be a supermoon. That's an informal term for a full moon as seen near the satellite's perigee, when it is closest in its orbit to Earth. Near perigee, the moon looks just a tiny bit bigger than it normally does.
January 31: The second full moon of 2018 will also be a stunner. In addition to it also being a supermoon (the last of the year), it will be a blue moon (since it is the second full moon to occur during the month of January) and a blood moon. Nicknamed for the way Earth's shadow appears to paint the moon red, a blood moon is actually a total lunar eclipse, during which the Earth falls between the sun and the moon.
March 1: Because of February's brief length, it misses out on a full moon, which makes the third moon of the year the worm moon.
Related: How the moon was formed: Scientists blame giant impact with a rock smaller than Mars
March 31: Like January's second full moon, March's second full moon is also nicknamed a blue moon. This particular moon, which is the first after the spring equinox, acts as the peg around which the date of Easter is calculated.
April 29: This so-called pink moon, unlike the blood moons, isn't named for any visible change in color—it's merely an homage to wildflowers bearing the same name.
May 29: This month's flower moon marks the continuation of spring's blossoms.
June 28: The strawberry moon is named for the fruit, which is harvested in this month.
July 27: This year's buck moon, like January's second blue moon, will also be dyed red as the result of a total lunar eclipse.
August 26: The sturgeon moon harkens back to Great Lakes tribes' reliance on the fish, which were easiest to catch in August.
September 24: September's harvest moon is a reminder of the flurry of fieldwork that comes each autumn.
October 24: Because of the importance of October as a month for stocking up meat before winter begins in earnest, its full moon is known as the hunter's moon.
November 23: The beaver moon takes its name from the annual push to set beaver traps to gather fur before the temperatures drop.
December 22: This month's full moon is known as the cold moon—and really, we can all get behind that one, right?
If looking back at a calendar isn't your style, NASA will also walk you through making your own moon-phases calculator, which, with a little assembly, will tell you where to spot the moon in the sky and what phase it will be in each day.