Actor Jared Padalecki is "lucky to be alive" after surviving a serious car crash, according to his Supernatural co-star Jensen Ackles.
Due to his injuries, Padalecki was absent from a Supernatural fan convention this weekend where Ackles informed the crowd of what had happened to him.
on Thursday, Padalecki told his fans he'd be unable to make the event, but did not specify why. Since the news broke online, fans of the show and the actor have shared messages of support.
Supernatural ran for 15 years and came to an end in November 2020. Padalecki and Ackles were ever-presents during that time playing brothers Sam and Dean Winchester, respectively.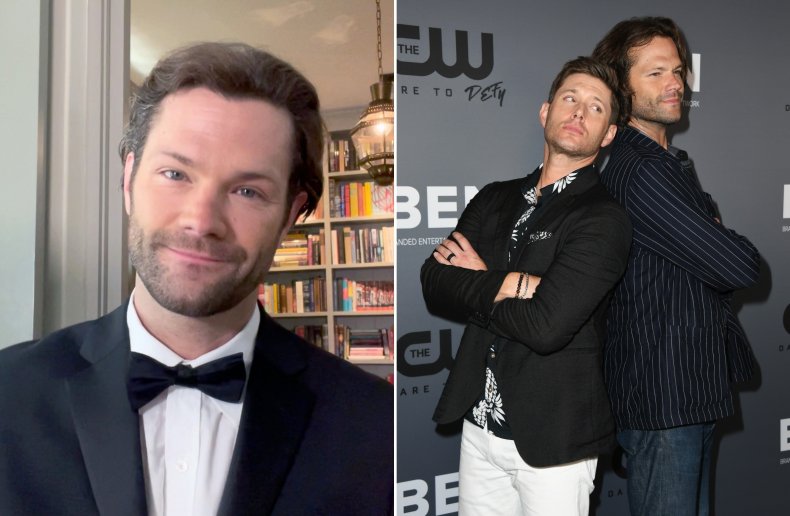 Turning up to the fan convention in East Brunswick, New Jersey on Sunday, Ackles broke the news to the crowd.
"'I miss my buddy. [Padalecki] sends his love. I spoke with him yesterday. He's sad he can't be here," Ackles said. "He was in a very bad car accident. He wasn't driving. He was in the passenger seat, and he's lucky to be alive."
Ackles has spoken with his former co-star and shared an update on his current condition.
"That airbag packs a punch. He's like, 'I feel like I went 12 rounds with [Mike] Tyson.' But he is doing OK, and he's moving around. But yeah, [it was a] really, really bad car accident. Just keep him in your thoughts, send him some love if you get a chance on social and he'll be back with us soon," Ackles said.
On Thursday April 21, 2022, Padalecki informed his 2.9 million followers that he wouldn't be attending event. He apologized for his absence and despite not giving a reason at the time, his fan base replied with thousands of messages of support.
Padalecki's Supernatural co-star Misha Collins may have known what had happened. He retweeted the announcement and wrote, "Sending you love, J. See you soon."
Collins was present at the convention which was held across the weekend, and he made headlines for supposedly coming out as bisexual.
Gay Times were the first to report the news, as it shared a fan video from the event, which seems to show the actor come out to the crowd.
Within the clip, shared by @viagotwt, Collins asked, "By show of force: how many of you would consider yourself introverts? How many extroverts? And how many bisexuals?" After the murmuring in the room died down he said, "I'm all three."
The news once again got Supernatural fans, collectively known online as the Spn family, talking online.
Newsweek has reached out to representatives for Padalecki and Collins for comment.