Supernatural is one week away from its series finale, Season 15, Episode 20, the 327th episode of The CW show. The release date of the last ever episode has been revealed by The CW, who has also released a trailer and a plot summary. However, they are keeping details of any former cast members who may be returning under wraps.
When will the Supernatural series finale air?
The release date of Supernatural Season 15, Episode 20, titled "Carry On" is set to air on The CW on Thursday, November 19 at 9 p.m. ET / 8 p.m. CT.
That final hour of the show will be preceded by a special titled Supernatural: The Long Road Home, which will air from 8 p.m. ET / 7 p.m. CT on The CW and feature interviews with the cast as their journey on the show comes to an end.
Shortly after airing, the Supernatural series finale will be available to watch on The CW website and app alongside the previous four episodes of the season. Fans who want to watch Supernatural Season 15 in its entirety online will have to wait until Wednesday, November 27, when the final season of the show is expected to drop in full onto Netflix.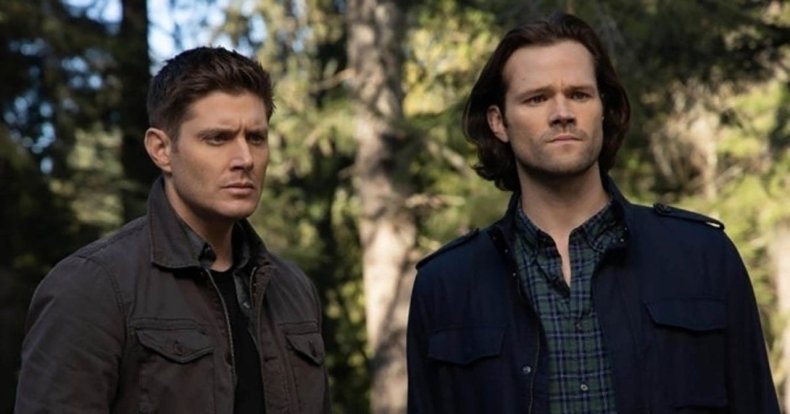 Who is in the cast of the Supernatural series finale?
Of course, Jensen Ackles and Jared Padalecki will both be back as The Winchester Brothers for one last time. Per IMDb, they will be joined by Jim Beaver, playing Bobby Singer again after he appeared in a flashback sequence in the penultimate episode. Misha Collins is also expected to return as Castiel.
Unfortunately, fans hoping for one last Winchester family reunion will be disappointed, as per the show's co-showrunner COVID-19 prevented them from bringing in Jeffrey Dean Morgan as John Winchester.
Andrew Dabb told TVLine: "Look, COVID was limiting, especially when it came to the last two [episodes]. And there were certainly people we would have liked to have brought back like Samantha Smith [who played Mary Winchester], like Jeffrey Dean Morgan. People who have been such core parts of the show for so long. But unfortunately, because of COVID and some other things, doing a big supersized guest cast family reunion was just off the table."
However, in that same interview, he did tease that some familiar faces would reappear. "Everyone who is coming back is coming back for a specific reason," he said. "These are people we want. They're important to us. They're great characters, and we just thought it was an opportunity to revisit some of our and, hopefully, the fan favorites."
Exactly who is coming back, however, is a closely-guarded secret.
What will happen in the Supernatural series finale?
The official synopsis from The CW for "Carry On" is short and unrevealing: "It's the final ride for saving people and hunting things."
Dabb gave (slightly) more away when he told Entertainment Weekly: "God was not kidding when he said it was the end of this story. And by the end of this story, it means the end of the world. The question of what that looks like, the question of how Sam and Dean deal with that, I think those are the big things that we're going to explore."
More recently, he told EW: "Everything is pretty mythology-focused up until the finale. [The finale] is a little bit more of an old-school episode.
"[Episode] 20 can focus more on the characters and their journeys. We wanted it to, in some ways, hearken back to where the show began, which was two guys on the road saving people, hunting things."
Is there a trailer for the Supernatural series finale?
A brief promo for the last episode and pre-finale special was released after the penultimate installment aired.
In this trailer, a voiceover says: "Next Thursday, the two-hour series finale event. See how it all started and watch as it all ends." Fans will have to tune in, however, to see what end the show has in store for Sam and Dean.
Supernatural Season 15 concludes on Thursday, November 19 at 9 p.m. ET / 8 p.m. CT on The CW.