'Superstore' Actor Nico Santos Says His Stepfather Died From COVID-19: 'Pandemic Has Kept My Family Apart'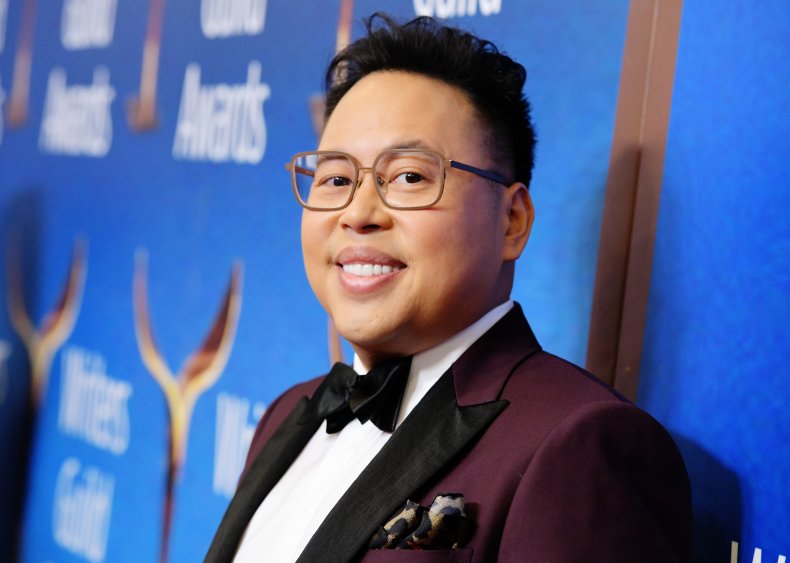 In an emotional update shared with his Instagram following Saturday night, actor Nico Santos announced his stepfather's death due to COVID-19. The Superstore and Crazy Rich Asians star called the loss "devastating" and cited state-sanctioned separation mandates, which have been enacted by government and healthcare officials nationwide, as particularly traumatizing.
"What has gutted me is that this pandemic has kept my family apart," he expressed in the post's caption. "We were unable to be with him during his last days. I can't hold my mother as she mourns her husband. I can't hug my brother as he contemplates a world without his father. I can't wipe away the tears from my nephews' eyes as they wonder why their Lolo Sonny isn't here anymore."
In addition to praising his stepfather's "kind, caring" disposition and asking readers for continued prayers and "healing energy," Santos explained that the coronavirus has touched more than one member of his immediate family. "My mom is also fighting COVID-19," he wrote, adding that her condition has not so far required hospitalization.
Santos' fans were initially made aware of the virus' impact on his personal network last weekend. "If you have prayers, positive thoughts and energy to spare please send them our way. My family could use it," he tweeted on March 22, three days after Governor Gavin Newsom issued California's statewide stay-at-home order. "Stay safe everyone. And STAY HOME."
Upwards of 680,000 novel coronavirus cases had been confirmed worldwide as of Sunday morning, March 29, according to Johns Hopkins University's running database. Of them, more than 142,000 people had recovered from the illness, while almost 32,000 had died.
The United States has become the pandemic's global epicenter, with at least 124,686 incidents of COVID-19 confirmed. Having reported 5,655 positive cases on Sunday, California houses the third-highest number of patients in the country, behind New York (responsible for roughly half of the country's total diagnoses) and New Jersey. Per the most recent data from Johns Hopkins University, the state's death toll has now reached 120.
On Saturday, the Los Angeles Times reported that the number of coronavirus patients requiring beds in California's intensive care units (ICU) doubled in 24 hours. In an effort to reduce transmission, hospitals across California have implemented strict policies against visitation as it applies to most patients (there have been some exceptions made for pediatric patients as well as those in labor and postpartum units). Many medical and healthcare institutions have adopted comparable regulations nationwide.