Supplier Charging $7 Per Face Mask That Typically Costs 58 Cents, Hospital CEO Says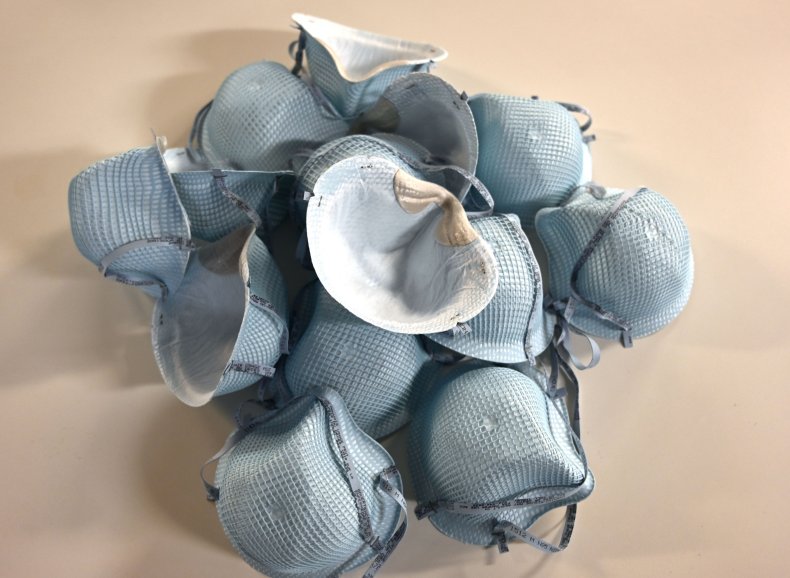 With cases of the novel coronavirus increasing across the United States, some hospitals are looking at paying significant markup prices for necessary equipment to protect medical professionals as they treat patients.
In a Wednesday appearance on CNN's At This Hour with Kate Bouldan, Phoebe Putney Health System CEO Scott Steiner said the hospitals in the network had found a supplier in Mexico charging $7 each for N95 facemasks, which usually cost 58 cents a piece.
"We were just looking at sourcing these [N95 masks] out of a company out of Mexico and they want $7 per mask. They've got a million of them at hand," Steiner said."This is a mask that normally would cost us 58 cents. But I tell you, we are probably going to take them at $7 each because we are that desperate."
Steiner said that his hospital system, located in Albany, Georgia, has gone through six months of supplies in less than a week due to a large influx of patients that began last Tuesday. N95 masks are meant to protect those wearing them from liquid that could contaminate the face as well as from airborne particles like the respiratory droplets that those infected with COVID-19 and other illnesses can spread by sneezing or coughing.
However, both the Food and Drug Administration and the Centers for Disease Control have advised members of the public to refrain from buying and wearing masks, due in part to a shortage of availability.
"We are scrambling, even to the point where...in order to preserve [our three-day supply of N95 masks] and get them to last longer, we've got a team of people sewing masks together." Steiner then held up a prototype of surgical sheeting that has been sewn into a mask. He said those makeshift masks are meant to be placed over the N95 masks his hospital system has on hand in order to preserve them for extended use. "So instead of going through eight or nine or ten a day, maybe an employee can only go through two or three because we're running short and we're concerned about running out," Steiner said.
"We've got about 3,000 of these [surgical sheeting masks] made. We believe we can make 200,000 of them. It will take a few weeks, but this is what we're having to do because we don't know when that next shipment is coming," Steiner stated – adding "our employees would not be safe without this [personal protective equipment]."
Newsweek reached out to the Phoebe Putney Health System for comment, but they did not respond in time for publication.
The Georgia Department of Health website states that there are 197 confirmed cases of the novel coronavirus in the state as of noon local time Wednesday, and one death. Georgia has tested 1,508 people thus far.
In the United States there have been over 7,300 confirmed cases of COVID-19 thus far with over 100 deaths, according to Johns Hopkins University's tracking dashboard. There are over 214,900 confirmed cases worldwide, including over 8,700 deaths. There have also been over 83,000 recoveries from patients who contracted the virus.