The Supply Chain Crisis Is Killing Small Businesses Like Mine | Opinion
Nine years ago, we purchased our little café from a friend. Business was tough at the time, but our food vendors accepted us with open arms and our little café grew. We were able to pay bills, pay our staff and make a small wage for ourselves.
Then the pandemic hit our community and we had to adapt. We ordered extra to-go items when we lost our indoor and outdoor seating. We didn't like to see our customers displaced—a lot of people need that daily routine in their lives—but we were proud of our new, amped-up take out system. We used Uber Eats delivery and a drive thru, and we remained hopeful life would return to normal. We didn't qualify for the PPP loans so we stopped taking a wage for ourselves. We thought it would be over soon.
And then it got worse.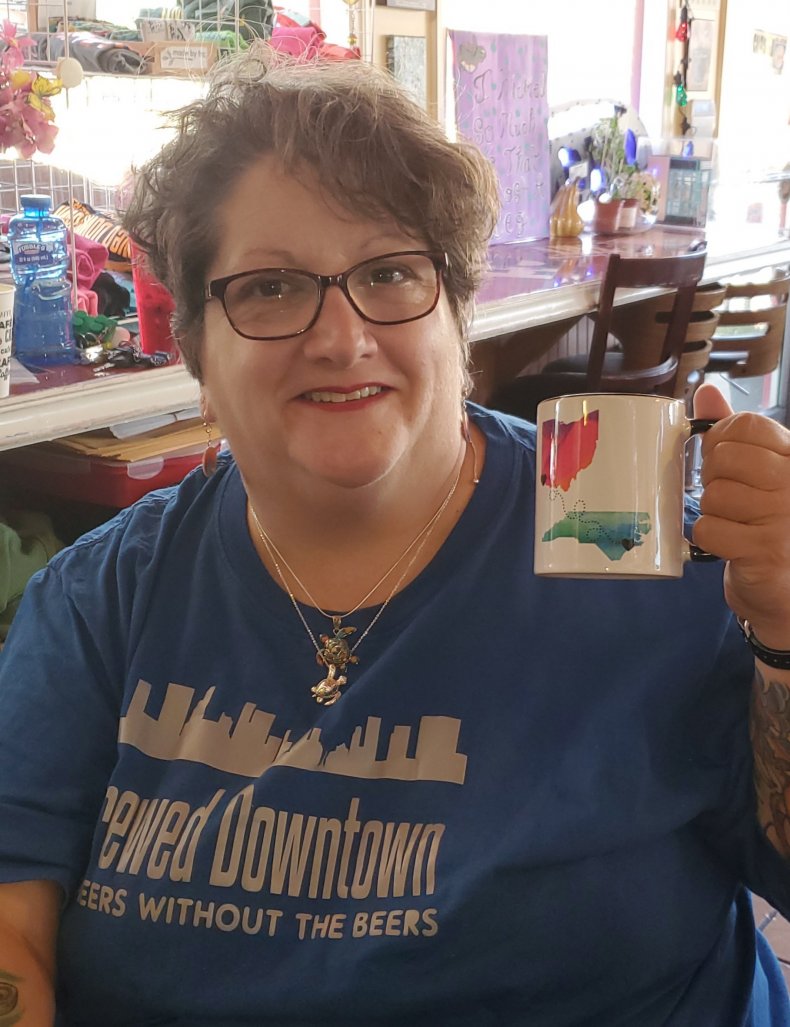 For many people across the country, the pandemic is coming to a close. Children are going back to school. People are getting vaccinated. Concerts and gatherings and travel is coming back.
But for small businesses, things are only getting worse. For those of us who managed to scrape through the lockdowns, a new disaster has emerged: the supply chain crisis. And it's killing those of us that somehow managed to survive.
Like so many things, it started gradually. We noticed that prices started to increase from some of our vendors. Again, we adapted. Then, in August, our food vendors approached us and told us that our minimum order needed to increase. Shipping costs were up, and they were making fewer deliveries for small businesses like us. For years we ordered 15 cases of items from the #2 supplier in the nation. We increased our order to 20 cases.
It was a stretch for us, even then. Our café is just 950 square feet and we serve 250 people a day. Even in the best of times, I could barely store what we needed week to week. Now I was storing five more cases at a time.
I contacted other small business owner friends to see if we could combine orders to meet minimum requirements. And for a while, we did manage to do combine efforts. But logistics became an issue, even with a shared shipment, because I couldn't hold their extra products as well as my extra products.
Our food rep understood what we were doing and tried to help where he could. But prices continued to rise. When our friends' businesses slowed down, we were forced to order mundane items to ensure we had enough on the order to receive our deliveries.
At the same time, to-go products were getting harder to locate. We were forced to order from Amazon and Webstaurant and pick up more from Sam's Club. I spent hours combing every outlet I could find to keep us going.
Meanwhile, our beloved food rep was getting pressure from his side to sell more and more. So I found another food distributor who had smaller requirement for orders but not as many varieties that we enjoyed. I found myself ordering from both, putting a heavier strain on our bottom line.
Still, we were sure the pandemic would soon end.
Then one of our vendors dropped us altogether. They said our minimum order was too small for them to deliver, but we would see our delivery drivers going past us on a regular basis. That's when the truth started to sink in: My orders were just not enough to satisfy the bigger companies.
Our main food vendor then told me that I would have to order 22 cases and a larger dollar amount to get my deliveries. This while products became increasingly hard to get. Substitutions of lesser quality were offered, but the prices remained high.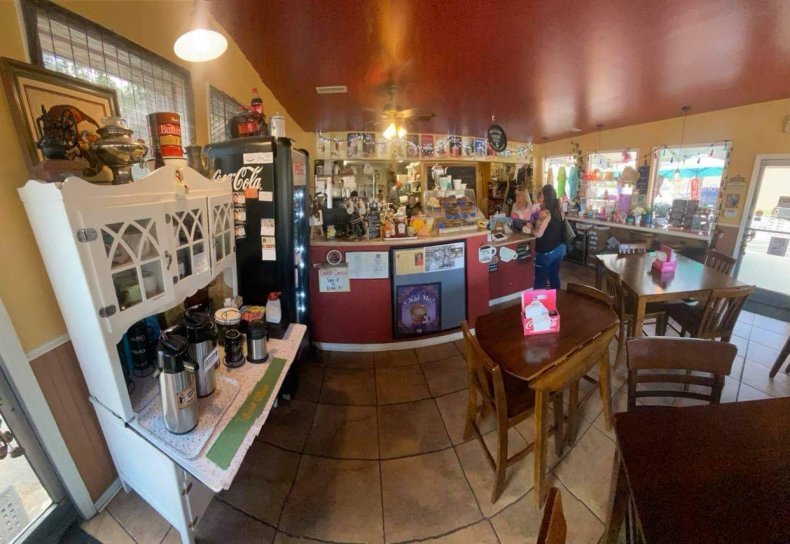 I asked if we could pay a delivery fee in addition to what I ordered to offset what we couldn't get but companies refused. And then they gave us an ultimatum: Order weekly, 52 weeks per year (when is vacation?), 22 cases of product each week, and pay in full. And if I couldn't meet their demands, they couldn't deliver.
So we did it. We ordered our full 22 cases and paid in full, though five cases weren't even available.
That was August. And still, we prayed this was the worst of it. Then September rolled around, and we were told that the #2 company in the nation was dropping us as customers to concentrate on the larger, corporate accounts nationwide, to ensure they keep and retain those customers.
It just blew our minds. Drop us? Just like that?
This isn't just about us. This feels like the end of small businesses like our across the country.
We have lost many small businesses in our community and many of these people are our friends. People are tired. We are tired. We have a loyal customer base, and we hope to maintain our standards but the cost of doing business is becoming more difficult as the days pass.
I watched for our President to address these issues when he spoke last week, but he glossed over the topics. What is he going to do to save small businesses across America? Because this supply chain crisis is changing life as we know it. Many of us will disappear and not come back.
The nation needs to return to normal sooner rather than later. Pray for us small businesses.
Michelle Smith is the owner of Brewed Downtown, a coffeehouse in Jacksonville, North Caroline.
The views in this article are the writer's own.