Support for Gun Control On the Rise After Las Vegas Shooting, Poll Shows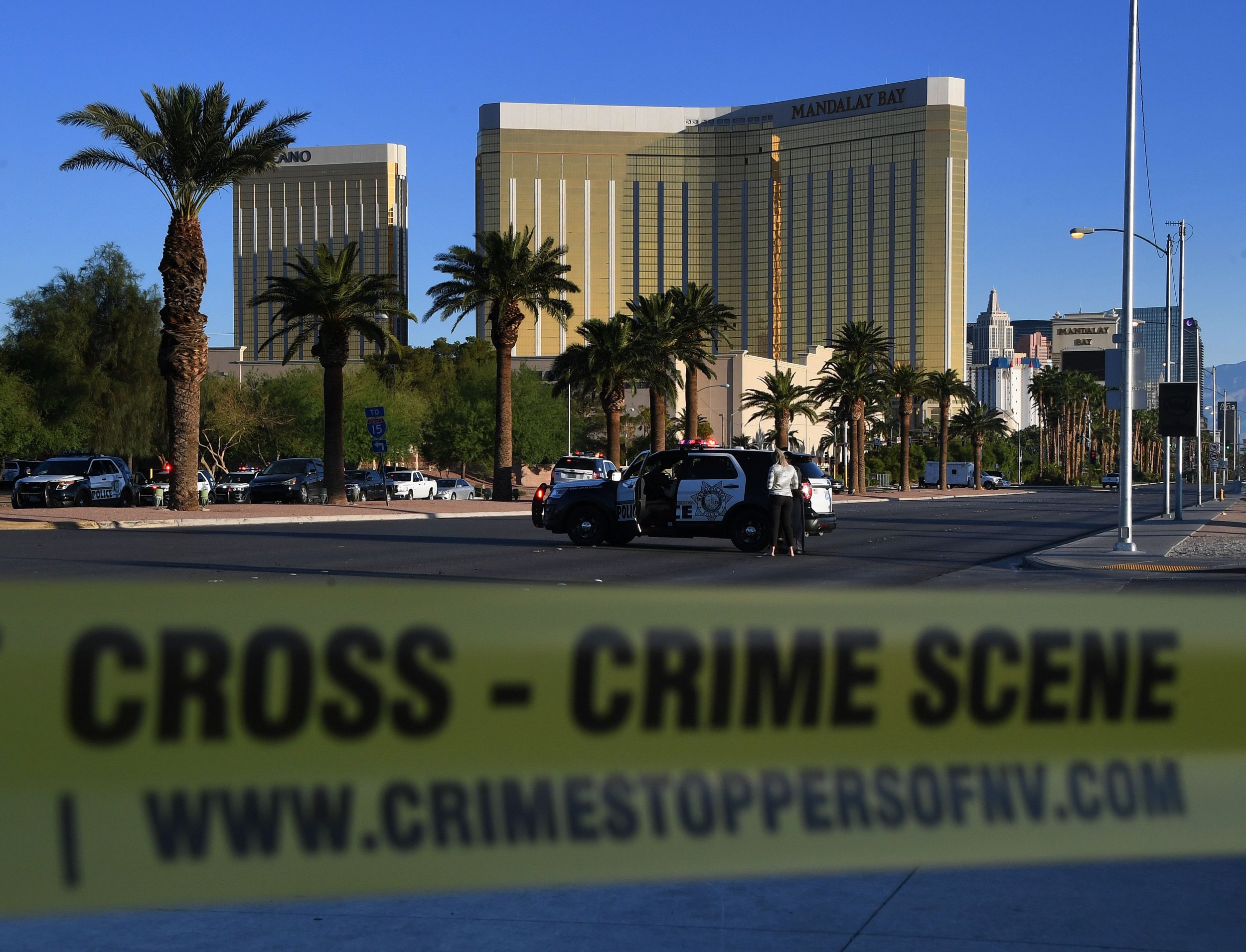 Americans increasingly support stricter gun control legislation in the aftermath of the mass shooting in Las Vegas — but only a tiny fraction of Americans think Congress will do anything substantive about it, a new poll shows.
Days after gunman Stephen Paddock killed 58 people from a hotel window, 64 percent of voters in a Politico/Morning Consult survey said they want Congress to tighten gun regulations — a 3-percentage-point increase in support as compared to recent months. Twenty-nine percent of voters remain in opposition to stricter gun control, but that number is down from 33 percent in June, 2016.
But even as they demand change, voters are cynical, the poll shows. Just 26 percent believe there's an "excellent or good chance" Congress will pass any gun control legislation over the next year.
Both sides of the gun debate have called for restrictions on the sale of bump stocks, the legal, add-on device that Las Vegas shooter Stephen Paddock apparently used to turn his semi-automatic weapons into fully auto versions. Despite — or perhaps because of — the controversy of the device, sales have increased.
"I own a lot of guns, and as a hunter and sportsman, I think that's our right as Americans, but I don't understand the use of this bump-stock," Senator John Cornyn (R-TX) told the New York Times last week. "It seems like it's an obvious area we ought to explore and see if it's something Congress needs to act on."
It's become rather routine for Americans' support for tougher gun control to increase in the wake of mass shootings. Following the June 2016 mass shooting at the Pulse nightclub, nationwide polls reported similar trends, with 55 percent of voters telling CNN/ORC they support tighter gun control, the highest percentage since the 2012 shooting in Newtown, Conn. After shooter Adam Lanza killed 20 children and six adults at Sandy Hook Elementary School, just 46 percent of Americans said they supported increased gun control regulations.
Mass shootings tend to increase support for gun control — but time has a way of reducing it. After the Pulse shooting, ThinkProgress found that Google searches for "gun control" have historically jumped in the immediate aftermath of mass shootings like the Virginia Tech, San Bernardino and Sandy Hook. In between these deadly events, however, the heightened interest in gun control flattens out, and it's business as usual until the next shooting.