Support For Hungary's Ruling Party Falls With Internet Tax Plan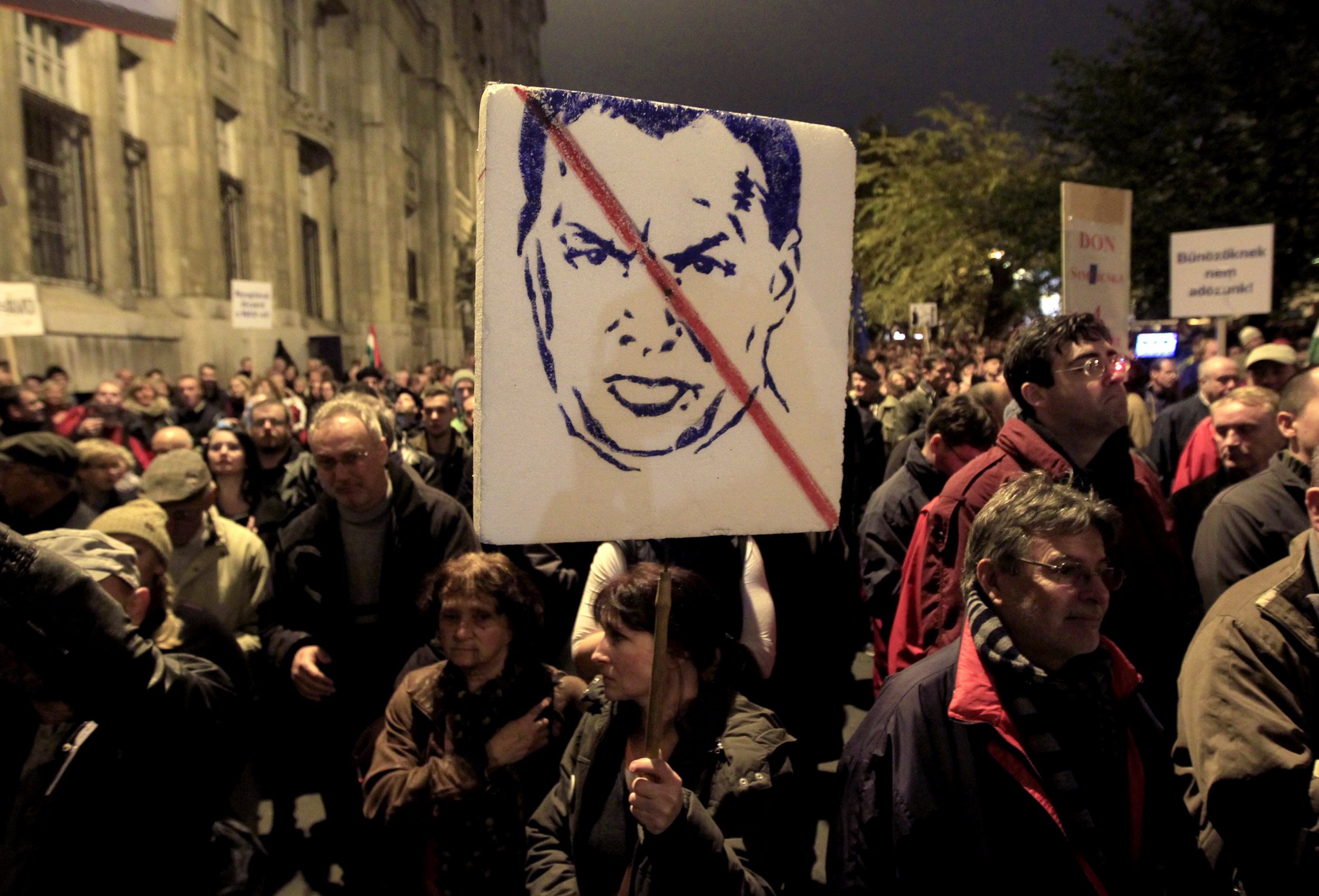 Support for Hungary's ruling party has fallen by one-seventh after it announced - and then hastily withdrew - a plan to impose a tax on Internet usage, an opinion poll showed on Friday.
Pollster Ipsos said support for Prime Minister Viktor Orban's Fidesz party had fallen to 30 percent in its latest poll from 35 percent in early October.
The party still has a huge lead over its rivals, none of whom appeared to have gained much support at its expense. But the loss of 400,000 supporters for Fidesz in just a few weeks stood out in the poll results.
Anti-government rallies have been held in several cities around the country in recent weeks after the government announced a plan last month to levy a tax on Internet service providers based on data usage. The protests continued even after Prime Minister Viktor Orban shelved the proposal on Oct 31.
The government's image was also dented after the United States refused entry to six Hungarian officials, citing corruption allegations. One of the officials was the head of the tax authority. She has denied any wrongdoing.
The U.S. has mounted a diplomatic offensive against Hungary to check what Western powers see as Budapest's dangerous drift into Moscow's orbit amid the Ukrainian crisis.
But Ipsos Research Director Tibor Zavecz said the main reason for the fall in support was the Internet tax debacle.
"Hungarian voters experience corruption on an almost daily basis so their threshold for that is high. Only stories stronger than that would make them protest," he told Reuters.
The proportion of undecided voters rose to 35 percent from 31 percent, indicating that Fidesz's fall in support may not be permanent, Zavecz said. The party was re-elected by a landslide in April, and no general election is due until 2018.
Opposition rivals were unable to profit from Fidesz's loss. Support for the Socialists dropped one percentage point to 11 percent, while the far-right Jobbik gained just 1 percentage point to 12 percent.
Those who left the Fidesz camp were typically young, middle class voters in cities, who earlier supported the party because it had an image of trying to make the life of voters easier at the expense of multinational companies including banks.
"The plan of the Internet tax countered that image and looked directly painful," Zavecz said. "Their protest was based on that direct impact rather than on principles."