Support for Trump's Border Wall Wanes Amid Government Shutdown Deadlock, Poll Shows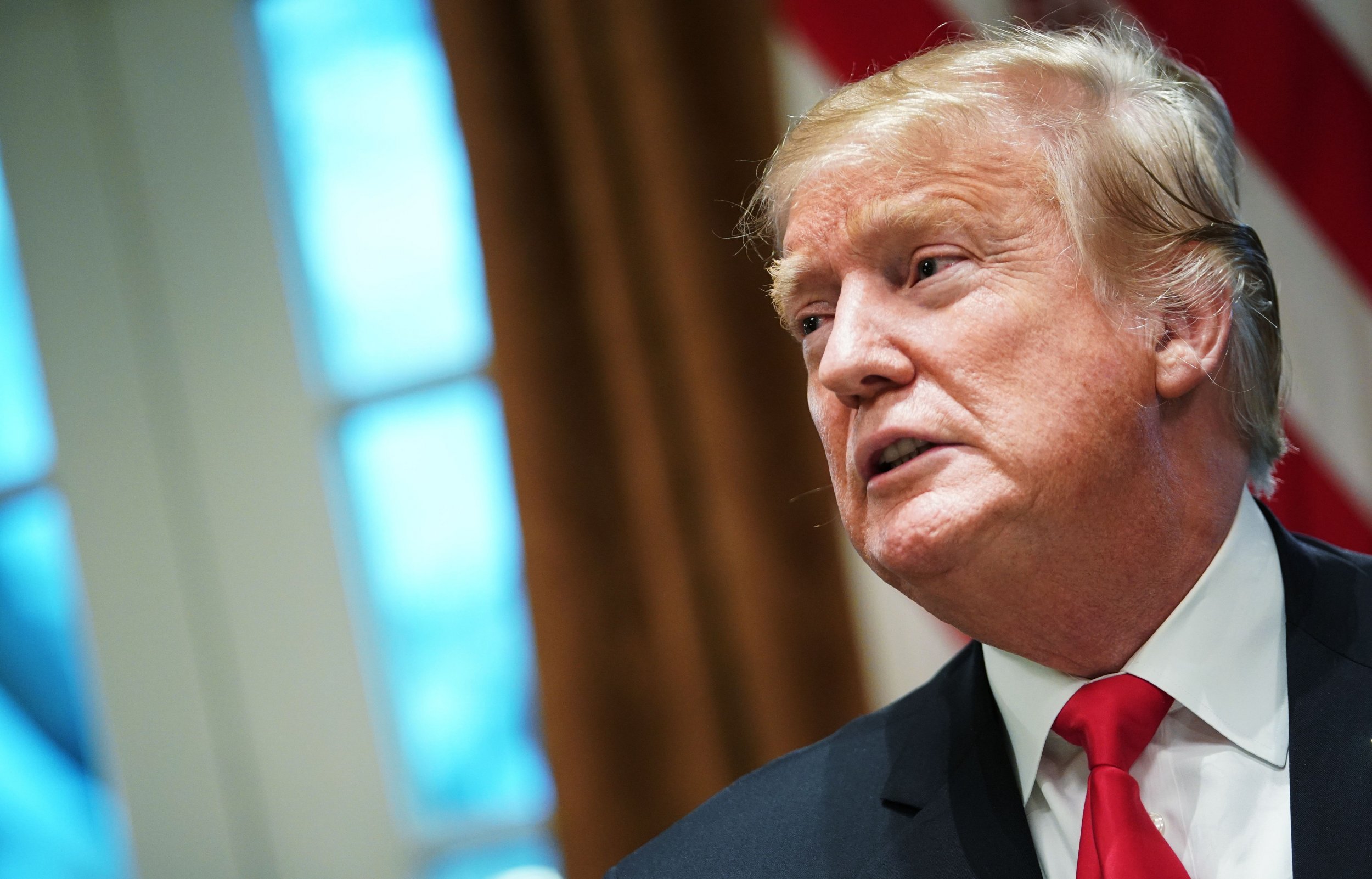 Support for President Donald Trump's border wall has dropped, with a majority of Americans opposed to plans to build the long-promised barrier between the U.S. and Mexico, a new poll has found.
The study, which was conducted by The Chicago Council on Global Affairs between January 11 and 13, found that 55 percent of Americans were opposed to expanding the existing border between the U.S. and Mexico with Trump's border wall and fencing, while four in 10 (41 percent) were in favor of the idea.
The political divide in support for the wall was apparent. The study, which saw 1,019 people surveyed, found eight in 10 Republicans (80 percent) in favor of a wall, while 85 percent of Democrats and 57 percent of Independents were opposed.
The study found that support for the endeavor had dropped by 7 percentage points since summer 2016. In the lead-up to the presidential election, 48 percent of people told The Chicago Council on Global Affairs that they would be in support of a border wall expansion, with 79 percent of Republicans favoring the idea, along with 28 percent of Democrats and 42 percent of independents.
The Chicago Council on Global Affairs said its findings showed that Trump's "insistence on this topic has not boosted support for the expansion among the general public. Overall, more Americans now oppose expanding the U.S.-Mexico border wall since last asked in 2016," it said.
The study was performed in the midst of the ongoing partial government shutdown, which Trump triggered on December 22, 2018, after refusing to sign a stopgap measure to keep the government running because it did not include the $5.7 billion funding he has demanded for the construction of his border wall.
Another study conducted earlier this month showed that the majority of Americans were also against Trump's decision to allow the shutdown to go on over funding for his border wall.
The poll, conducted between January 9 and 13 by Quinnipiac University, found that 63 percent of Americans were opposed to shutting down the government to make sure that the wall along the border with Mexico received funding.
A similar majority (61 percent) expressed support for opening parts of the government that have nothing to do with border security as both sides continue to negotiate on funding for Trump's border wall.
Of course, that poll also reflected a partisan divide, with nearly all Democrats (95 percent) and 68 percent of independents opposing the shutdown, while the majority of Republicans (67 percent) expressing support for the shutdown.
Similarly, 86 percent of Democrats and 65 percent of Independents were in support of opening the government while funding was still being negotiated, while just 39 percent of Republicans were in favor of that idea.