Supporters of Dog Eating Clash with Pooch Lovers at China's Dog Meat Festival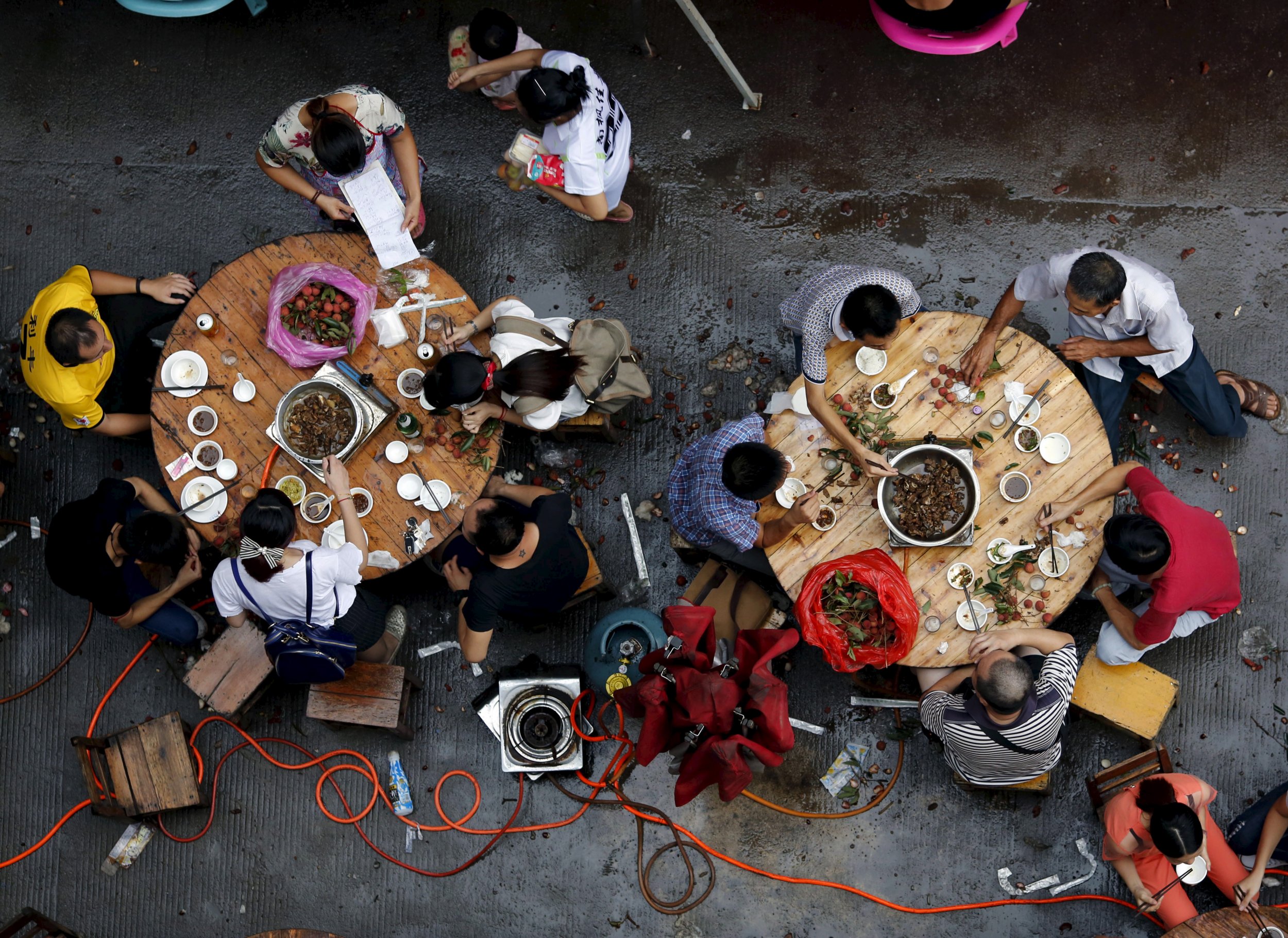 YULIN, China (Reuters) - For many residents of China's southern town of Yulin, the peak of summer is the perfect time to get together with family and friends—and consume copious amounts of dog meat.
Thousands of dogs are expected to end up on the chopping block during the city's annual dog meat festival, which has become increasingly controversial in China.
Dog ownership was once looked down upon as a decadent bourgeois habit, but China's growing middle class has started to fight what it sees as barbarous abuse of man's best friend.
On Monday, a group of about 25 animal rights activists briefly unfurled banners in front of the city government office, demanding an end to the festival, but they were quickly hustled away by unidentified men.
The city's dog market has become a site for clashes of supporters and opponents of the trade. In the sweltering heat, tempers can often flare.
"There are all sorts of cultural norms about what you can eat, you eat turkey, so why are you trying to force us to not eat dog meat?" shouted one dog meat supporter.
Eating dog is good for your health at the hottest time of the year, say supporters, and it is just like any other meat.
"It's healthy, just like raising pigs or chickens, it's fine," said Teng Jianyi, as he tucked into a dog dish with some friends.
While many Chinese have signed online petitions seeking a ban on the festival, others take a more direct approach.
Last year, Yang Xiaoyun made the headlines after spending 150,000 yuan ($24,160) to rescue about 350 dogs.
Yang, who comes from northern China, has returned this year with funds raised from around the country, but she would not say exactly how much.
She hoped to set up a home for the rescued dogs near Yulin, she said, undeterred by the prospect of any hostility there.
"At the moment we don't have the ability to change people's habits, this is the government's responsibility, isn't it?" Yang said.
Despite the complaints, many Yulin residents vowed to continue eating dog.
"This is one of our traditions," said Liang Xiaoli, who had returned home especially for the festival.
"They criticize us, saying we don't have compassion or humanity, but I think every person has different circumstances," she added. "You can't just lump all people together. For example, if I think eating pork is really brutal, then no one can eat pork. That's not on."