Supreme Court Allows Trump's Wealth Test to Restrict Legal Immigration—a Tactic Used to Keep Out European Jews in 1930s
The U.S. Supreme Court allowed President Donald Trump's administration on Monday to implement a policy that would make it harder for legal immigrants to gain green cards if they are considered likely to become dependent on government benefit programs.
Advocates for immigration have denounced the so-called public charge rule, unveiled in August and greenlit on International Holocaust Remembrance Day, with some linking it to the same tactic used in the 1930s to keep out European Jews fleeing Nazi Germany.
The court voted 5-4 to issue the order, along ideological lines, with Justices Ruth Bader Ginsburg, Stephen Breyer, Sonia Sotomayor and Elena Kagan dissenting. These justices opposed lifting a nationwide injunction, imposed by a New York federal judge, on the policy and said they would rather keep a lower court ruling that barred the proposal while a legal challenge was being decided in the 2nd Circuit Court of Appeals.
The Department of Homeland Security (DHS) announced the rule in August, which sought to broaden the definition of "public charge" to include denying U.S. immigration to those who could primarily depend on government assistant for their income.
Under the current system, an immigrant would be considered a public charge if they are likely to depend on cash benefits. However, the new Trump administration rule expands the parameters to include non-cash benefits as well, such as federal housing, Medicare or food assistance. Applicants fall under the broadened definition if they are relying on cash or non-cash benefits for more than 12 months out of any three-year period. Immigrants who are employed can still be denied a green card and labeled a "public charge."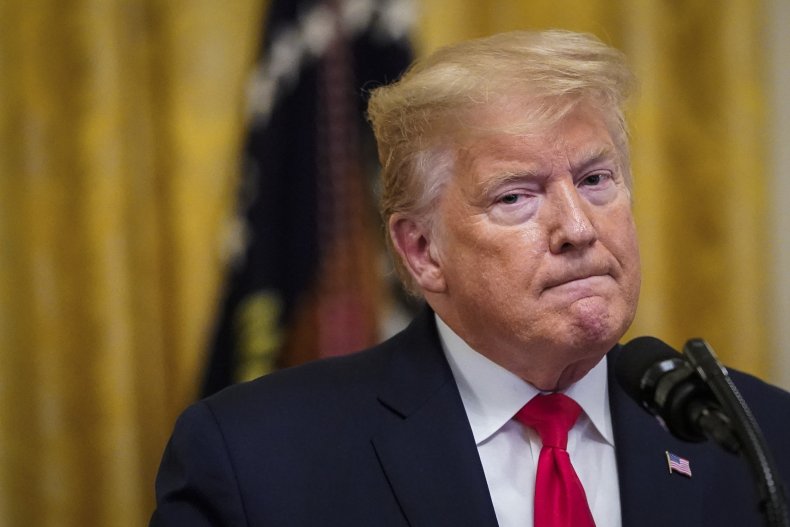 A "public charge" clause was the primary mechanism used to keep out roughly 30,000 Jewish refugees from gaining entry into the U.S. during the Nazi era. They were denied visas after being deemed immigrants who are unlikely to be able to support themselves.
In September 1930, the State Department ordered consular officials to refuse visas to any applications that could "probably be a public charge at any time." The clause decreased European immigration approvals drastically, with only 10 percent of the quota slots allotted having been filled five months later.
"This is happening on #HolocaustRemembranceDay; public charge rules were used to exclude tens of thousands of German Jews who were trying to flee Nazi oppression," Congressman Eric Swalwell tweeted on Monday afternoon, alongside an outpour of condemnation for the ruling from members of the Democratic party.
Ken Cuccinelli, the acting DHS deputy secretary, has defended the rule, saying it would promote "the ideals of self-sufficiency and personal responsibility, ensuring that immigrants are able to support themselves and become successful here in America."
In a five-page concurring opinion, Justice Neil Gorsuch, joined by Justice Clarence Thomas, argued that federal judges did not have the authority to issue such nationwide injunctions.
"The real problem here is the increasingly common practice of trial courts ordering relief that transcends the cases before them," he wrote. "Whether framed as injunctions of 'nationwide,' 'universal,' or 'cosmic' scope, these orders share the same basic flaw—they direct how the defendant must act toward persons who are not parties to the case."