Supreme Court Census Citizenship Question 2020: What You Need to Know as Oral Arguments Begin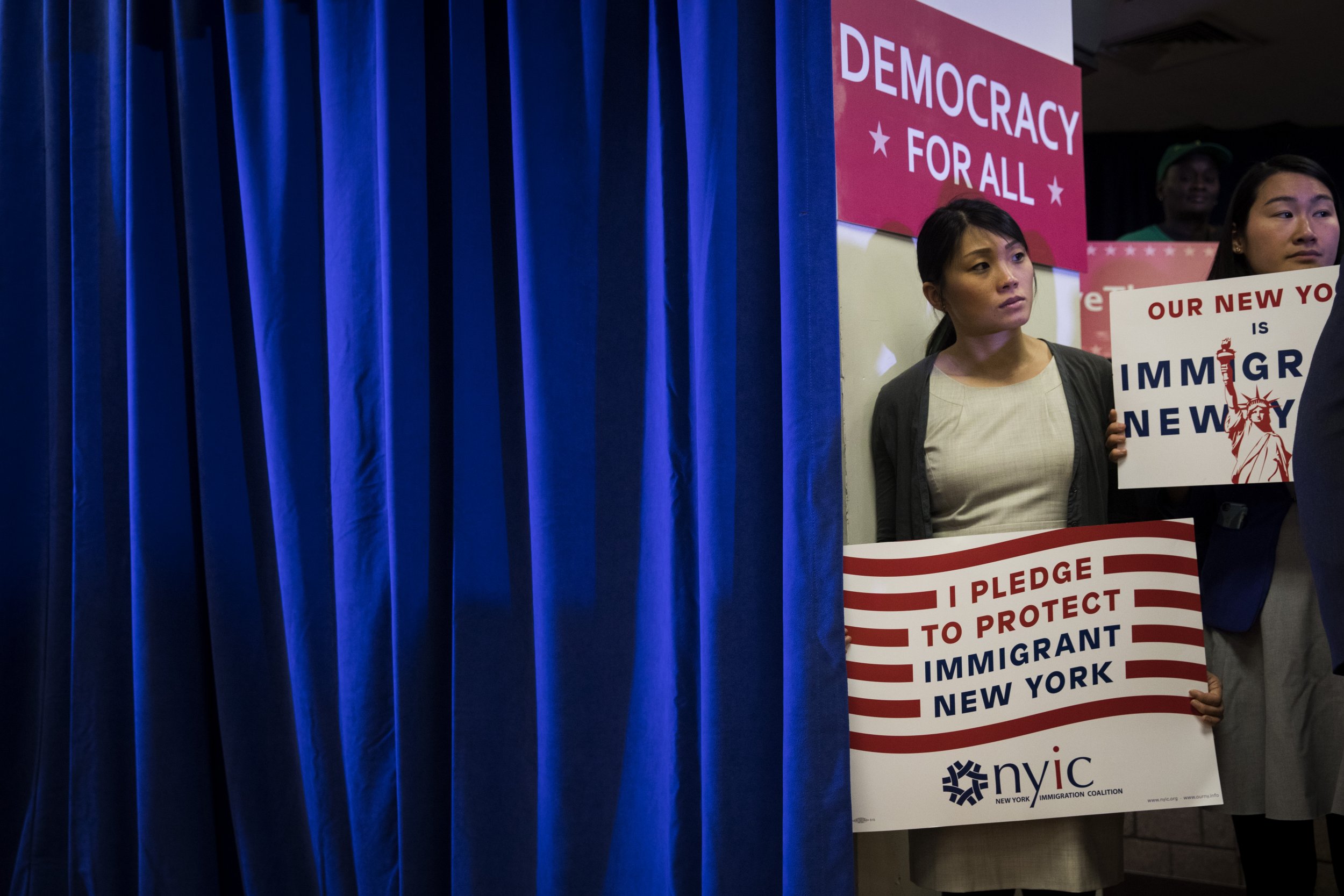 On Tuesday, the Supreme Court deliberates its most high-profile case involving Trump administration policy since it weighed in on the travel ban last year. Once again, the case centers on the issue of immigration—specifically, if the Census Bureau can ask people living in the United States about their citizenship, starting next year.
The Supreme Court began hearing oral arguments in Department of Commerce v. New York at 10 a.m., with deliberations set to last 80 minutes instead of the typical 60 minutes.
Immigrant rights groups represented by the American Civil Liberties Union, New York Civil Liberties Union and the law firm Arnold & Porter challenged the Trump administration in a three-week hearing in New York, presenting evidence that the citizenship question was not necessary and would lower Census participation in immigrant communities.
A federal court in January rejected the Trump administration's initiative to add the citizenship question, and the administration appealed that ruling, bringing the case before the Supreme Court.
ACLU's voting rights project director Dale Ho will provide an oral argument before the Supreme Court.
"This case isn't about a line on a form," Ho stated on Monday. "It's about whether everyone in America counts."
The groups have argued that lower participation in the census can change how congressional seats and federal funds are allocated.
Some census experts found that if the citizenship question were added, it could reduce the U.S. population count by about 6.5 million people and result in an "under-count," according to the National Constitution Center.
"That would cause some states—especially California—to lose some of their seats in the U.S. House of Representatives," the National Constitution Center reported. "A number of states will also lose some of their shares of more than $700 billion of federal funds that are distributed to the states each year."
In arguing in favor of the citizenship question, Commerce Secretary Wilbur Ross has said that it would result in more accurate information about the U.S. population, that the Department of Justice needs it to protect minority voting rights, and that parts of the nation have already been subject to the question in past censuses.
Ross has claimed that the request for the question to be included came from the Justice Department in order to enforce the Voting Rights Act. However, multiple judges have ruled that to be false, citing evidence that included documents showing that Ross had previously met with immigration hardliners Steve Bannon and Kris Kobach about the issue.
The Supreme Court does not have much time to make a decision—the Census Bureau needs to know if the question can be added to the 2020 survey by the end of June.