Supreme Court Deals Blow to Controversial Louisiana Pastor Over Coronavirus Restrictions
U.S. Supreme Court Associate Justice Samuel Alito denied a Louisiana pastor's legal petition requesting an exemption from state restrictions effected in response to the coronavirus pandemic.
Reverend Tony Spell—who currently faces a half-dozen misdemeanor charges for violating Louisiana's COVID-19 orders and an assault charge for alleged conduct during a protest last spring—filed his petition in Louisiana over the summer. After multiple rejections, Spell's attorneys brought his case before the Supreme Court.
Spell infamously continued to hold services involving roughly 1,800 people at Baton Rouge's Life Tabernacle Church after Louisiana's stay-at-home order was implemented, WGN reported. His petition, which listed Louisiana Governor John Bel Edwards as its primary defendant, sought relief from pending charges and argued that state orders limiting attendance sizes at religious gatherings are unconstitutional. It opened with a question asking whether religious clauses included in the First Amendment give churches an exclusive right to determine how congregations assemble.
"Out of all the religious liberty cases across the country challenging a State's COVID-19 orders, there has never been a more fundamental question presented nor more flagrant unconstitutional punishment of a pastor than here," the petition read. "The State has shown a shocking an unprecedented commitment to criminally prosecuting its strongest dissenter in violation of one of the First Amendment's most precious guarantees: the right of a church, which by definition is an assembly, to decide whether to assemble or not."
Alito formally rejected the petition on Saturday.
Alongside state leaders across the U.S., Edwards included restrictions to limit gathering sizes at places of worship in Louisiana in wider orders aiming to mitigate the spread of COVID-19. The governor's most recent directives permit churches to offer in-person services at no more than 75 percent of their maximum attendance capacities. With rising COVID-19 cases in Louisiana threatening to overwhelm hospital systems, Edwards announced the state's return to a modified version of its Phase 2 reopening orders last week. Capacity limits for places of worship remained at 75 percent.
Edwards issued a statement in response to the Supreme Court's decision on Saturday.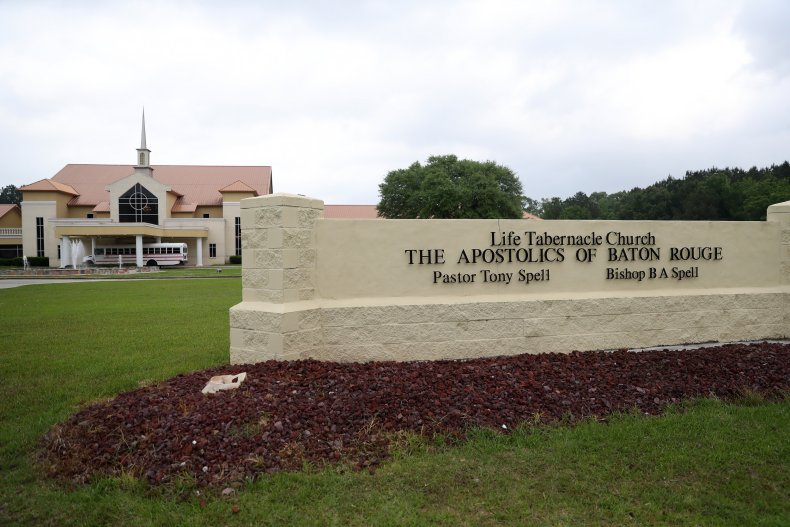 "Throughout the course of this pandemic, I have let science and data inform the many difficult decisions I have made regarding gathering sizes and other mitigation measures to slow the spread of COVID," the governor said, adding, "I have taken no such decisions lightly."
"For months I have spoken and prayed with leaders of many faiths as we have navigated this pandemic together. I know how difficult this time has been for them and I am deeply appreciative of their commitment to practice their faiths even under trying circumstances and with the health of their congregations in mind."
As the U.S. confronts a record-breaking spike in COVID-19 infections nationwide, Louisiana's numbers are climbing rapidly. The state confirmed its highest single-day jump in virus cases during the second week of November, and saw diagnoses increase by 35 percent over the past 14 days, according to a New York Times database. Hospitalizations and deaths linked to COVID-19 increased by roughly 50 percent, respectively, over the same time period.
Newsweek reached out to Edwards' office for further comment, but did not receive a reply in time for publication.