Supreme Court Clears Gay Marriage by Not Hearing Appeals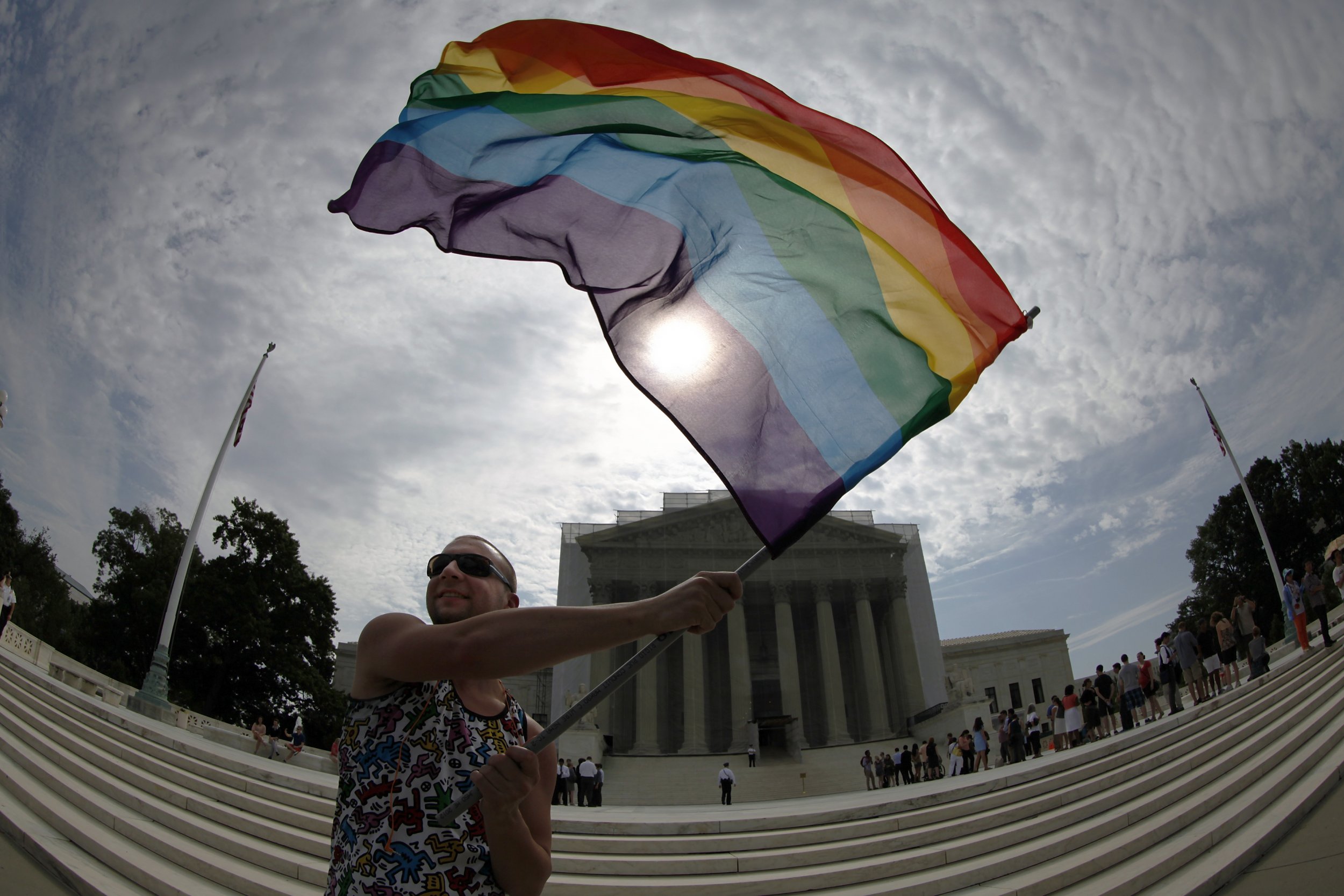 The Supreme Court on Monday declined to hear any of the seven same-sex marriage cases awaiting review by the highest court — a move that will allow gay marriages to begin shortly in five more states.
Since the landmark case United States v. Windsor last June, which struck down a central piece of the Defense of Marriage Act, judges around the country have been striking down gay marriage bans as unconstitutional. Thus far, appeals courts have upheld the district court judges in striking down these bans. Seven cases from five such states — Indiana, Wisconsin, Utah, Oklahoma, and Virginia — made their way to the Supreme Court for review. When the court declined to hear any of those cases Monday, it means the appeals court rulings against the bans can go into effect.
The court's decision not to review these cases will pave the way for gay and lesbian unions not just in those five states but in an additional six states which are governed by the same circuit courts: Colorado, Kansas, North Carolina, South Carolina, West Virginia, and Wyoming.
Overall, that means 30 states and the District of Columbia—now a majority of U.S. states—will soon allow same-sex marriage.
While the court's move allows gay marriages in more states, it leaves the path forward for gay marriage in all 50 states unclear.
Courtwatchers were expecting the justices to take up the gay marriage issue today—and there is still time for the justices to take up the issue this term. Generally, the Supreme Court is far more likely to take on a case if there has been a split at the circuit level. So far, every circuit court that has heard a gay marriage case has found the marriage bans unconstitutional. If a circuit court finds the other way and upholds a ban—as some predict the Sixth Circuit Court of Appeals will soon do—then it will be more likely that Supreme Court will take up the issue to resolve the split.
Supreme Court Justice Ruth Bader Ginsburg recently suggested that the court was waiting for a circuit split to take up the issue.
The Supreme Court may still have a final say on the issue—possibly as early as next June. It's also possible that the gay marriage question could be decided at the appeals court level if each circuit finds gay marriage bans unconstitutional.