U.S. Supreme Court Denies Hearing Case Challenging City's Ban on Assault Weapons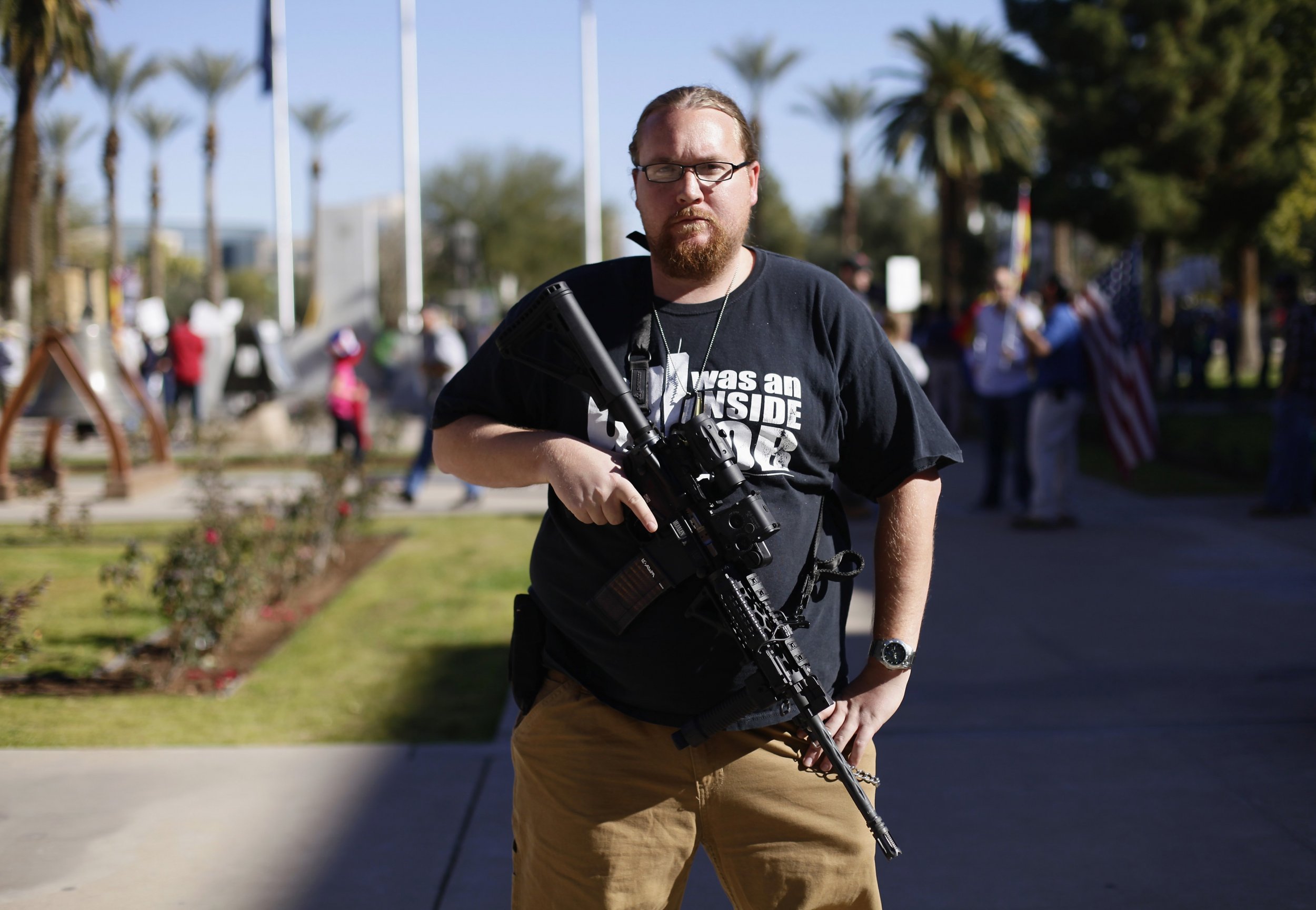 Gun control advocates were delivered a victory on Monday when the U.S. Supreme Court rejected a challenge to an ordinance in an Illinois city that bans assault weapons and large-capacity bullet magazines, including the widely popular—and controversial—AR-15 military-style rifle.
The justices chose on Monday not to hear an appeal of a lower-court decision that upheld the measure that was passed two years ago in the city of Highland Park, Illinois. The city just outside of Chicago enacted the ban in 2013, when state lawmakers gave cities around Illinois their own power to address assault weapons. The federal appeals court in Chicago then upheld the ordinance in Highland Park. The justices upheld the appeals court's decision, and avoided being involved in the ongoing debate about gun control and gun rights.
The appeal, filed by a resident of Highland Park and the Illinois State Rifle Association, argued that the 2013 ordinance violates citizens' Second Amendment rights. The ban denies the sale, purchase or possession of the weapons.
The justices had been considering the case since October, but the denial came less than a week after the high-profile mass shooting in San Bernardino, California, where on Wednesday 14 people were killed and 21 others were injured at a social-services center.
Justices Clarence Thomas and Antonin Scalia, two conservative members of the high court, in their dissent said they were willing to hear the case and end the ban. They said the court was turning the Second Amendment of the Constitution into a "second-class right."
High-capacity magazines can hold as many as 100 rounds of ammunition, increasing a shooter's ability to injure or kill large numbers of people quickly. During the December 2012 massacre at Sandy Hook Elementary School in Newtown, Connecticut, shooter Adam Lanza used 30-round high-capacity magazines to fire 154 rounds of ammunition in less than five minutes. The magazines are used in 50 percent of mass shootings, such as those in Aurora, Colorado, and Tucson, Arizona, as well as in the Fort Hood, Texas, massacre, according to a 2013 review conducted by Mother Jones.
The Supreme Court in 2008 established a constitutional right to have a gun. And two years later, the justices struck down a federal law that banned keeping handguns at home for self-defense.