Supreme Court to Determine Fate of Religious Schools | Opinion
Kentucky is now ground zero in the seemingly endless struggle to protect religious liberty from government overreach during the COVID-19 pandemic.
Earlier this year, in Tabernacle Baptist Church v. Beshear, First Liberty Institute successfully challenged Governor Andy Beshear's order prohibiting in-person religious services across Kentucky. This time, religious schools must be defended from the governor's unconstitutional actions.
Recently, Governor Beshear ordered all "public and private elementary, middle, and high schools," including private religious schools, to cease in-person instruction through the end of the year. He did this while allowing other activities such as theaters, weddings, bowling alleys, gambling parlors and offices to continue in person with some restrictions. Preschools, universities and colleges are even permitted to hold in-person instruction. Government shutting down religious schools' ability to teach their faith is a serious matter.
Under Governor Beshear's orders, Kentuckians can catch a matinee at the movie theater, tour a distillery, work out at the gym, bet at a gambling parlor or go shopping, but they are not free to send their students to a religious school. Kentucky parents with a 4-year old and a 6-year old can send their younger child to preschool or daycare for eight or more hours every day, but the older child must stay home. This means that a religious school with a preschool and elementary school is simultaneously open and closed, with zero government rationale.
Our client, Danville Christian Academy, collaborated with several doctors and local health officials to implement protocols that ensure the health and safety of its community. Consequently, we joined Kentucky attorney general Daniel Cameron in a lawsuit challenging the governor's order on behalf of the people of Kentucky.
On November 25, the district court agreed with us, granting an injunction stopping the governor "from enforcing the prohibition on in-person instruction with respect to any religious private school in Kentucky that adheres to applicable social distancing and hygiene guidelines." In his insistence on closing religious schools, Governor Beshear filed an emergency appeal and a panel of the U.S. Court of Appeals for the Sixth Circuit stayed the district court's injunction, which had protected the schools. We have now asked the Supreme Court of the United States to protect religious schools from Governor Beshear's order.
It is now up to the nine Justices to protect religious liberty in Kentucky and send a clear message to the rest of the nation that our God-given rights are still protected, even in a crisis and especially from such irrational and discriminatory government orders as the one in Kentucky. There is no pandemic exception to the Constitution. This is the time when our courts are needed—without them the citizens of this country will have no protection.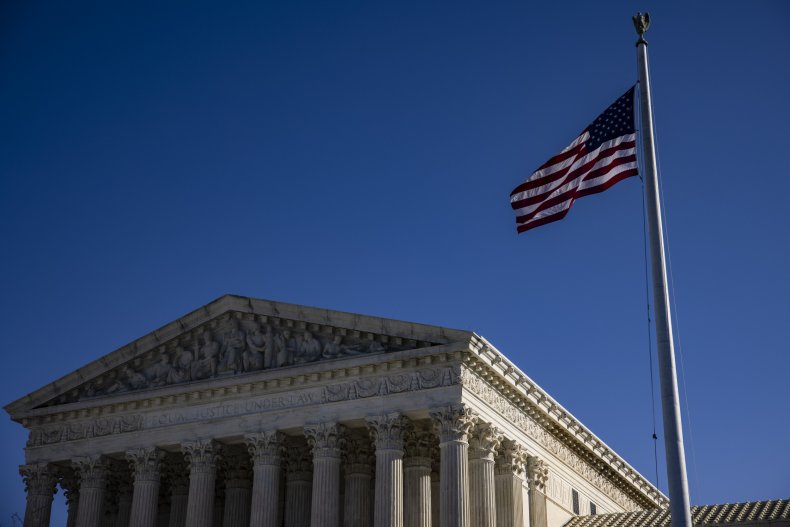 Governor Beshear's order closing K-12 private religious schools is patently unconstitutional. Just last week, the Supreme Court provided injunctive relief from New York governor Andrew Cuomo's unconstitutional order limiting in-person services in houses of worship.
Justice Brett Kavanaugh noted in his concurrence, "judicial deference in an emergency or a crisis does not mean wholesale judicial abdication, especially when important questions of religious discrimination, racial discrimination, free speech, or the like are raised."
Moreover, in his concurrence, Justice Neil Gorsuch unambiguously reminded elected officials across the nation that the Constitution is still the ultimate authority in this country: "Government is not free to disregard the First Amendment in times of crisis. At a minimum, that Amendment prohibits government officials from treating religious exercises worse than comparable secular activities, unless they are pursuing a compelling interest and using the least restrictive means available. Yet recently, during the COVID pandemic, certain States seem to have ignored these long-settled principles."
Governor Beshear's actions have placed Kentucky in the ignominious category of those "certain States." Thankfully, Kentucky attorney general Cameron is working diligently with us to defend our most cherished liberties and for which our clients, all Kentuckians and freedom-loving Americans everywhere should be grateful.
The First Amendment protects the fundamental rights of both parents and religious houses of worship to impart their religious faith and teaching to their children. Government interference in these most fundamental rights is serious, and the government has a steep burden of proof to justify itself. But as Justice Gorsuch noted, "In far too many places, for far too long, our first freedom has fallen on deaf ears."
Governor Beshear's order fails the First Amendment's test for government action which burdens religious liberty. Irrational and discriminatory government orders do not override our most fundamental rights. Now, the Justices have another opportunity to make sure our first freedom hasn't "taken a holiday during this pandemic."
Kelly Shackelford is President, CEO, and Chief Counsel for First Liberty Institute, a non-profit law firm dedicated to defending religious freedom for all. Learn more at FirstLiberty.org.
The views expressed in this article are the writer's own.