Supreme Court Allows Donald Trump's Transgender Military Ban to Continue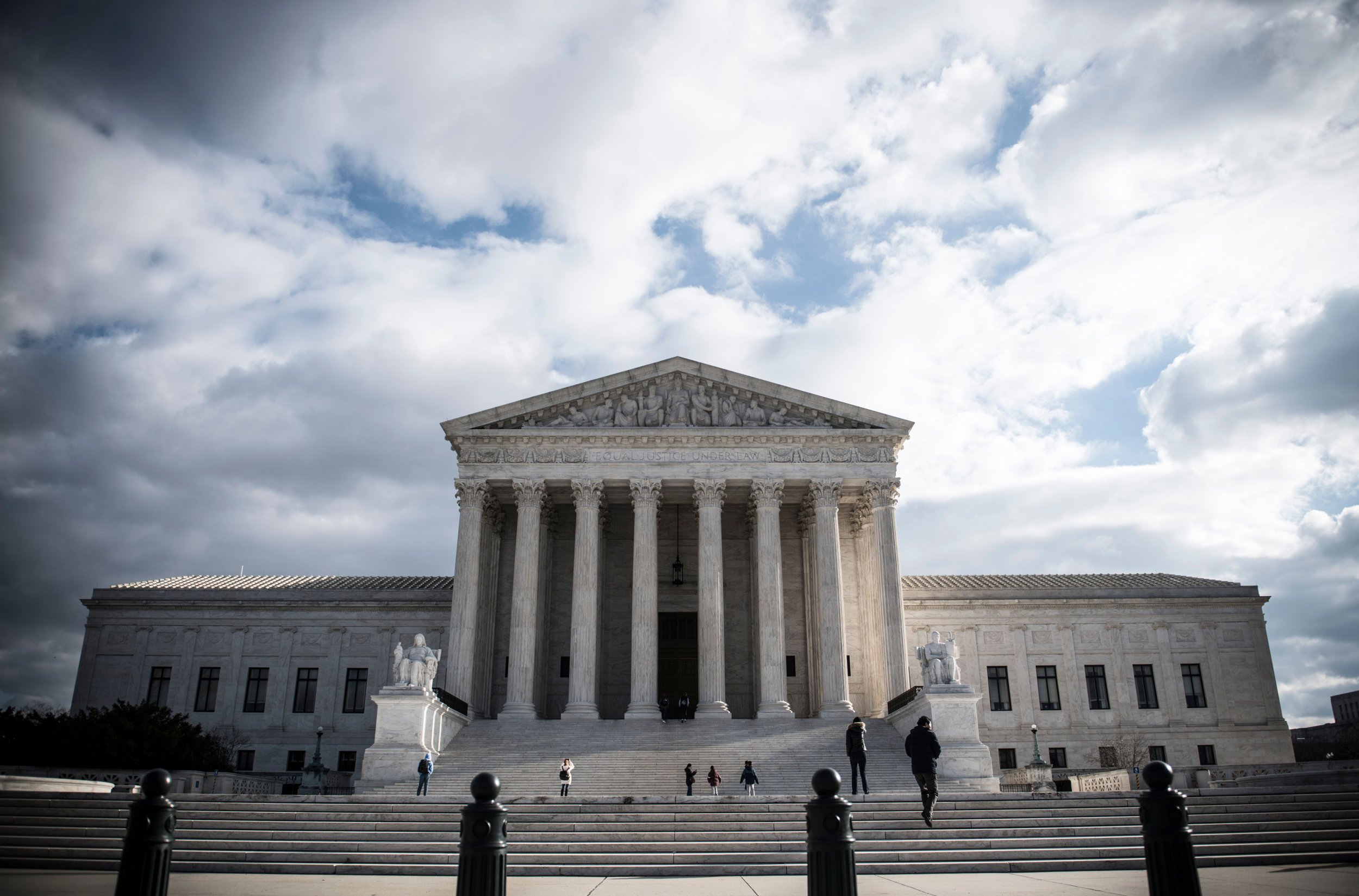 The Supreme Court allowed President Donald Trump's ban on transgender people serving in the military to take effect on Tuesday.
The justices stayed district court injunctions that had prohibited the administration's policy from going into place but did not say the nation's highest court would assess the legality of the policy, according to The Hill. Litigation over the policy, which prevents "transgender persons who require or have undergone gender transition" from serving in the military, will continue in lower courts.
The policy allows exceptions for several hundred people who are already openly transgender and those who agree to serve in the sex they were assigned at birth, according to The New York Times. About 8,980 active-duty service members identified as transgender in 2016, CNN reported.
The five conservative justices on the court—Chief Justice John G. Roberts Jr. and Justices Clarence Thomas, Samuel A. Alito Jr., Neil M. Gorsuch and Brett M. Kavanaugh—were opposed by Ruth Bader Ginsburg, Stephen G. Breyer, Sonia Sotomayor and Elena Kagan, according to The Washington Post.
Newsweek subscription offers >
"For more than 30 months, transgender troops have been serving our country openly with valor and distinction, but now the rug has been ripped out from under them, once again" said Peter Renn, counsel of Lambda Legal, which filed a suit against the policy. "We will redouble our efforts to send this discriminatory ban to the trash heap of history where it belongs."
A Pentagon spokeswoman told The Washington Post that the administration's policy "is NOT a ban on service by transgender persons. It is critical that DoD be permitted to implement personnel policies that it determines are necessary to ensure the most lethal and combat effective fighting force in the world. DoD's proposed policy is based on professional military judgment and will ensure that the U.S. Armed Forces remain the most lethal and combat effective fighting force in the world."
A 2017 article by the U.S. Naval Institute said, "Any person with a male body must meet male service standards; anyone with a female body must meet female standards. Transgender persons who can meet the standards of their physical body are fit for service."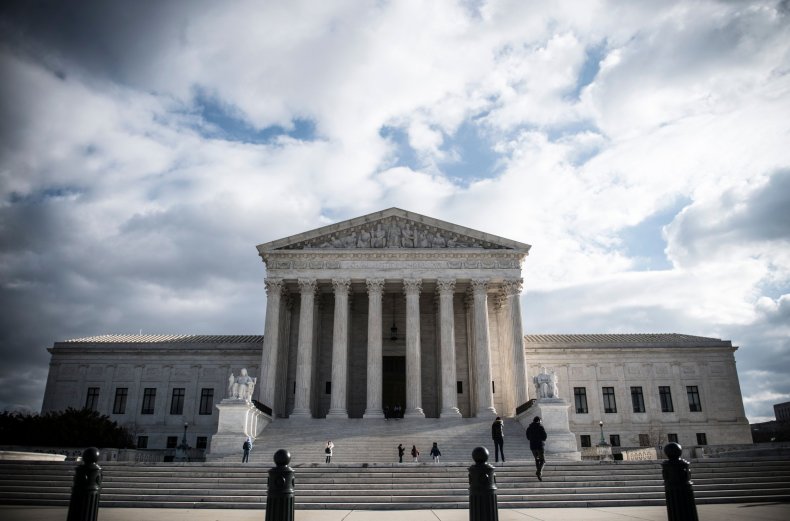 Newsweek subscription offers >
In June 2016, the Obama administration announced it would end the ban that prohibited openly transgender service members from being in the military.
President Trump first announced the policy of reversing the Obama directive and barring transgender people from serving in the military on Twitter in July 2017. The president cited the "tremendous medical costs and disruption that transgender in the military would entail" when announcing the policy.
A 2017 study written by the Palm Center and professors from the Naval Postgraduate School found replacing transgender service members would cost 100 times more than the cost for giving them "transition-related care," NBC News reported.
A Rand Corporation study, commissioned by the Department of Defense, found that healthcare costs for transitioning service members amounted to between $2.4 and $8.4 million each year.
Critics have blasted the Trump administration's policy, calling it cruel.
"As I've said before: it's not about the military itself, but about wiping out any sort of legal recognition by the fed. gov. that trans people a.) exist, b.) have the capacity to participate in society, and c.) have health care concerns that are medically necessary, not cosmetic," Parker Molloy, editor at large at Media Matters, wrote on Twitter.
Critics also took aim at Senate Majority Leader Mitch McConnell, who prevented the legislative body from considering a Supreme Court nominee proposed by President Barack Obama. The 44th president had selected judge Merrick Garland to serve on the court, but McConnell said that a justice should not be nominated until the next president took office.
"Transgender soldiers will face ongoing discrimination, first announced in a Trump tweet, because Mitch McConnell stole a Supreme Court seat," journalist David Klion wrote.
This article has been updated to include more information about the Trump administration's policy, include context about transgender service members and note arguments from critics of the transgender military ban.
Supreme Court Allows Donald Trump's Transgender Military Ban to Continue | U.S.