Supreme Court to Hear Trump Appeals Over Releasing Financial Records to House and New York Prosecutors
Friday, the Supreme Court ruled that it will hear President Donald Trump's appeals attempting to keep his financial records private from the House of Representatives and New York prosecutors.
The Court is expected to hear legal arguments this March, according to NBC News, and a ruling would be due by the end of June.
Trump filed appeals against three sets of subpoenas for his financial records, and the Court agreed to hear all of them. The subpoenas in question were not filed against Trump himself, but against accountants and bankers the president has worked with.
"We are pleased that the Supreme Court granted review of the President's three pending cases," said Trump lawyer Jay Sekulow in a statement. "These cases raise significant constitutional issues."
Trump previously sued to keep his accounting firm, Mazars USA, from turning over the records which would detail eight years of both business and tax records. Those records could shed light onto details of the alleged hush money paid out to both Stormy Daniels and Karen McDougal who claimed to have sexual relationships with Trump.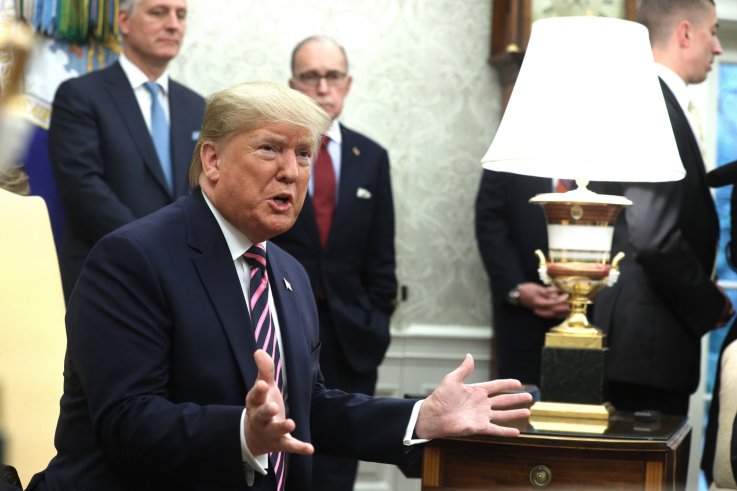 Both Trump and his then-attorney Michael Cohen allegedly paid Daniels in return for her silence about her affair with Trump. Trump has denied any wrongdoing on his part.
Two other subpoenas were issued by committees in the House of Representatives, including the House Oversight Committee, the House Intelligence Committee and the House Financial Services Committee. Those subpoenas request over a decade's worth on Trump, his businesses and his children.
While Trump's legal team claimed those subpoenas were pointless, the committees claimed they were investigating money laundering and "potential foreign influence involving Trump," reported The Washington Post.
Lower courts have previously ruled against Trump's legal attempts to keep his accounting firm from releasing his tax records. Trump's lawyers, however, have argued that Trump enjoys immunity from criminal court cases as long as he remains president.
"That the Constitution would empower thousands of state and local prosecutors to embroil the President in criminal proceedings is unimaginable," read the Trump vs. Vance petition to the Supreme Court. "State criminal process interferes with the President's ability to execute his duties under Article II, violates the Supremacy Clause, and is irreconcilable with our constitutional design."
Two of Trump's appointees, Justices Brett Kavanaugh and Neil Gorsuch, currently sit on the Supreme Court.
Newsweek reached out to the White House for comment but did not receive one in time for publication.
Supreme Court to Hear Trump Appeals Over Releasing Financial Records to House and New York Prosecutors | News