Supreme Court Expected to Define Reach of Insider Trading Laws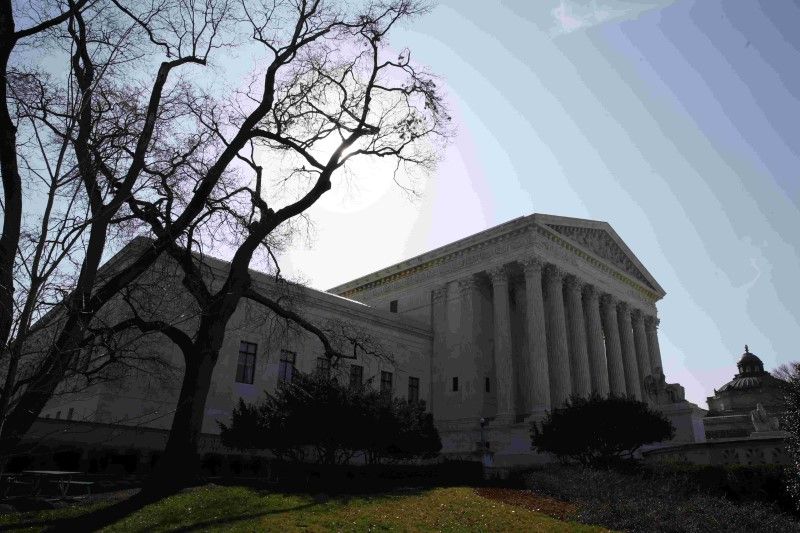 The U.S. Supreme Court is set to consider this week a closely watched insider trading case that could limit the ability of prosecutors to pursue such charges against hedge fund managers and other traders.
The eight justices, who open their 2016-17 term on Monday, will hear arguments on Wednesday in the case of an Illinois man, Bassam Salman, who prosecutors said made nearly $1.2 million trading on inside information about mergers involving clients of Citigroup Inc., where his brother-in-law worked.
It is the first time in two decades that the Supreme Court has taken up a case involving insider trading, a crime that the U.S. Congress has never defined and has left the courts and the Securities and Exchange Commission to shape.
Salman was convicted of conspiracy and securities fraud charges arising from insider trading and sentenced in 2014 to three years in prison.
At issue in Salman's appeal is whether the government in insider trading cases must prove that an alleged source of corporate secrets like the brother-in-law received a tangible benefit like cash in exchange for any tips.
Lawyers and prosecutors say that requiring such proof would make it harder for authorities to pursue insider trading cases, potentially preventing prosecutions in which corporate executives tip friends or relatives without any tangible quid pro quo.
"This will be a court decision that could have significant ramifications on if tipping cases can continue to be brought with the fervor they have been brought in the last decade," said David Miller, a defense lawyer at the law firm Morgan, Lewis & Bockius.
The appeal follows ramped-up efforts by U.S. authorities to crack down on insider trading, with the SEC announcing charges against more than 550 people in the past six years.
A wave of insider trading cases brought by Manhattan federal prosecutors, meanwhile, resulted in Galleon Group founder Raj Rajaratnam's conviction in 2011 and a $1.8 billion settlement and plea deal in 2013 with hedge fund SAC Capital Advisors LP.
But in December 2014, a federal appeals court in New York dealt prosecutors a major blow by overturning the conviction of two hedge fund managers, Todd Newman and Anthony Chiasson, and narrowing authorities' ability to pursue such cases.
The New York-based 2nd U.S. Circuit Court of Appeals held that to be convicted, a trader must know that the source received a benefit in exchange, and that such a benefit was "at least a potential gain of a pecuniary or similarly valuable nature."
Court Can Offer Clarity
The ruling forced prosecutors under Manhattan U.S. Attorney Preet Bharara to drop charges against 12 other defendants, out of 107 people charged under his watch since 2009.
While the Supreme Court in October 2015 declined to review the case, the justices in January agreed to review a similar one, Salman's case, in which a federal appeals court in California had issued a potentially conflicting ruling.
Salman argued that his trading was not illegal as no proof existed that his brother-in-law, in tipping a family member who in turn tipped Salman, received anything beneficial in exchange.
The San Francisco-based 9th U.S. Circuit Court of Appeals rejected that argument, saying that requiring a tangible benefit in such a circumstance would allow insiders to tip their relatives so long as they got nothing in exchange.
Prosecutors are hoping the Supreme Court adopts the 9th Circuit's view and rejects the 2nd Circuit's narrow interpretation, which authorities said could result in some people avoiding charges and could affect investigations.
For example, hedge fund investor Leon Cooperman, who the SEC sued last month for insider trading, has said that federal prosecutors in New Jersey have informed him that they are holding off on pursuing criminal charges until the Supreme Court rules.
Many defense lawyers say that what Wall Street is looking for is a ruling clearly defining what conduct violates the law.
"I do think clarity is particularly important in this context, and right now there is a lack of clarity," said Stephen Ascher, a lawyer at Jenner & Block who backs a broad definition. "The Supreme Court has the opportunity now to clean that up."