On Conservative Supreme Court, Chief Justice John Roberts Will Be the New Swing Vote: Experts
Justice Anthony Kennedy often provided the Supreme Court with a swing vote in highly contested cases like legalizing same-sex marriage or upholding the Affordable Care Act, and his retirement announcement this week has left some wondering who on the bench will fill that role.
The most obvious answer, law experts say, is Chief Justice John Roberts.
"Chief Justice Roberts will become the new ideological center of the court based on the data that we have," Risa Goluboff, a professor at the University of Virginia school of law, told Newsweek.
But Goluboff also noted that ideological center will probably find itself leaning more conservative under Roberts's leadership, as he is less likely to swing his vote as often as Kennedy did during his tenure on the bench.
Yet even with his vote, President Donald Trump's appointment of a new justice from a short list of very conservative lawyers and judges will move the court further right overall.
"I think it's likely to be true that the chief justice is going to be in more majorities than he is right now," Ben Horwich, an attorney and former Supreme Court law clerk, told Newsweek.
Experts say the newly constituted conservative majority is most likely to affect issues like LGBTQ rights and reproductive rights, especially when it comes to the weakening of pro-choice and abortion decisions.
"Roberts would likely support a further chipping away of Roe v. Wade along its edges," Jonathan Turley, a law professor at George Washington University, told Newsweek. "I would expect a number of state laws imposing new conditions and time frames when it comes to abortion."
Though Turley also believes that a complete overturning of Roe v. Wade is extremely unlikely and would be a "hard sell" to Roberts.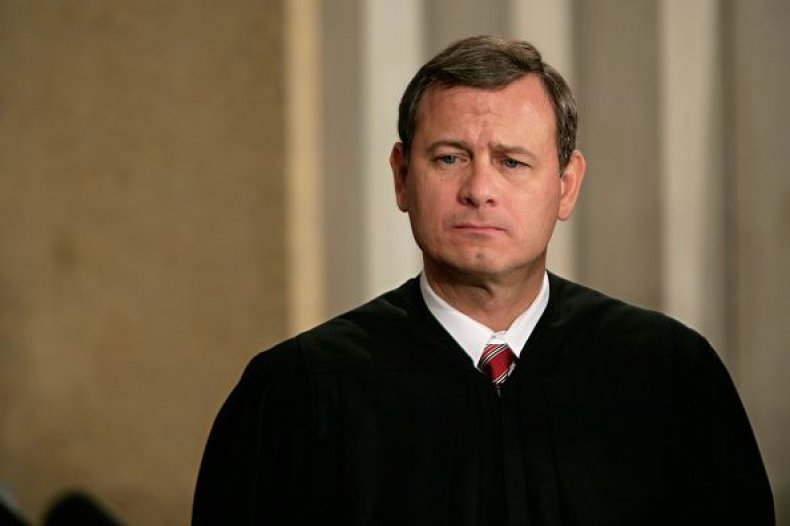 Roberts has a history of voting more moderately than his conservative colleagues, the prime example being his decision join with Kennedy and the liberals and uphold key parts of Obamacare in a 6-3 ruling, and then voting for the act again in a 5-4 ruling.
"The Affordable Care Act's requirement that certain individuals pay a financial penalty for not obtaining health insurance may reasonably be characterized as a tax. Because the Constitution permits such a tax, it is not our role to forbid it, or to pass upon its wisdom or fairness," he wrote in the decision. "It is not our job to protect the people from the consequences of their political choices."
Immediately after Roberts' controversial vote for ACA, questions surfaced about his true motivation. At the time, the New York Times had already reported that Roberts's "defining and delicate role in upholding the health care law will always be associated with his tenure."
Roberts was temporarily cast aside by his Republican base after that ruling, as many felt betrayed by his siding with the liberal block and argued that his vote was just an attempt to cement his Supreme Court legacy. At any given time, the Supreme Court is known primarily for its chief justice—and Roberts is keenly aware that any major rulings will have a direct impact on his personal legacy. One conservative radio host, Michael Savage, had even said that Roberts' epilepsy medication had caused "cognitive dissociation in what he is saying."
But experts say that his vote may have been a sort of token compromise to Democrats to seal the validity of the Court in a wave of growing criticism that the judges were becoming too politicized and not as a sign that the justice was becoming more moderate. After all, a 2015 study had found that Roberts was conservative to the core, siding with Republicans in nearly 60 percent of all cases tried before the Supreme Court during his tenure.
"I think it's possible his voting behavior can best be described as an attempt to uphold the legitimacy of the court," Goluboff added.