Supreme Court Justice Ruth Bader Ginsburg Released From Hospital After Being Treated for Chills, Fever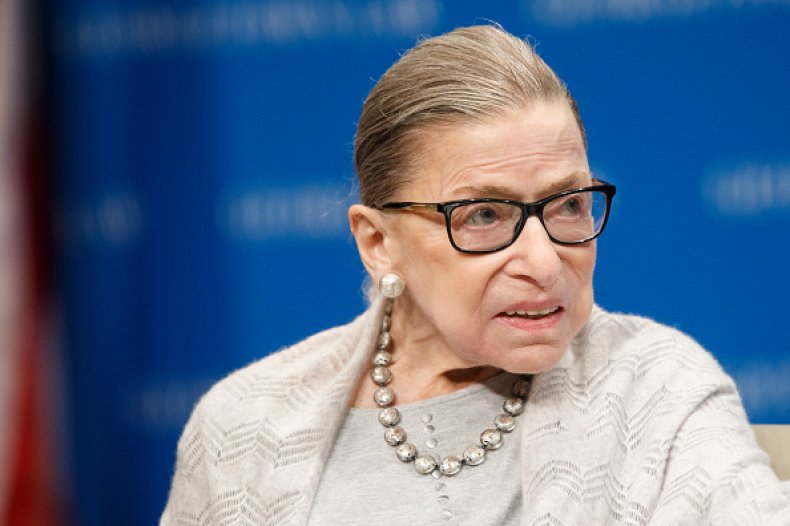 Supreme Court Justice Ruth Bader Ginsburg has been released from a hospital in Baltimore, according to reports Sunday afternoon.
"She was treated for a possible infection, and the court says her symptoms have abated," the Associated Press wrote in a tweet.
Ginsburg, 86, was hospitalized Friday night for chills and fever she experienced earlier in the day, The Washington Post earlier reported.
The associate justice was first evaluated at Sibley Memorial Hospital in Washington, D.C., before getting transferred to Johns Hopkins Hospital in Baltimore, Maryland, for further observation, Supreme Court spokeswoman Kathy Arberg said in a press release.
Ginsburg has been sidelined with injuries and hospital visits over the last year, including a year ago when she fell in her office at the Court. She fractured three ribs on her left side and spent time at George Washington University Hospital for treatment and observation.
In August this year, she completed three weeks of radiation for a malignant tumor on her pancreas. Though many internet rumors swirled that Ginsburg had died through ailments over the last year, she showed up for a public interview and said, "there is no evidence of disease elsewhere in the body."
She told the crowd that day at the National Book Festival in Washington that, "this audience can see, I am alive."
Ginsburg was nominated to the Court by President Bill Clinton in 1993, and she was the second woman ever appointed to the highest court in the land (Sandra Day O'Connor was the first). Since Ginsburg first got on the Court, two other females—Sonia Sotomayor and Elena Kagan—have been appointed, and still serve today.
Although Ginsburg, who typically is left-leaning, is one of nine Supreme Court Justices, her age and health have Democrats fearing President Donald Trump could appoint her eventual replacement should her health continue to falter.
Trump has already appointed two Supreme Court Justices since becoming president. He nominated Neil Gorsuch about a week and a half after the presidential inauguration in 2017, and he nominated Brett Kavanuagh in 2018 to succeed Anthony Kennedy. Democrats fear Trump could stock the Court with right-leaning Justices.
Ginsburg has dealt with health issues over the last 20 years, including several battles with cancer. She had surgery for colon cancer in 1999, and received chemotherapy and radiation for it, too. She had another bout with pancreatic cancer in 2009, and she had cancerous nodules removed from her lungs after breaking her three ribs.
Updated 1:55 p.m. ET, November 24, with additional reporting by Jessica Kwong.
Supreme Court Justice Ruth Bader Ginsburg Released From Hospital After Being Treated for Chills, Fever | News